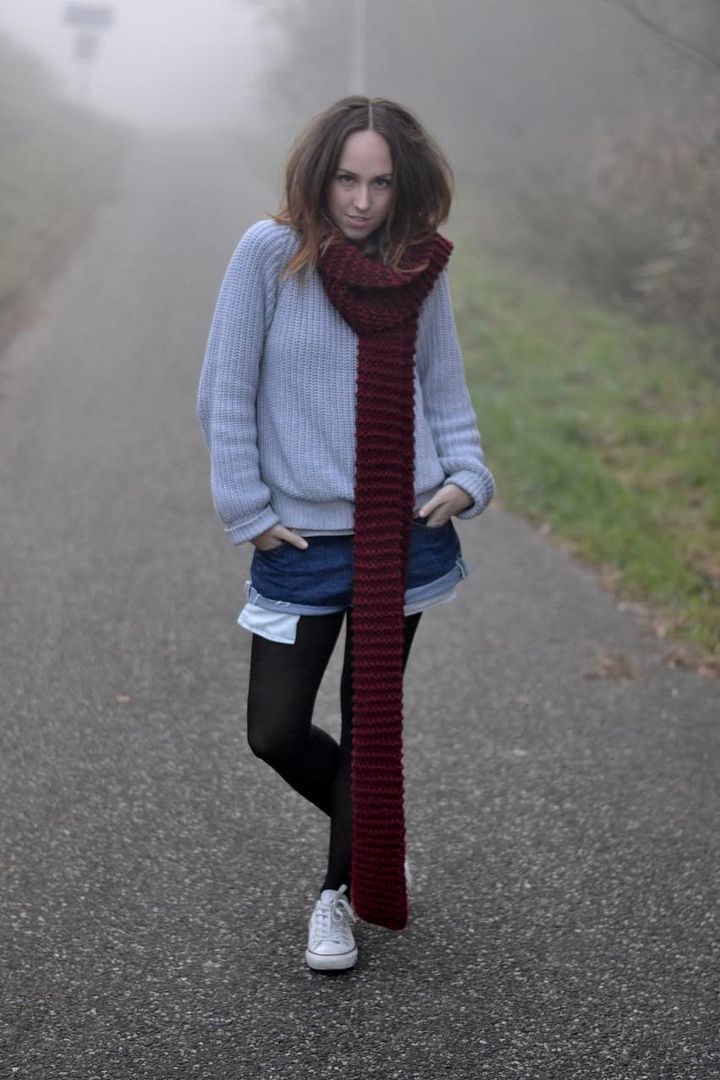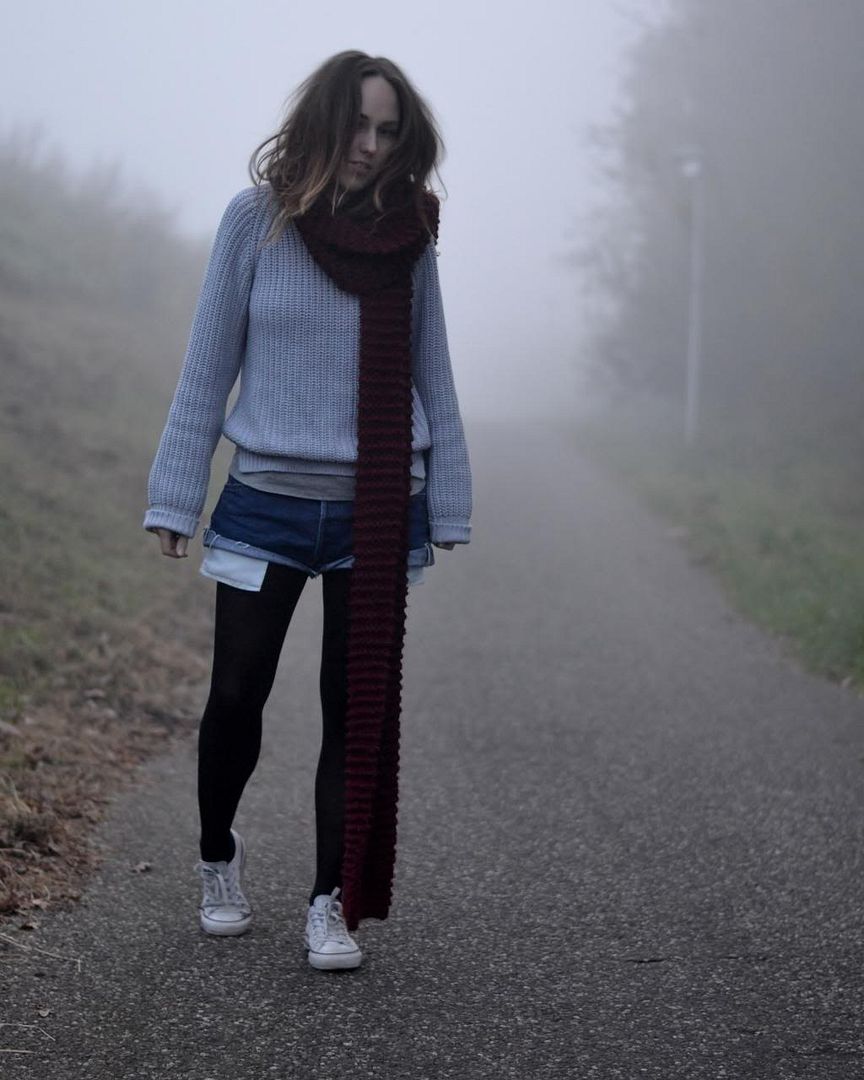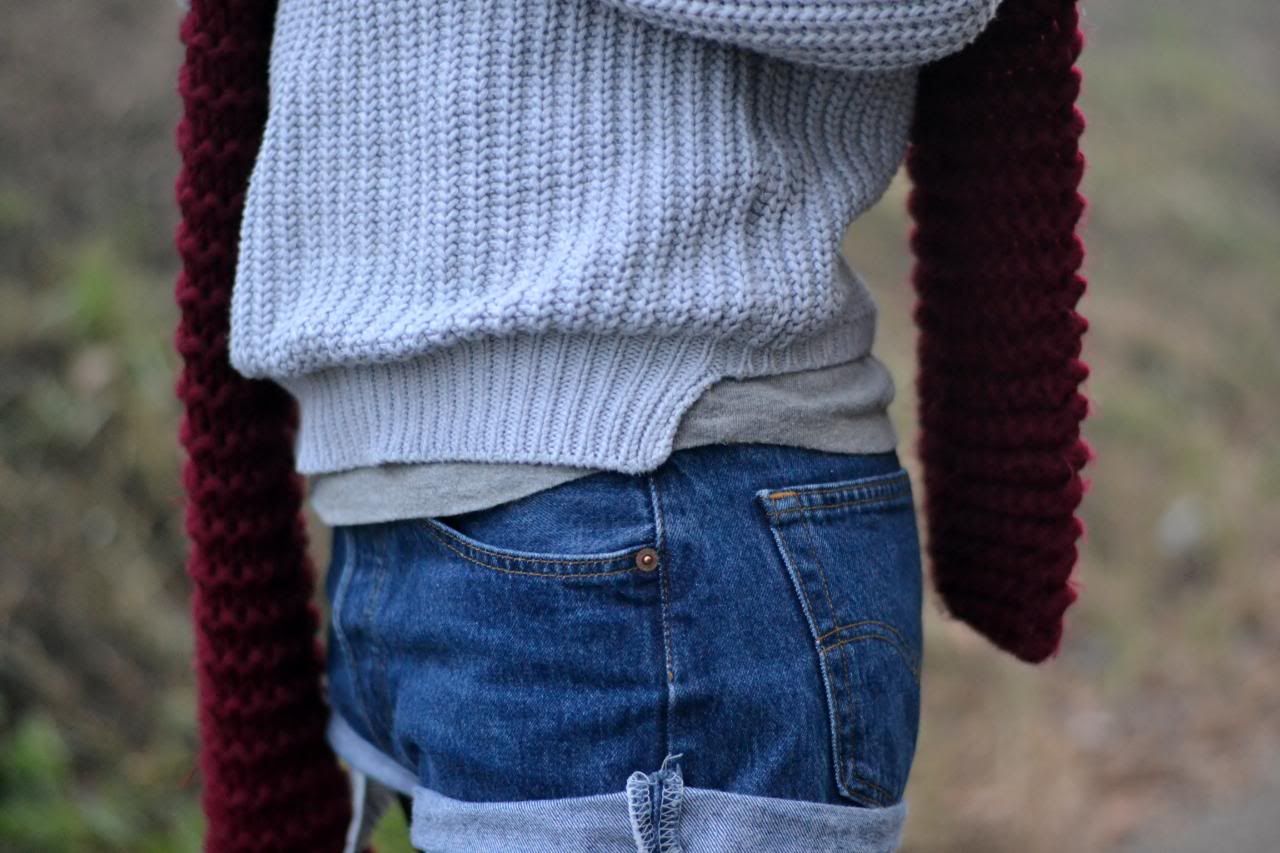 knitted sweater - Nowhere // denim cutoffs - Levi's // tights - H&M // shoes - Converse // scarf -HEMA
Hi guys! Just letting you know that here's nothing wrong with your computer screen, or our camera for that matter. When we made these pictures yesterday it was
extremely foggy
outside, to a point where you
couldn't see anything
for more than 2 metres away from you. Very scary driving around right now so I'm hoping this weather won't stick around too long..
Back to the outfit
. I'm loving this sweater more and more each time I wear it, wasn't really sure about it the first time (
here
) but it's SO comfy and warm,
how can I not love it
:)
XXX Daphne
PS Also got a new winter coat this week, will tell you more about that later on!