If there's one
everyday type of food
you can do almost ANYTHING with, it's bread. Pain au chocolat, sausage rolls, garlic bread, you name it. Yesterday I had the urge to bake my own bread again, this happens once or twice a year,
can't fight it
.. There's just something
magic and nostalgic
about
the
smell of freshly baked
bread
filling up the room. Besides the basic bread I always do, I also tried out something else yesterday.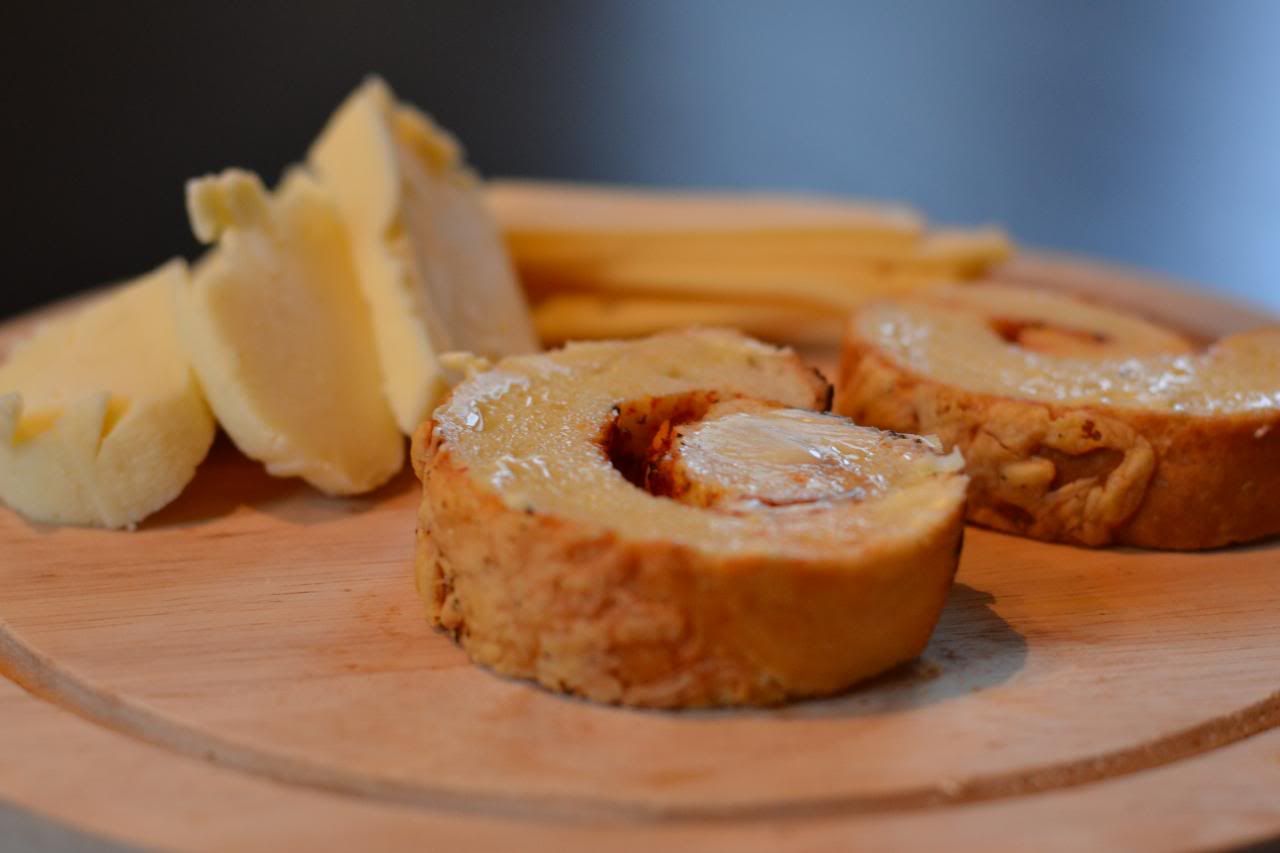 What you'll need :
Basic bread dough, made from scratch like this or from a store bought mixture, either way is fine!
Olive oil
Your favourite herb mix, I used this one from Oil&Vinegar. You can also use chopped up sundried tomatoes or a red pesto. It's up to your taste.
Grated cheese
1.
Like many of my favourite recipes, this one too is very easy to make. Take a piece of dough at the size of your liking and roll it out till it's about 1cm thick. Preheat the oven to 220 C or 420 F.
2.
Add some hot water and olive oil to your herb mixture making a kind of spread and smear on top of your dough. ( if you're using pesto or chopped up sundried tomatoes you don't have to add water + olive oil )
3.
Roll it up like in the picture and put on top of a baking sheet with parchment paper. Sprinkle over some grated cheese and bake in the oven for 20 minutes. ( you can also sprinkle some cheese on top of the herb mixture before making it in to a roll, yumm! )
4.
Ofcourse you can eat this cold, but damnnn it tastes good right out of the oven with some soft cheese or sliced cheddar. A perfect side dish for soup or just as a party snack. (just saying, yes, you can also have a party by yourself ;)