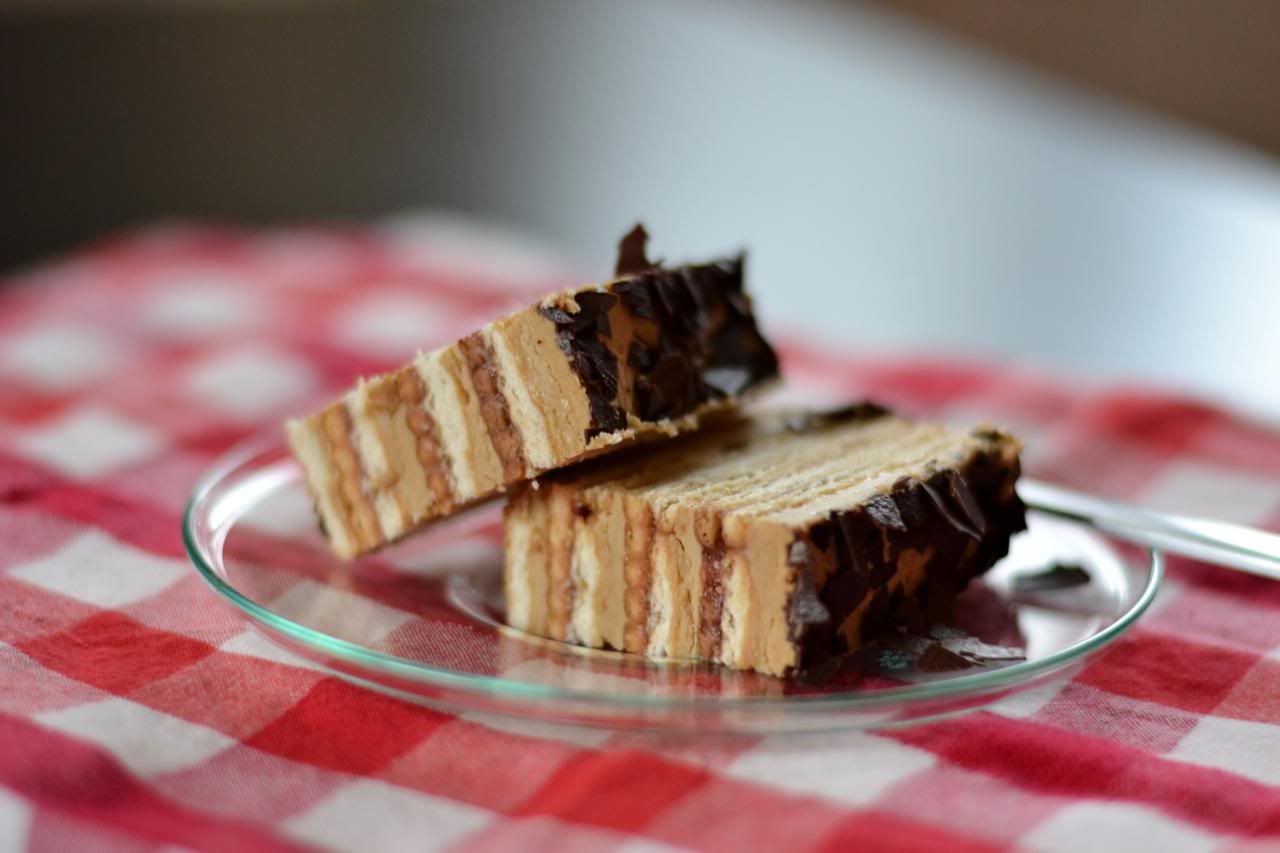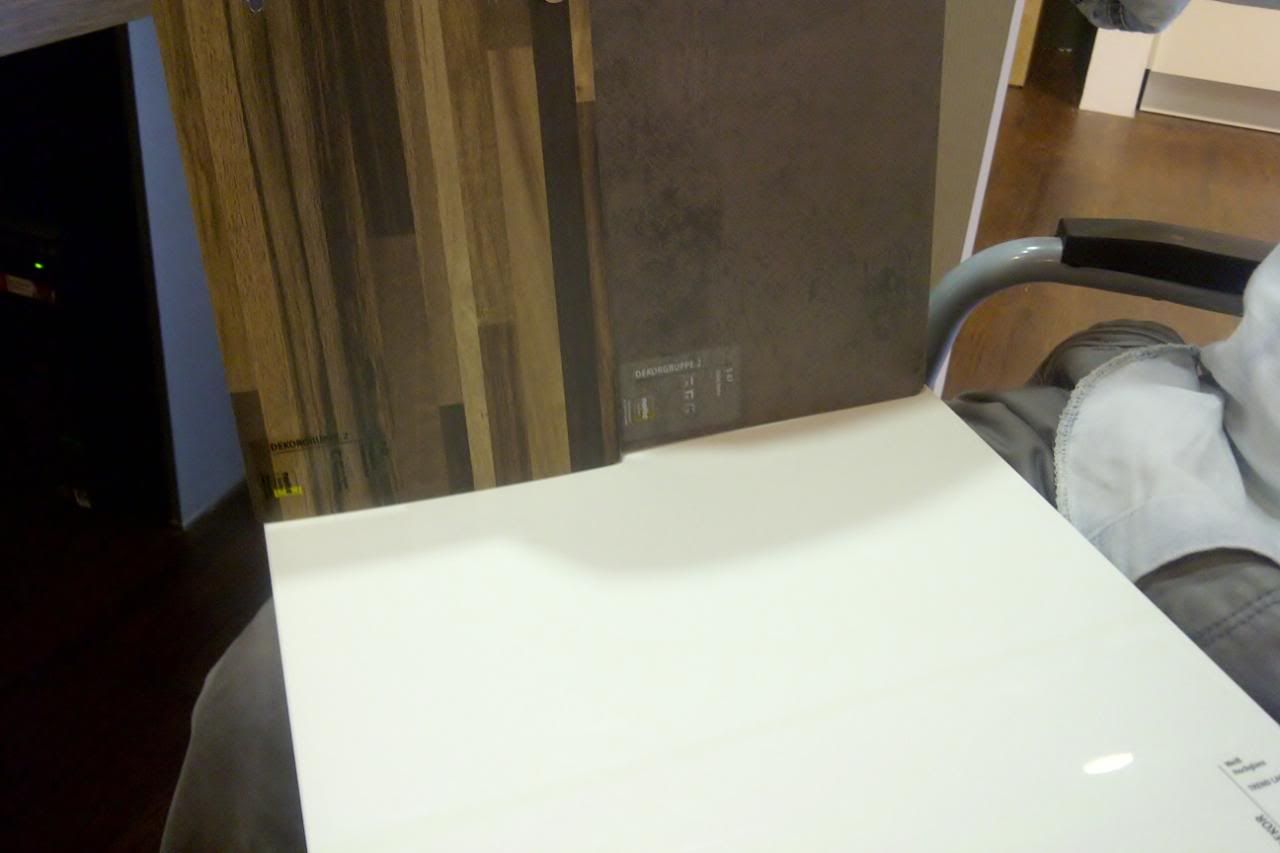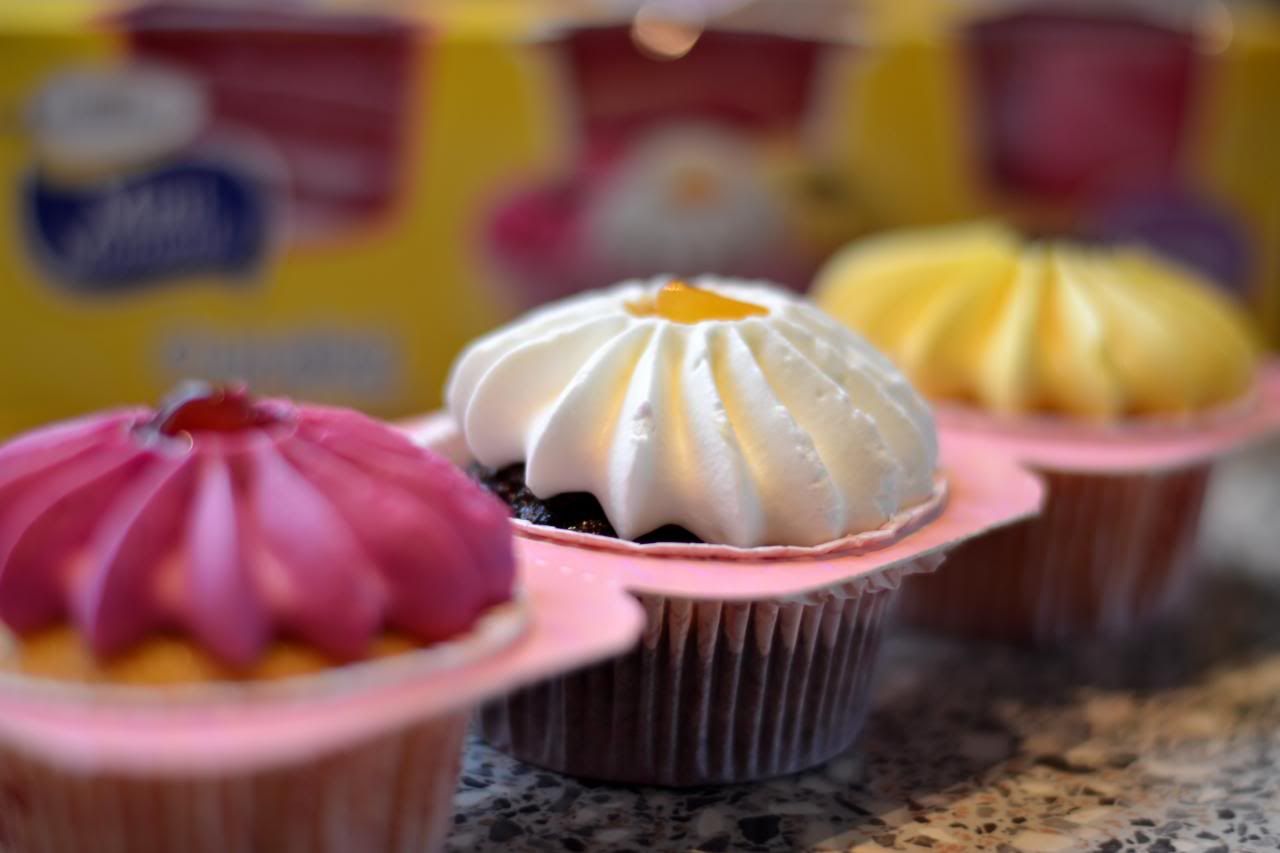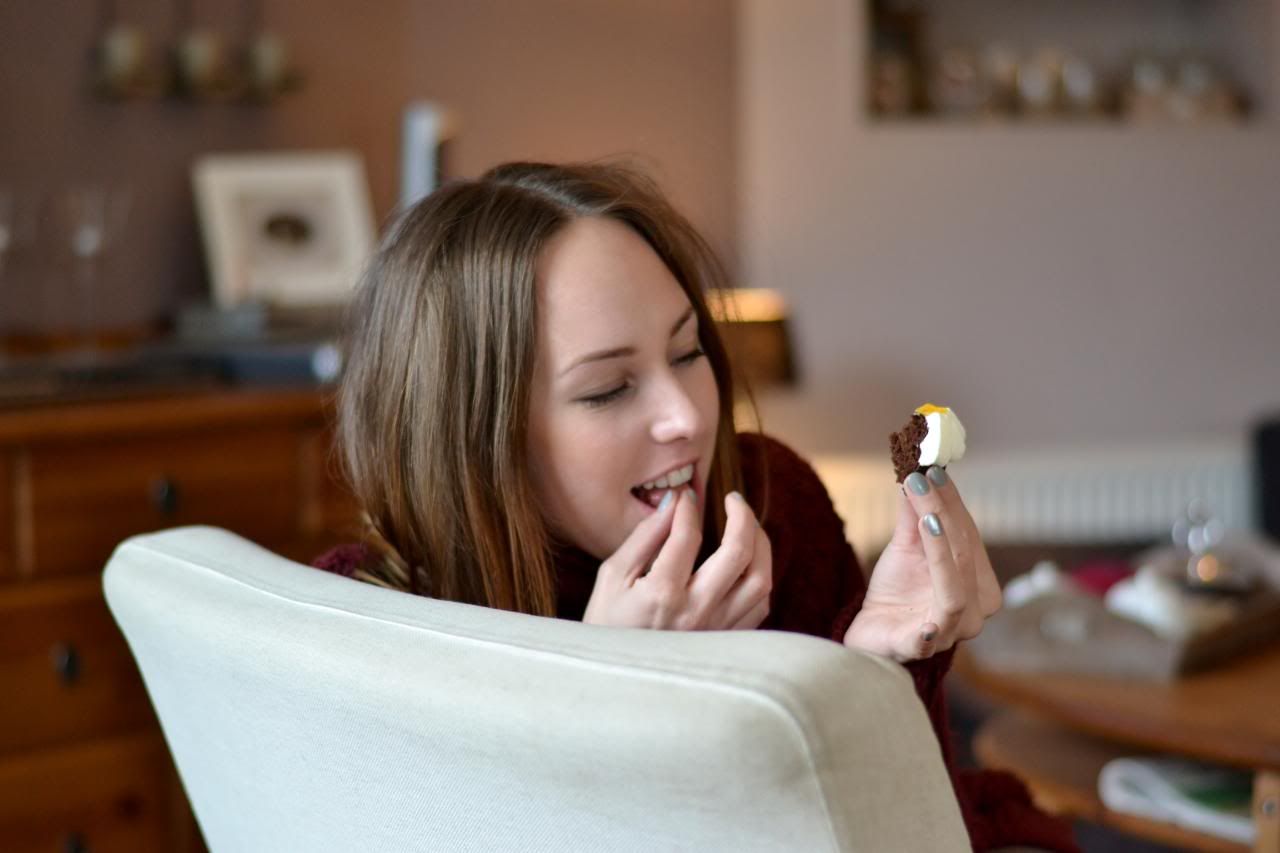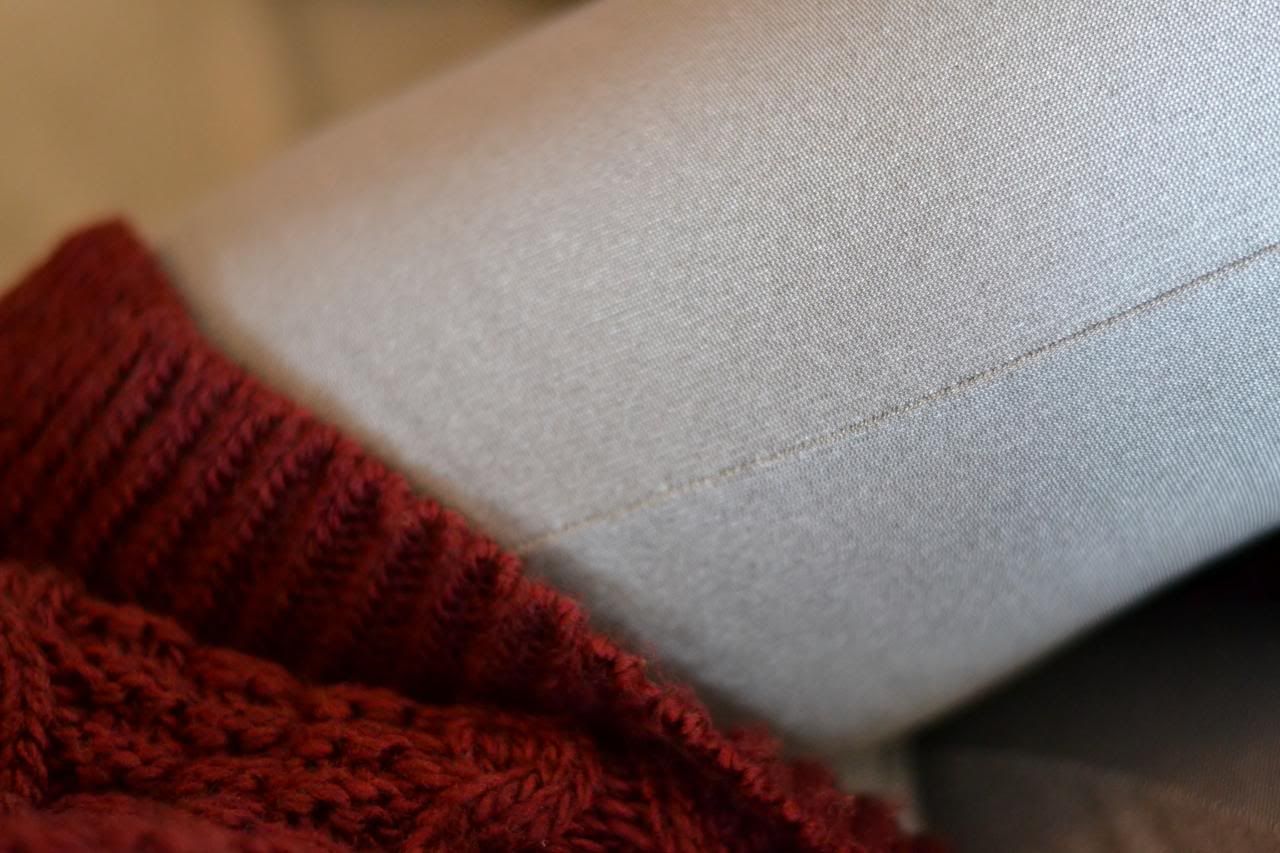 Bunny! I just love him to bits.
'Pletskeskoek' This is something my mom always makes for special occasions such as birthdays, christmas and other celebrations. It's a type of pastry made from layers of biscuits, mocca, strawberry jam and some chocolate decorations and IT-IS-GOOD :) This week she made it for someone else but also made a small one for us, thanks mom!!
We got a call from the company where we've ordered our kitchen that some things were taking out of the collection so we had to go back and amongst others pick out a new pattern for our kitchen counter. Arrhhhggh, decisions decisions... :P
Such cute puppies from my aunt + uncle. Really wish we could take them home with us! SO CUTE!
Maitre Paul cupcakes. This is something new we've tried out, these are frozen cupcakes you can take out of the freezer and defrost in about 45 minutes. Super handy for when you're having some unexpected company.
Trying out a small piece from the chocolate one, mmm :)
Silver pants and burgundy knit for curling up in a chair with some hot tea.
Have a great week sweeties
and
enjoy your sunday night
!
XXX Daphne