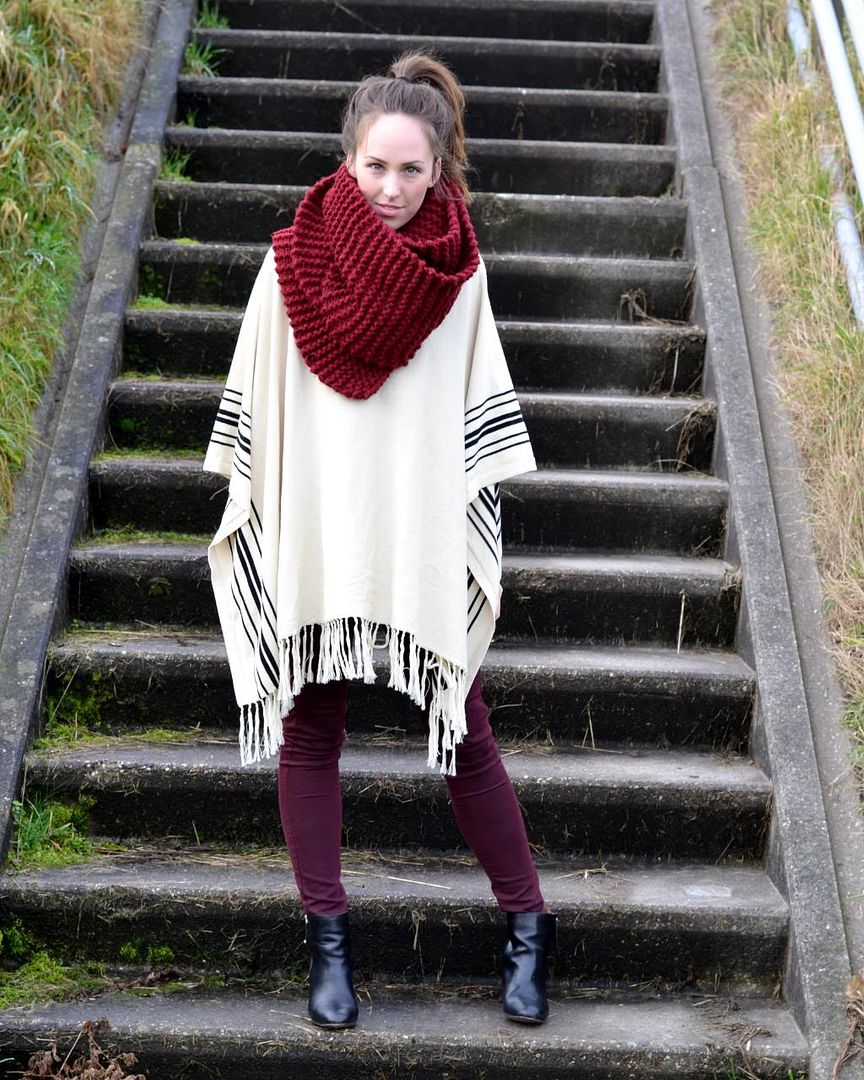 poncho - H&M // oversized knitted scarf - HEMA // jeans - Topshop // leather ankle boots - Zara
Had this
poncho
up for sale, but when I saw it hanging in the
'I'm sorry guys, but I'm selling you'
section of my closet I couldn't resist and took it out one more time as sort of a proper goodbye.
God I'm sentimental
about things sometimes ;)
The scarf and the pants
are almost the same color but in these pictures the scarf turns more red and the pants more purple.. some
Funny/Freaky photo stuff
going on there!
..By the way
, I have lowered a lot of the prices on my
blogshop
, this poncho as well, and
will add some new items
(hopefully) later on this week.
Check it out here!
XXX Daphne