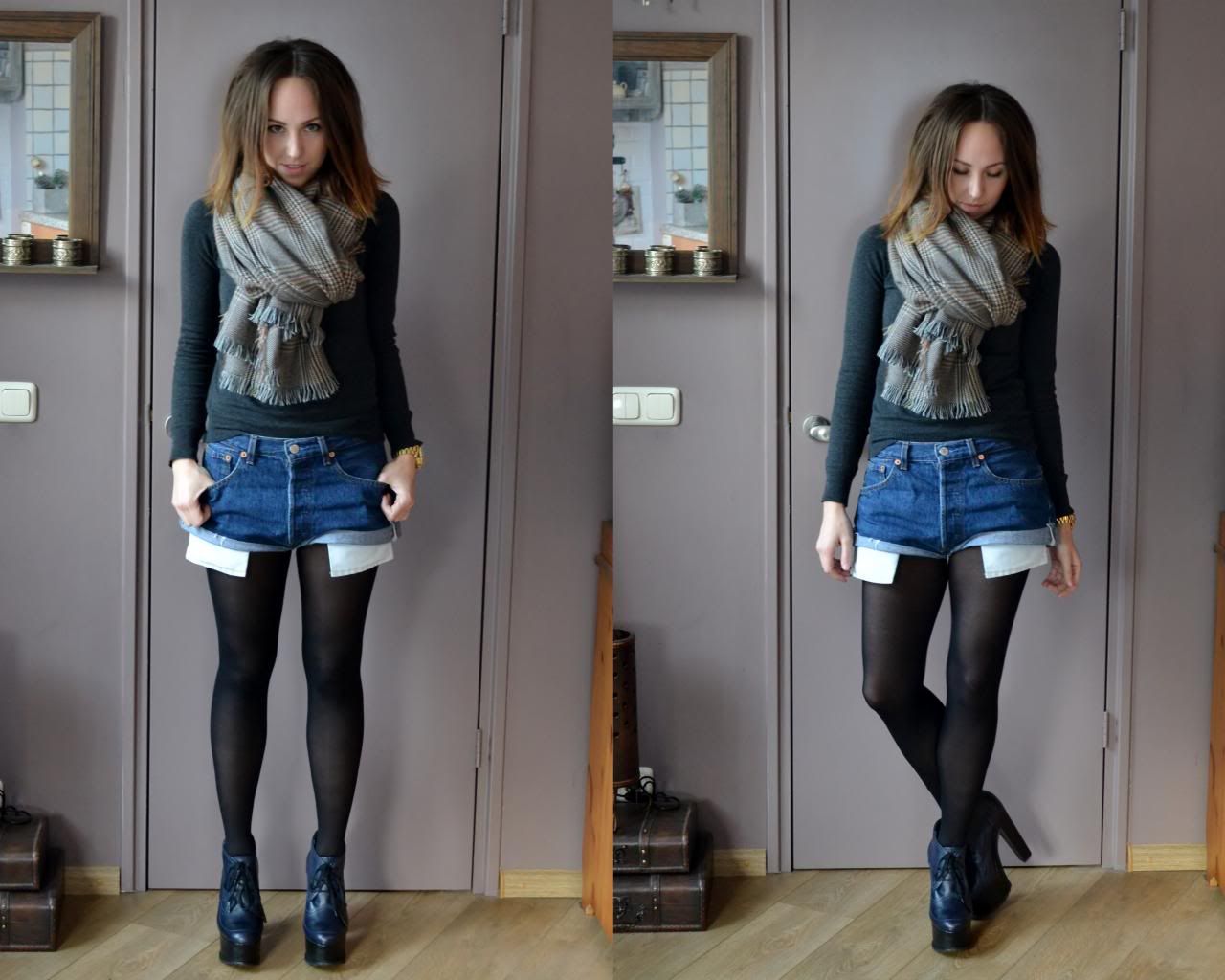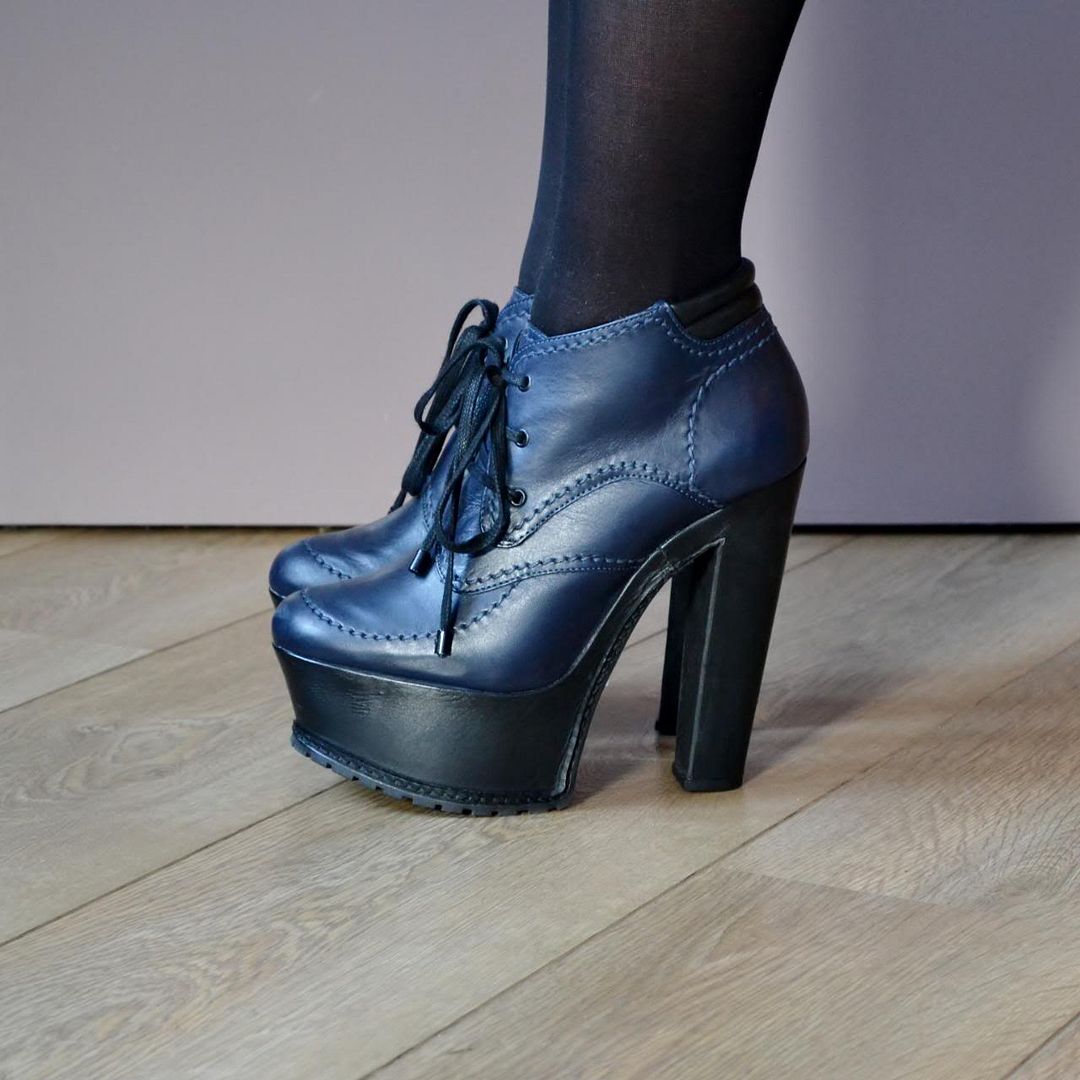 turtleneck sweater + oversized scarf - Zara // denim cutoffs - Levi's // platform heels - Topshop
watch - Michael Kors
I know
I know I know... Just when I had decided to keep these awesome babies (YES they are, I'm not denying because they truly are!)
I had a rational moment
and asked myself, how many times am I actually gonna be able to wear these? I
did some math
and they're not worth the costs per wear so they're going back to England. I'm a little sad since
they already picked up a tiny space in my heart
, but it's the right thing to do. And that's that.
Never the less
I felt I owed you
at least one outfit with them since you all commented and helped me out with my yes and no'ing this week. (
thanks so much for that by the way
!!) So here they are, the one and only time shown on this blog.
The Argue platform heels
.
Also I wanted to say a HUGE
warm welcome to my new followers
who have been leaving me the sweetest and nicest comments, I truly love them all! And ofcourse
a big KISS
to everyone who has been following me for a longer time, it means the world..
XXX Daphne