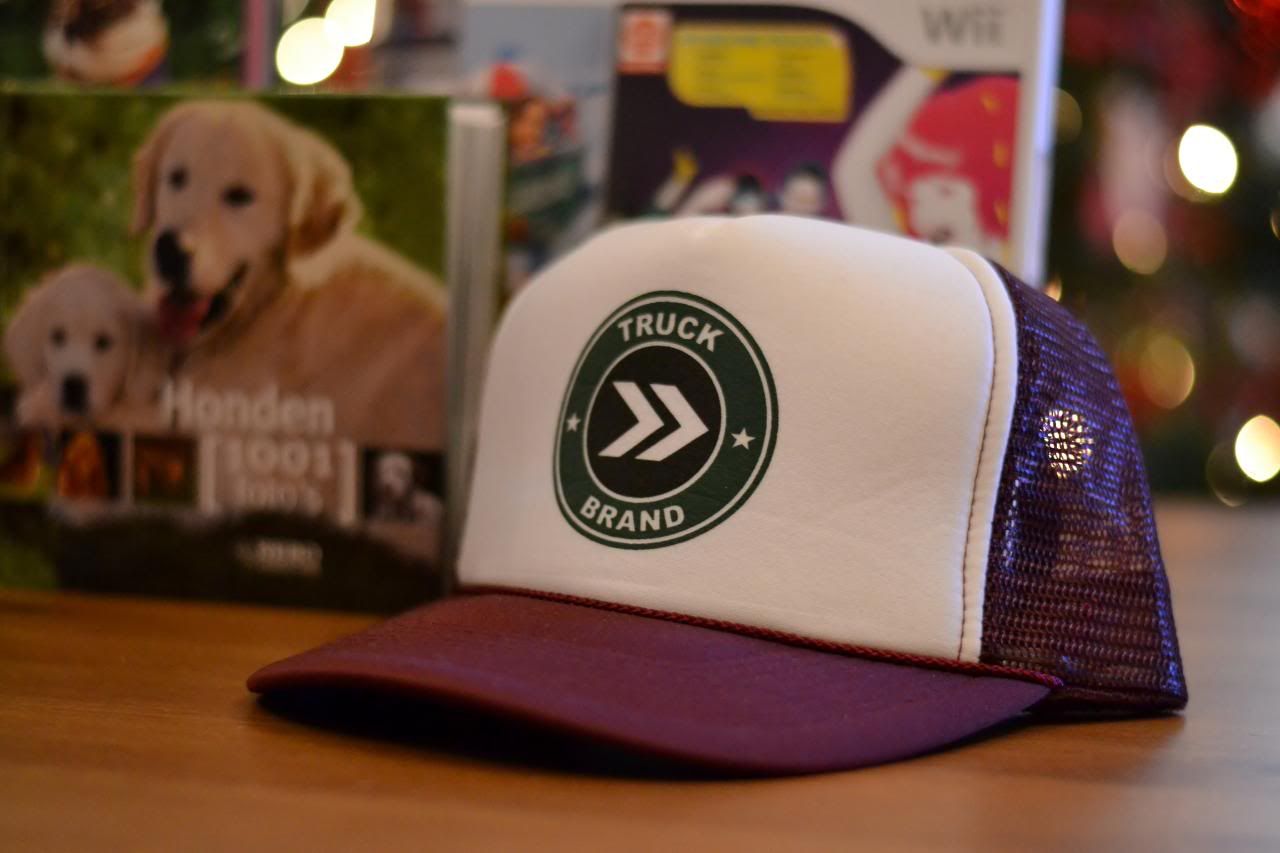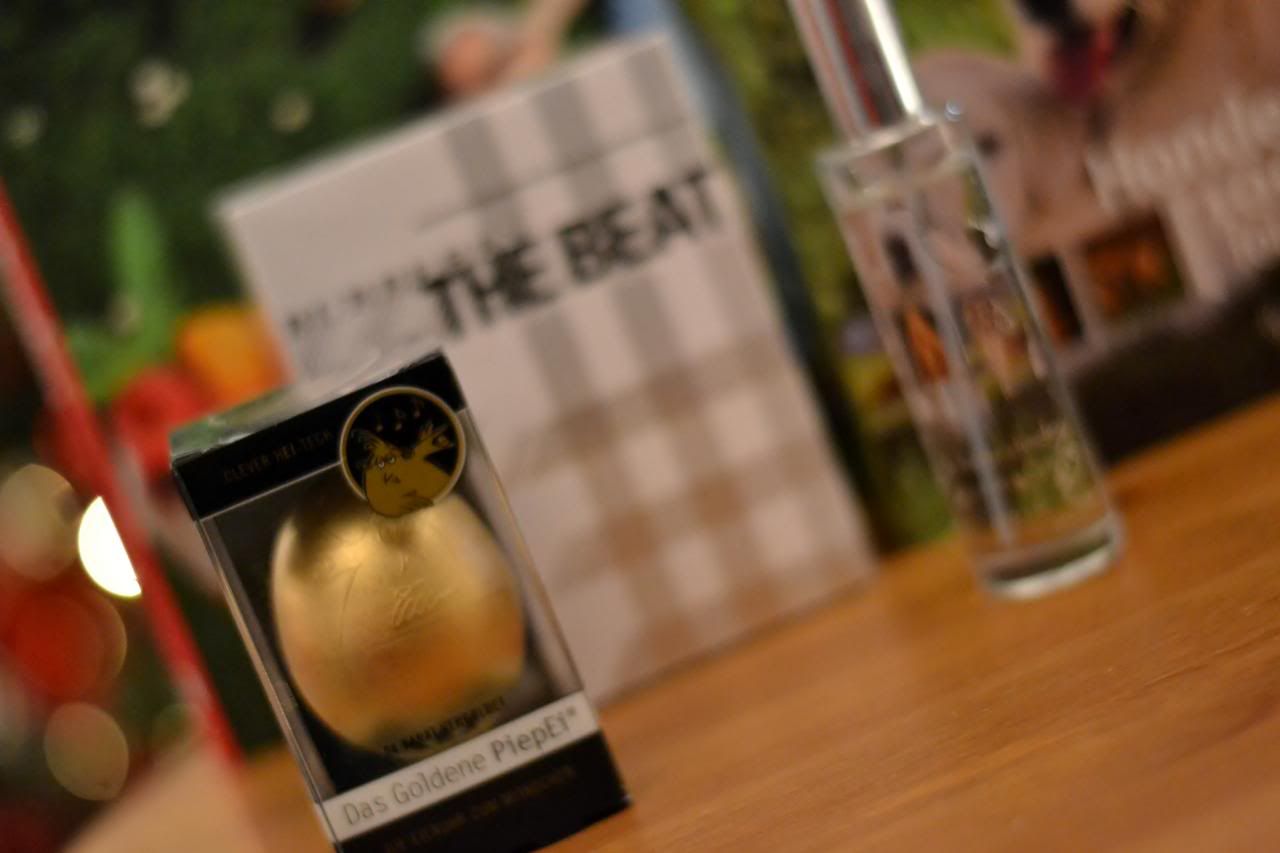 Just wanted to
show you what I got for christmas, thank you sooo much to my sweet boyfriend and family for all the nice presents.
*big kiss*
What's on the table :
Cooking book with all types of delicous recipes for sweet & savory cupcakes
Cupcake decorations and frosting
Since we've wanted a puppy for aaaages and as soon as we're settled in our new home we're definitely getting one, so Pieter got me a book with tons of cute pictures of doggies and information about the different breeds. We do have to get one that will be super nice to our bunny ofcourse!
2 new games for our Wii, Just Dance 3 (yeahhh, getting my groove on in the living room *with the curtains closed* ;) and one with all types of boardgames like Cluedo, Twister etc. which is gonna be perfect for a night in with friends.
A golden 'beep-egg'. Which is a gadget you put in the water with your eggs and it sings you different songs for soft/medium/and hard boiled eggs, so you'll always get a perfect egg :)
Burburry The Beat perfume, love this one!
A home perfume in a delicious winter scent.
And last but not least my new cap. 2 reasons why I love this so much, first because it's burgundy and as I expressed many times before, I love me some good ol' burgundy! And the second one is because it says Truck Brand, and I'm guessing not a lot of you now this and might not even have thought this about me, but I am a licensed forklift truck driving girl, hell yeahhh. But most of all I love this cap cause I think it looks bitching in all it's ways :D
What did you get for christmas and which one is your favourite present?
Lots of love and have a wonderful day!
XXX DAPHNE