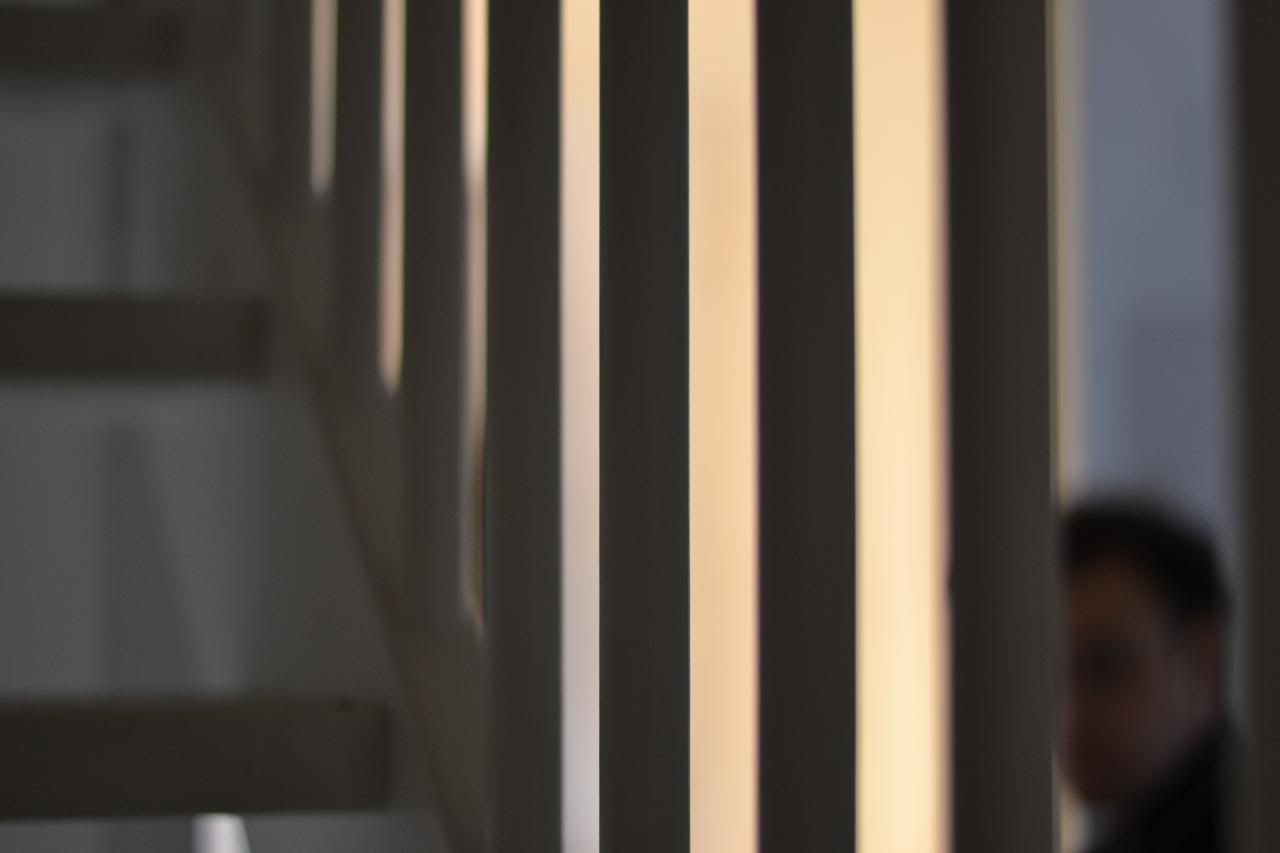 Feeling silly the last evening in our old house after a whole day of packing and moving, more packing and a whole lot more moving.

This Friday we went shopping for bathroom tiles and as we stepped out of the car in front of the store, there was a little pond with these gorgeous black swans right across from it. Couldn't resist and take a few pictures, I mean look at those curly feathers and shiny black coat. Beautiful!

Mozzerella, red onion and tomato pizza. YUMMM :)

Pieter through our new stairs.
How was your
weekend guys? Mine was filled with moving all our stuff from our old home, to our new home and a lot of stuff to my parents' house where we're staying at the moment untill our new house is ready for decorating ;) (
yup, still
loooaaads that needs to be done
..) Feels kinda strange being back at my parents after 5 years, but it's only for about 5 weeks and is actually a lot more fun without the rules and regulations hihi..
Tomorrow we're having a night off
from all the home improvement + diy'ing, we have tickets for the theatre. Cabaret and music for the night and being able to wear my normal clothes again (the ones I actually DO MIND getting paint stains on ;)
sounds reaalll gooood
at the moment!
Have a wonderful week everyone!
XXX DAPHNE