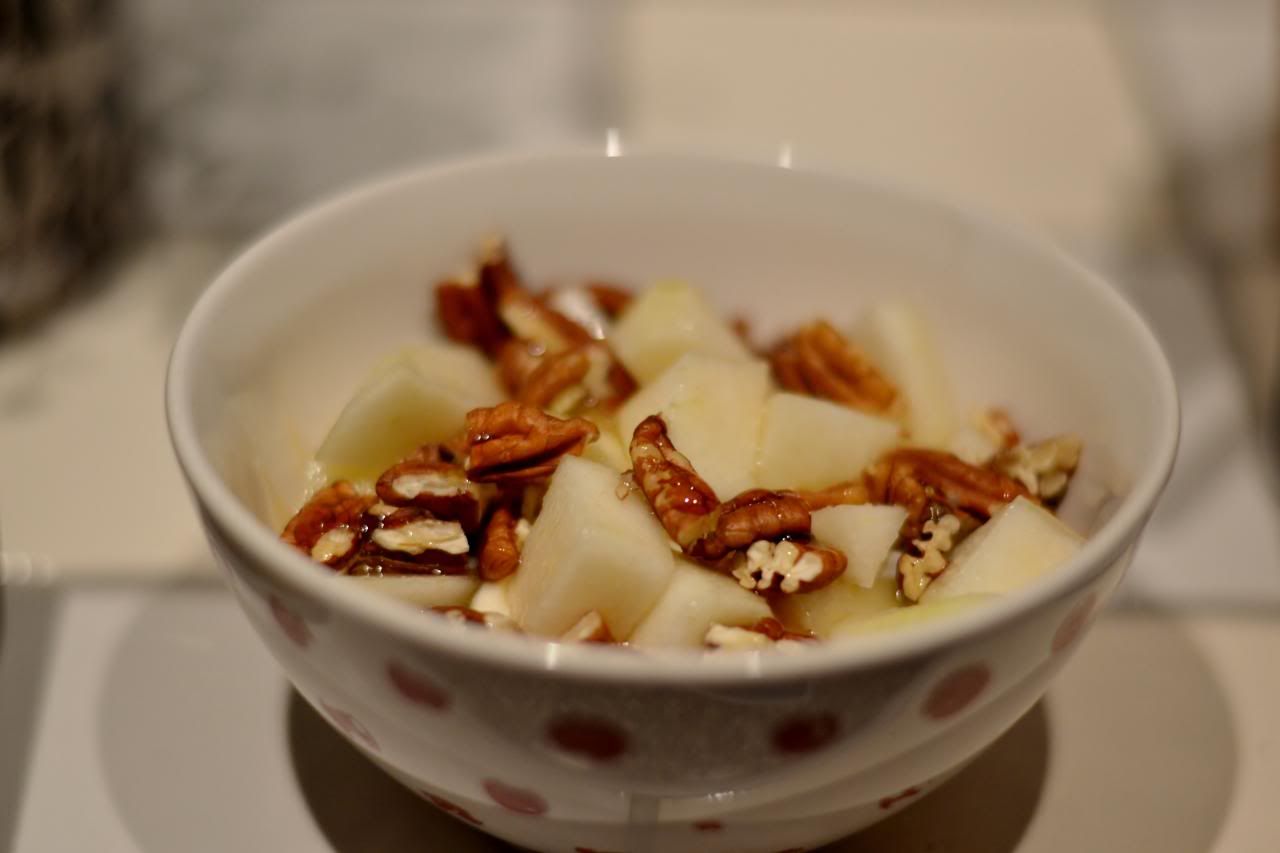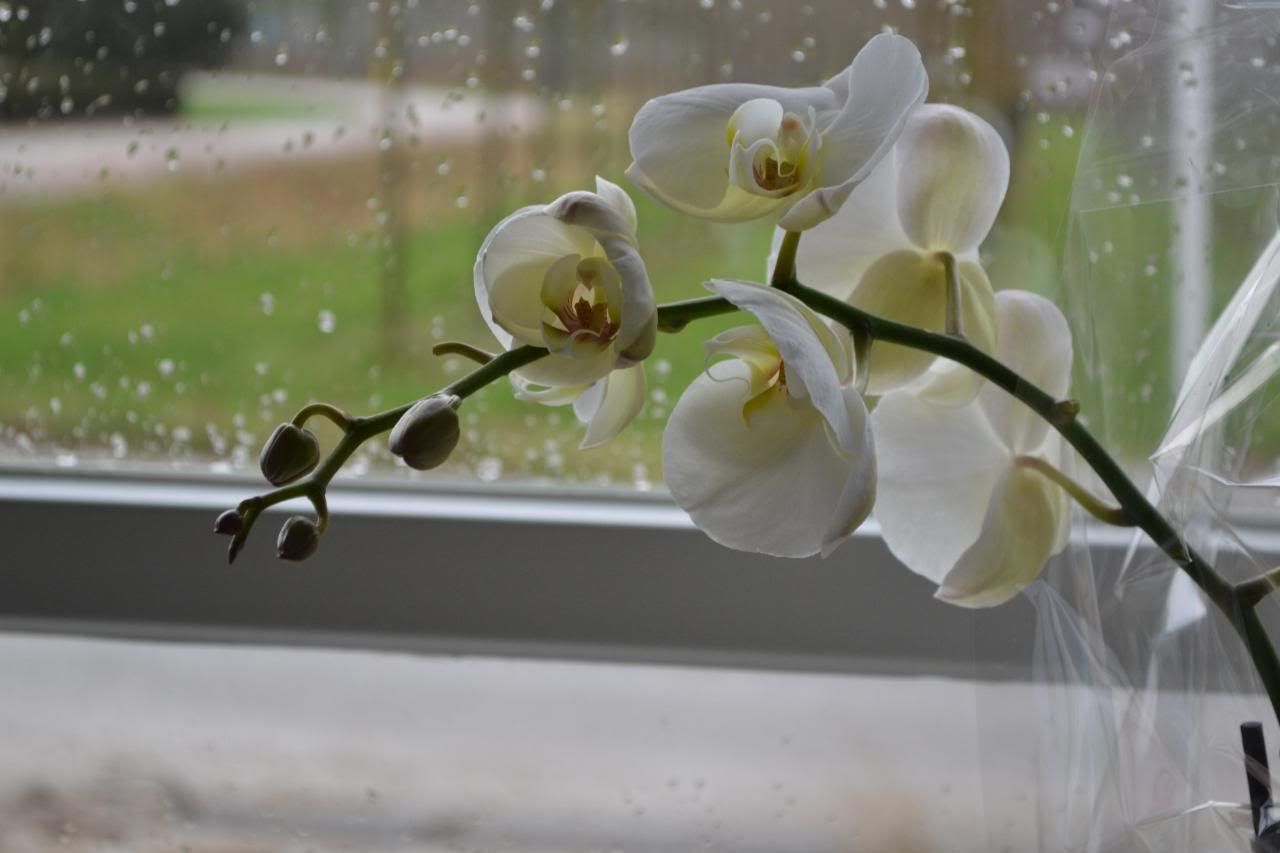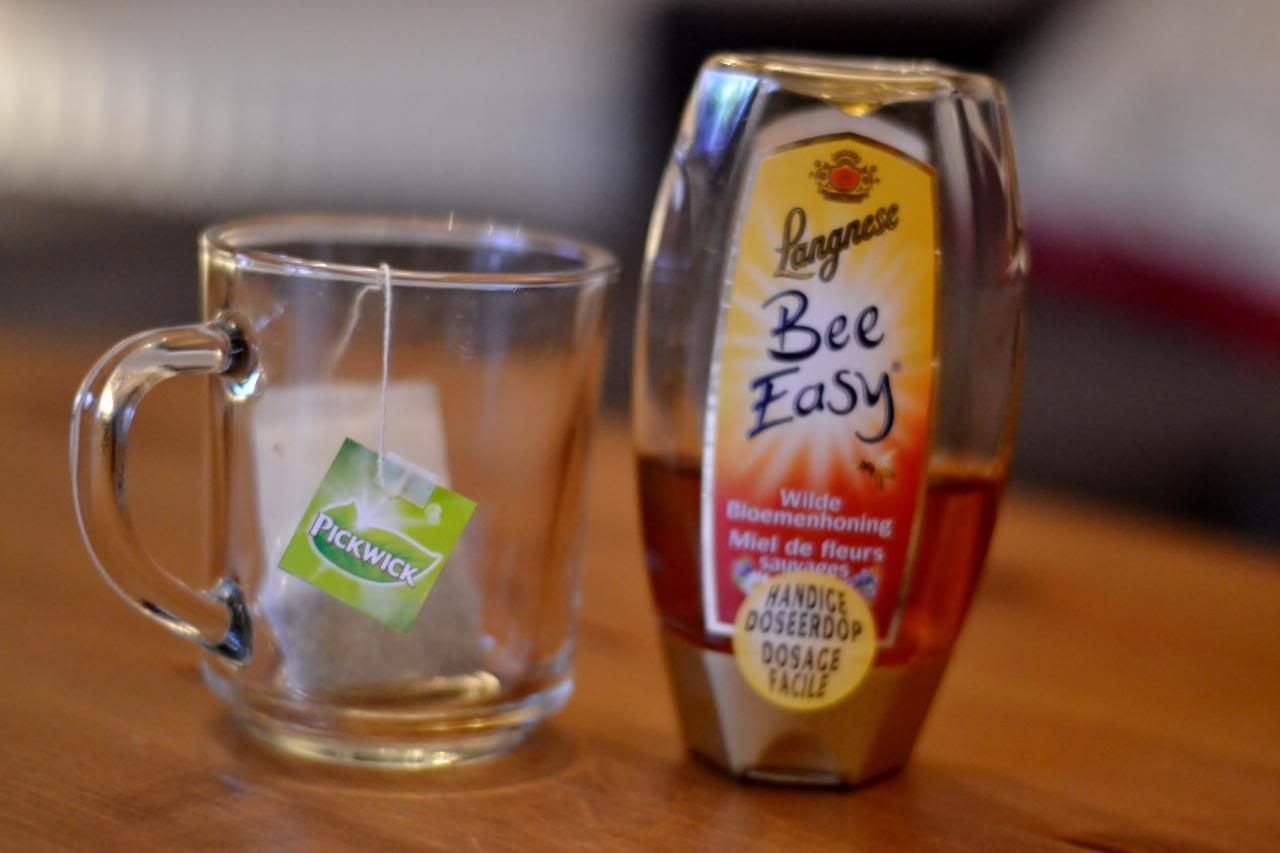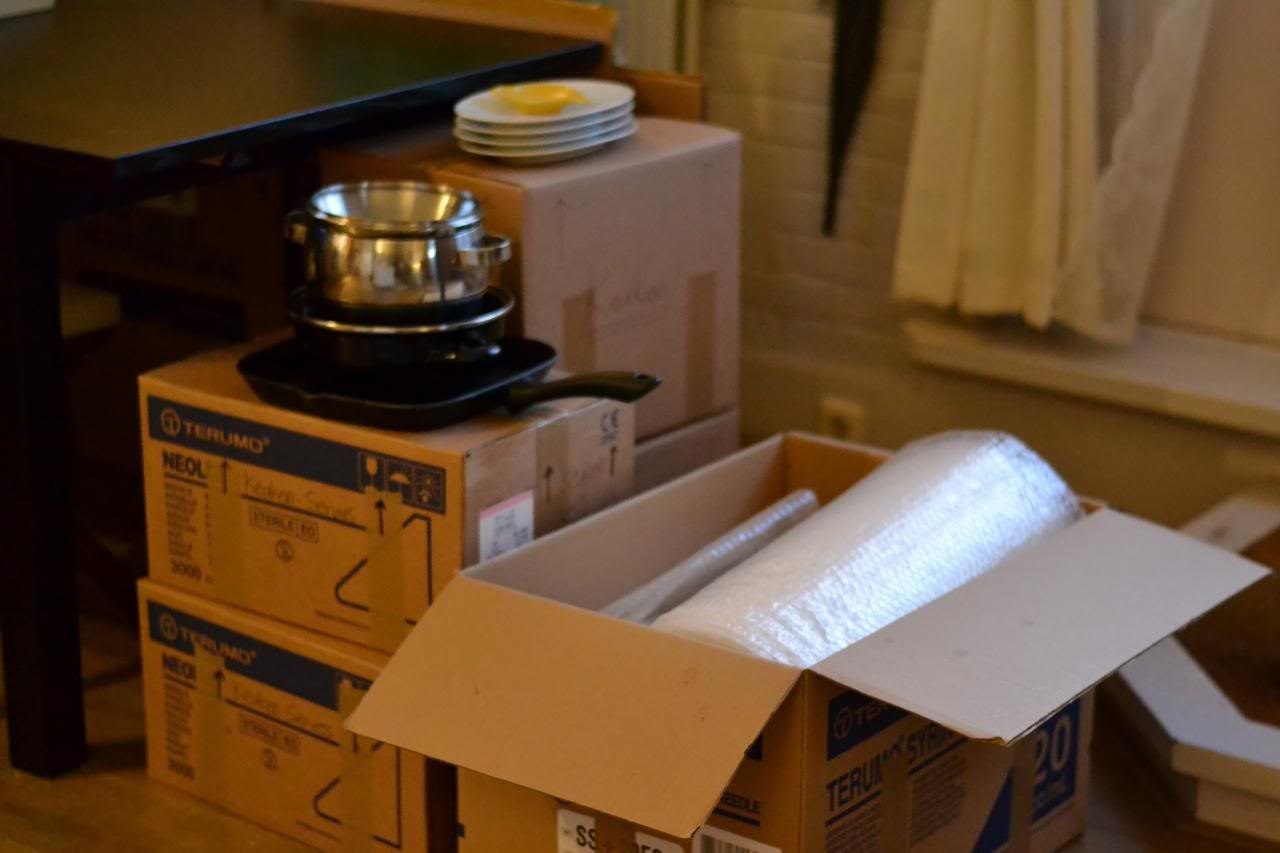 Greek yoghurt, pear, pecan nuts and honey. Delicious!

The beautiful orchid we got from the building company and was there when we first entered our home this last friday.

Also one of our friends drove by eeeeaarly that morning to drop a very sweet card in our mailbox. Such a nice surprise!!

Treating myself to something yummm after a hard day of work.

I've been having a very soar throat these past few days and nothing is as nice as a cup of hot green tea with some honey in it to sooth it all.

Boxes boxes and more boxes.... As I'm typing this blogpost I should actually be packing all of our stuff in boxes but no matter how much I pack, it still feels like I'm not even halfway there. I'd better get on it again :)
Let me know how your weekend has been and what you've been up to.
XXX DAPHNE