To change things up
a bit, I decided to make some savory cupcakes for a change. I mean, I luuvv a good sweet cupcake.. chocolate, strawberry, apple & cinnamon, and all frostings that come with them as well. But the idea of
having cupcakes for dinner or lunch
really appealed to me so I gave them a go :)
What you'll need :
For the cupcakes
200 grams of flour
1 tablespoon baking powder (7 grams)
2 eggs
225 grams spinach puree (cooked and pureed or frozen a la crème)
50 grams honey
80 ml olive oil extra vergine
0.5 tablespoon salt
For the 'frosting' cream
200 g butter (room temperature)
200 g soft young goat cheese
Salt
freshly ground pepper
50 g honey
You'll also need this for decorating
50 grams pine nuts
4 sprigs of fresh thyme
some honey
a little bit of goat cheese
Preheat the oven to 180 C (356 F) and mix together flour, baking powder, eggs, spinach, honey, olive oil and a little bit of salt with an electric mixer. Put 12 paper cups in to your cupcake tray and divide equally.
Bake them in the over for about 25 minutes and let them cool.
Now on to the fun part, making the butter/cheese cream! Beat the butter in a bowl and add the goatcheese bit by bit. Then stir in the honey, some salt & pepper to your taste and that's it.
Use a pastry bag like I did or just use a knife to apply the cream to your cupcakes.
Toast your pinenuts in a hot dry pan until starting to brown a bit (focus at this part, they'll go black before you know it!) and decorate your spinach cupcakes with a little bit of goatcheese, the toasted pinenuts, some fresh thyme and a drizzle of honey.

ENJOY!!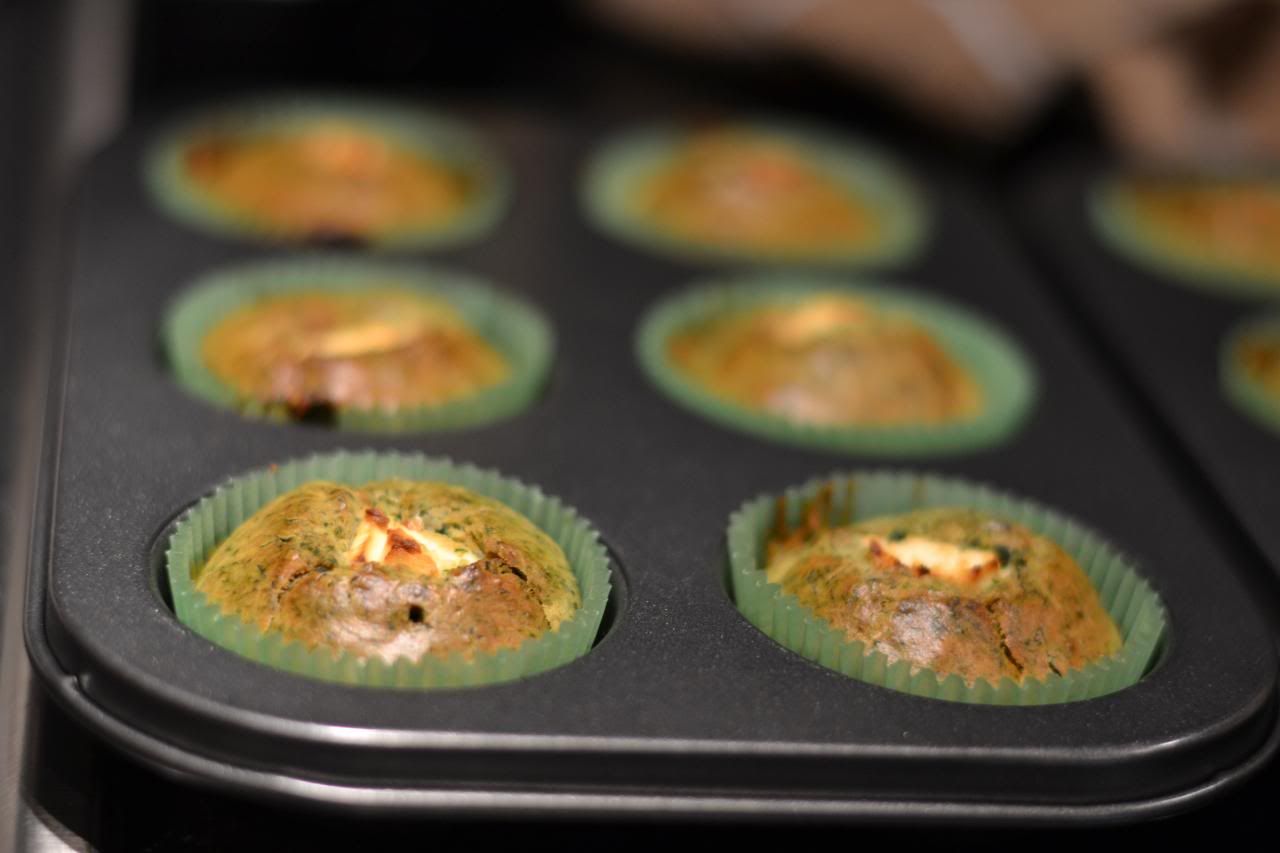 PS.

I have another blogpost coming up later today with a small video, so come back and check it out!
XXX DAPHNE