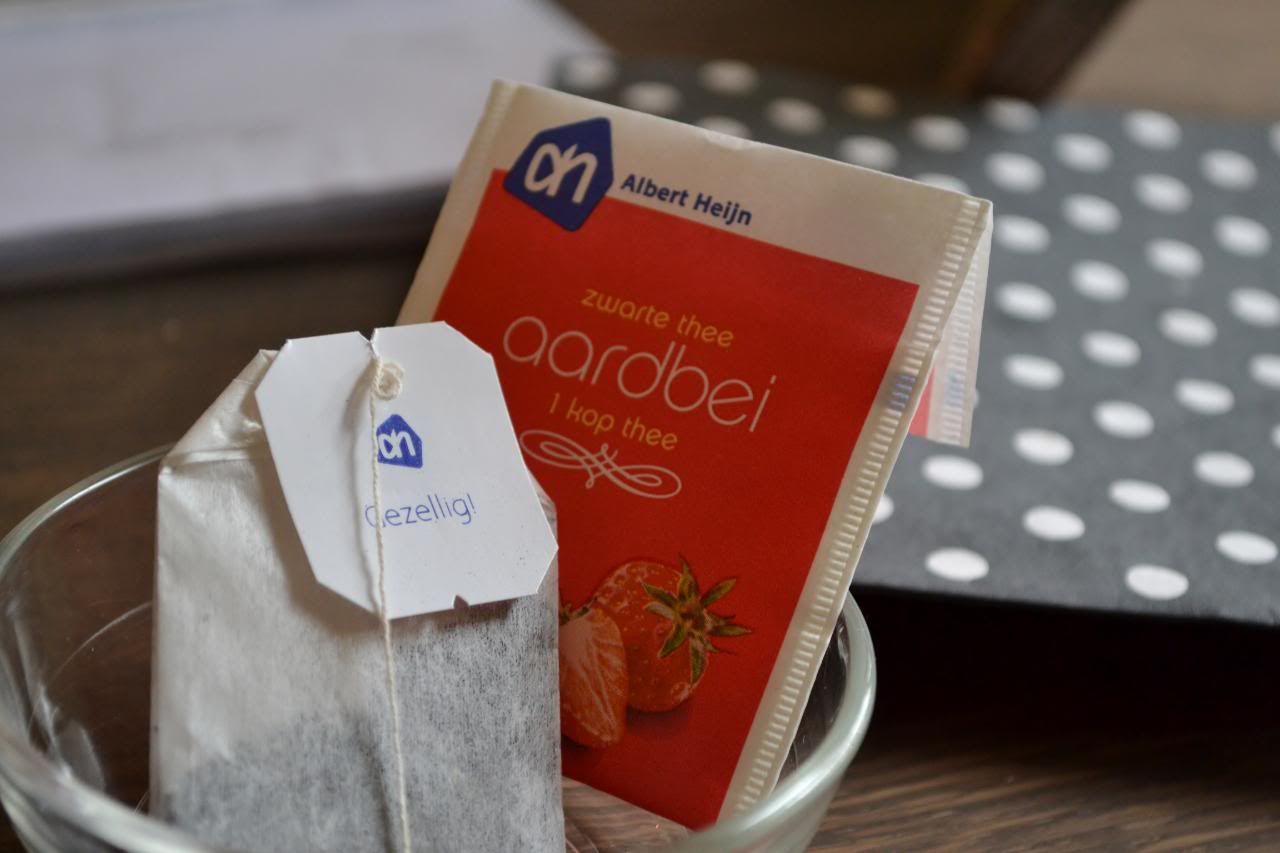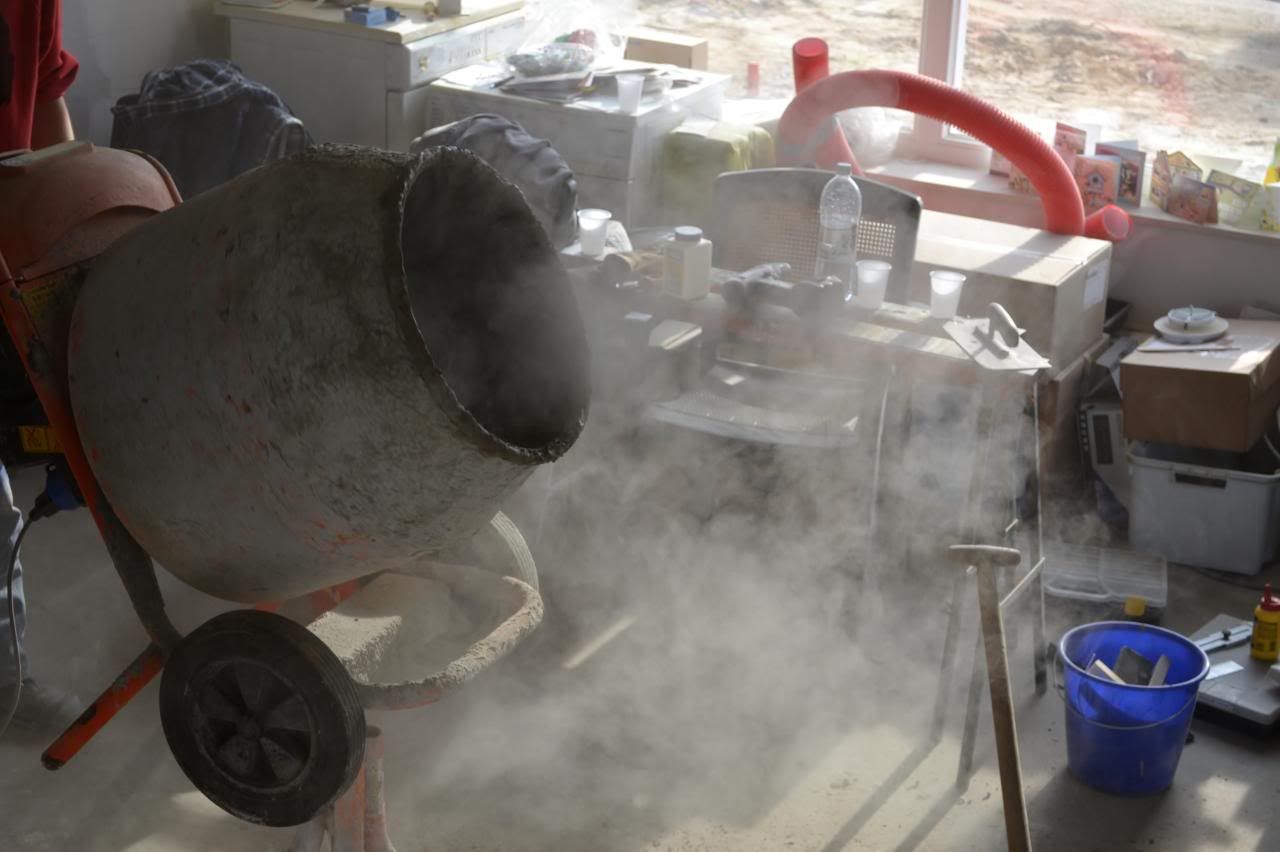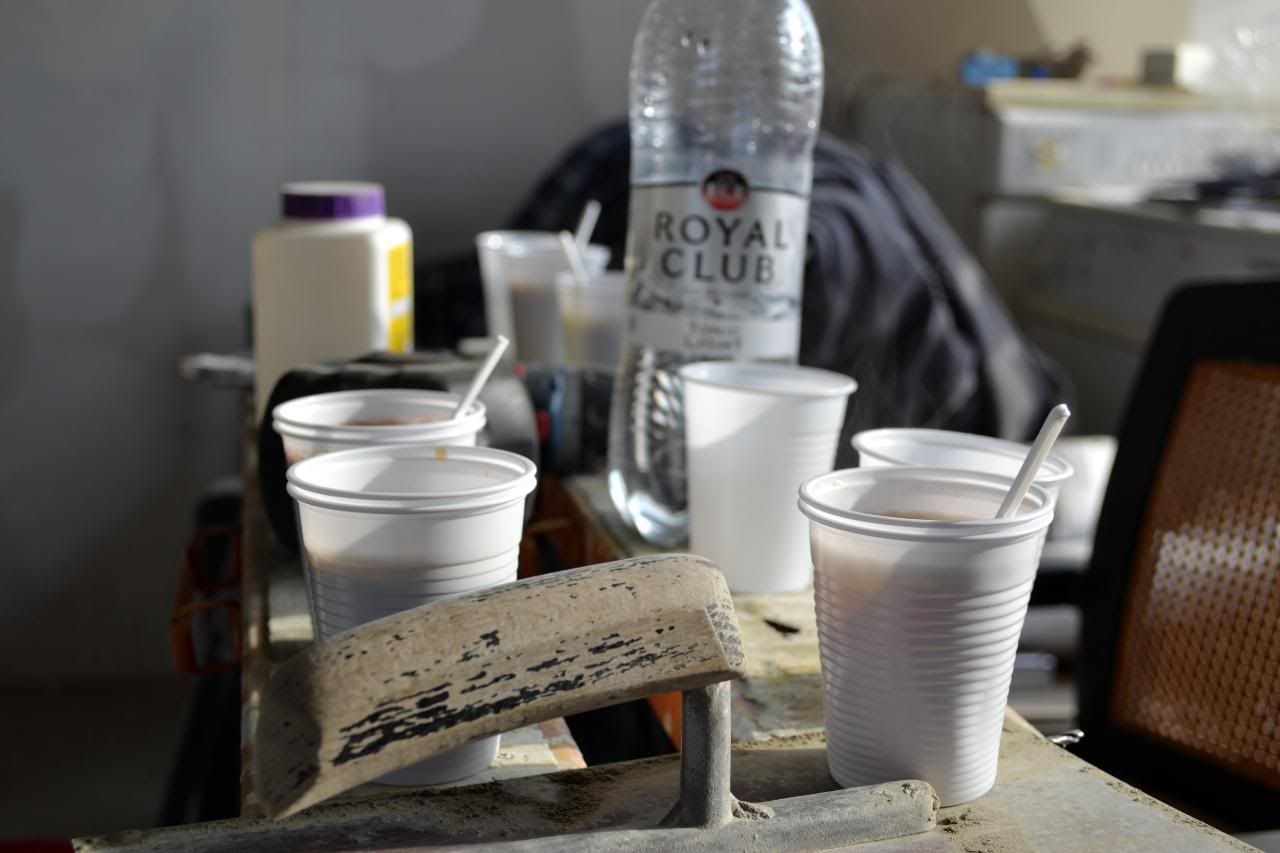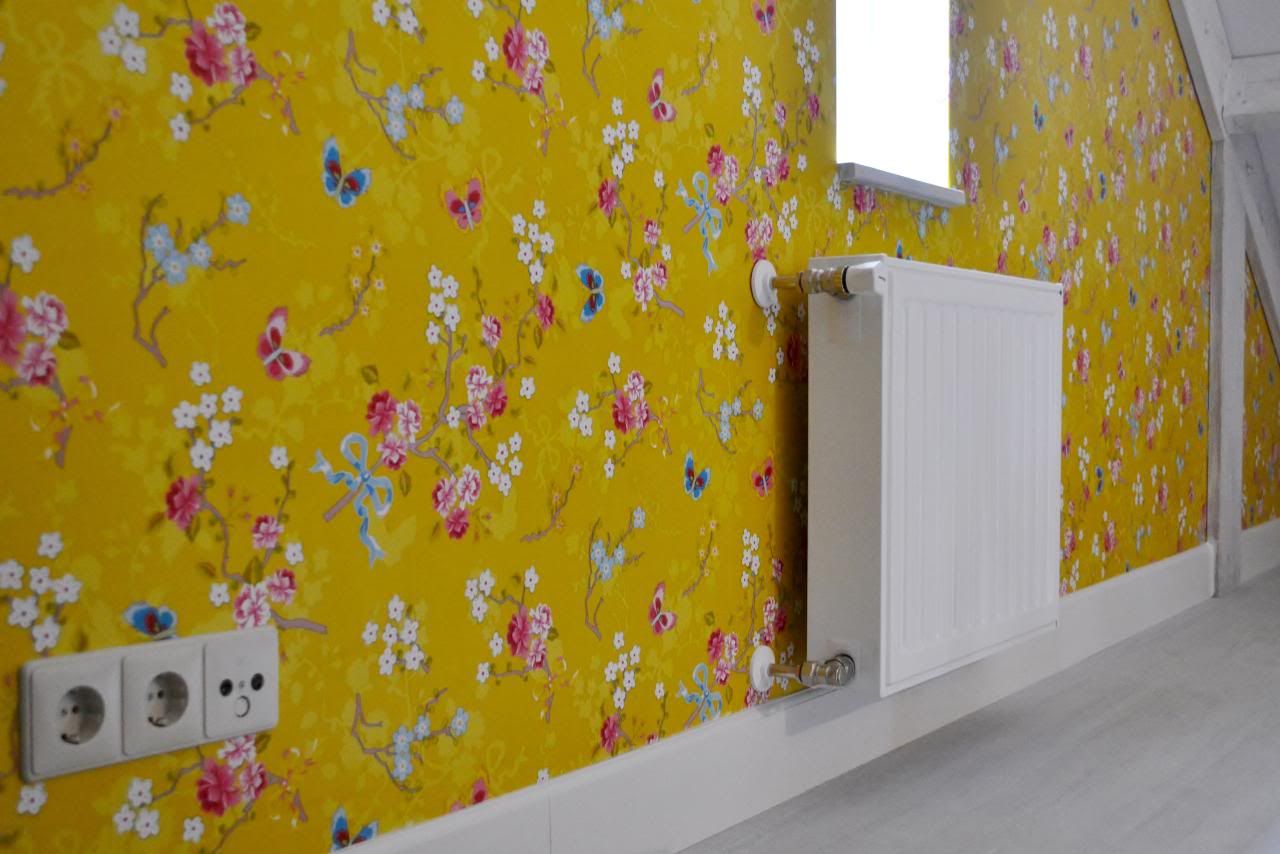 Applying primer to all the walls. Who knew you couldn't just start painting it in the gorgeous color you have in mind?? I actually already did know this from when we moved into our old home 5 years ago, but kinda forgat about it.. So I did A LOT of sanding and applying primer these past 3 days!

How cute are these strawberry tea bags! Every one has a little quote inside that says something like "take a break" "fun!" "good morning".

This is what our living room looked like yesterday. A cement mixer indoors for making a wall in the bathroom, 16 bags of 25kg cement were used and now it's waiting for a week till it's dry and we can start the tile covering.

Everyone's drinking lots of fluids with all this dust hanging around!!

Bunny posing on my parents' couch <3

It was a hell of a job, but the wallpaper in the attic is done and I couldn't be happier about it :)
How was your weekend?
LOTS OF LOVE, DAPHNE