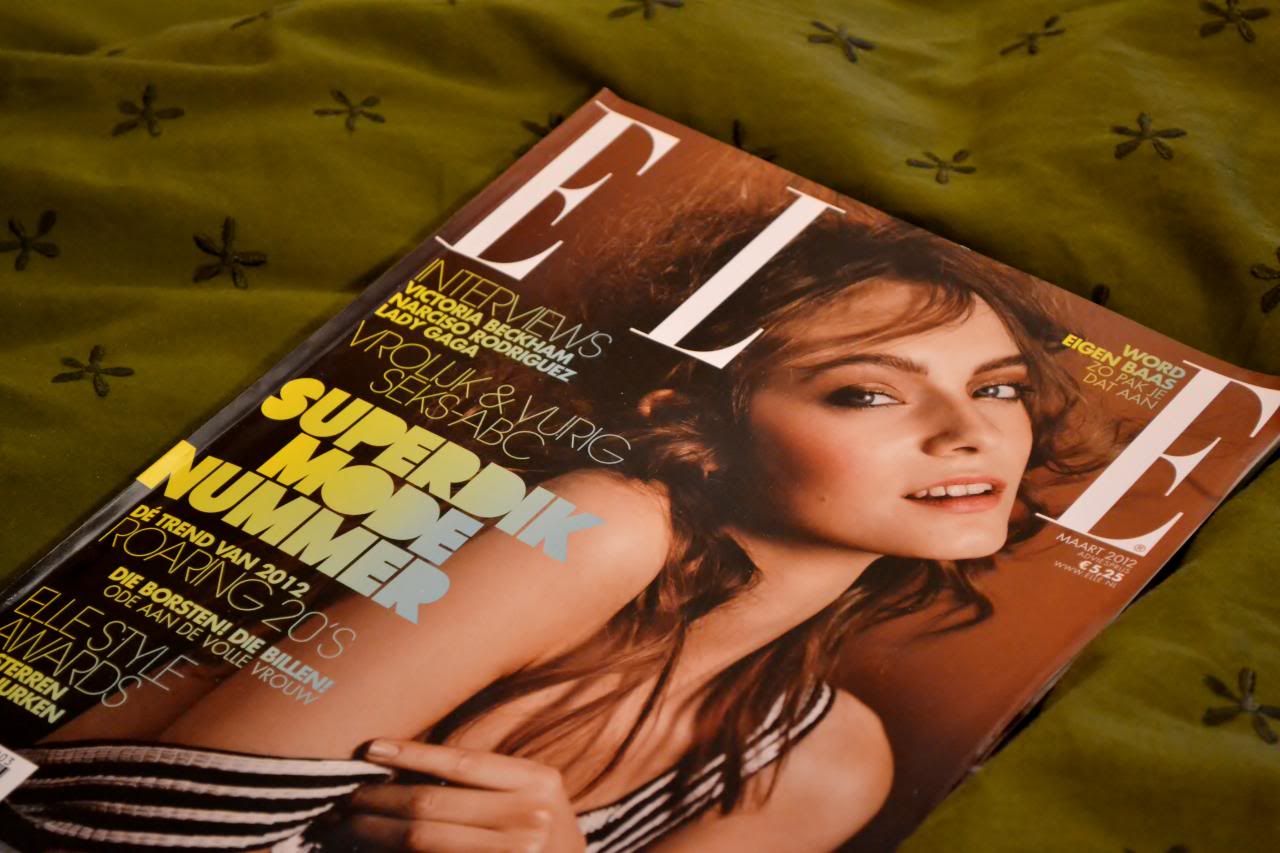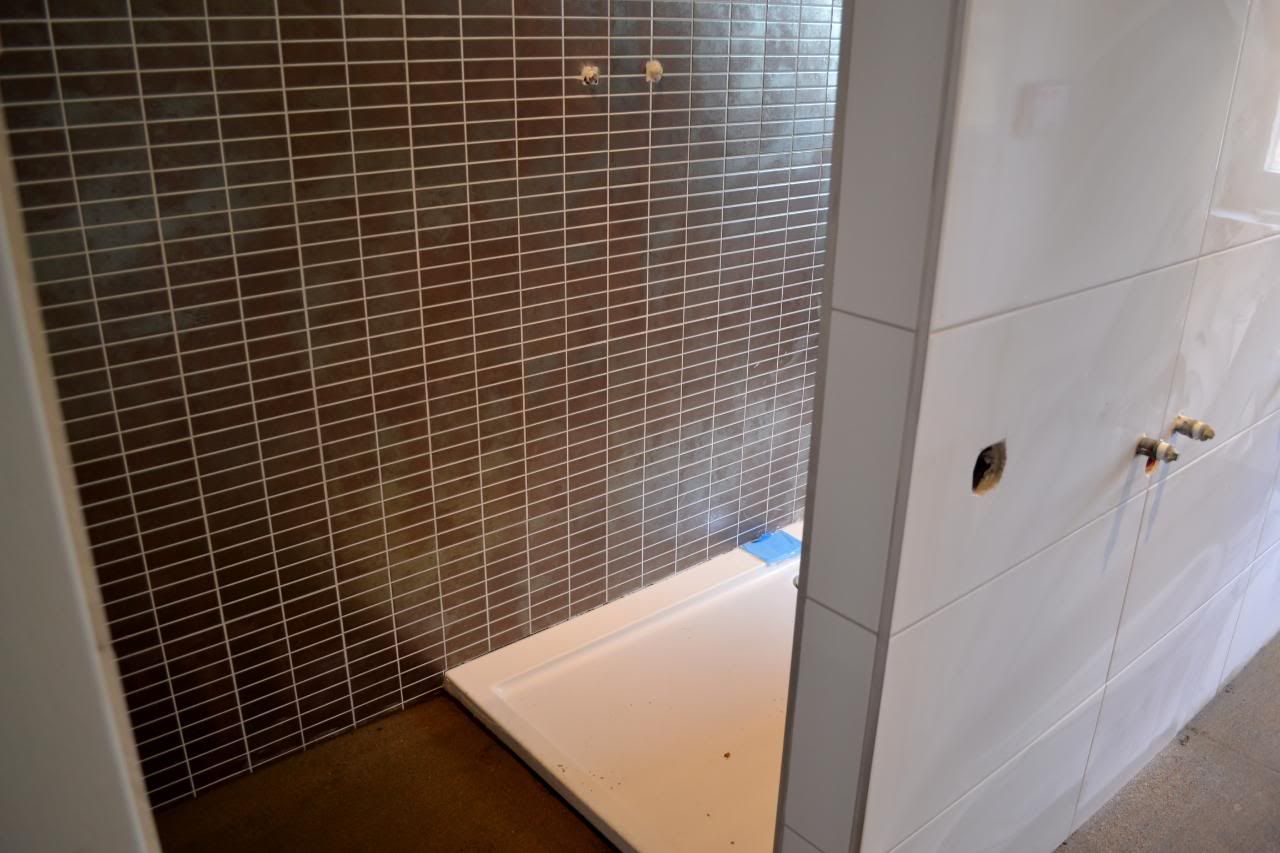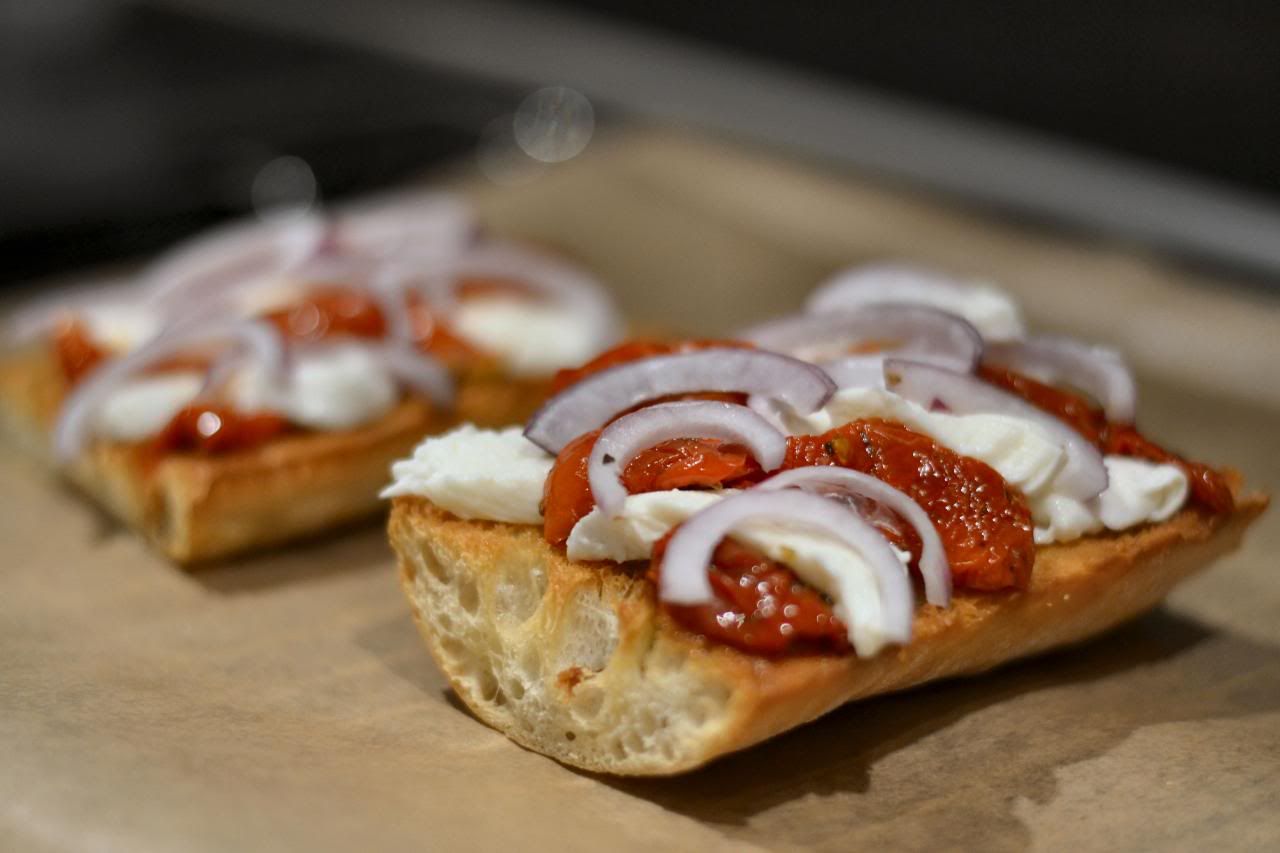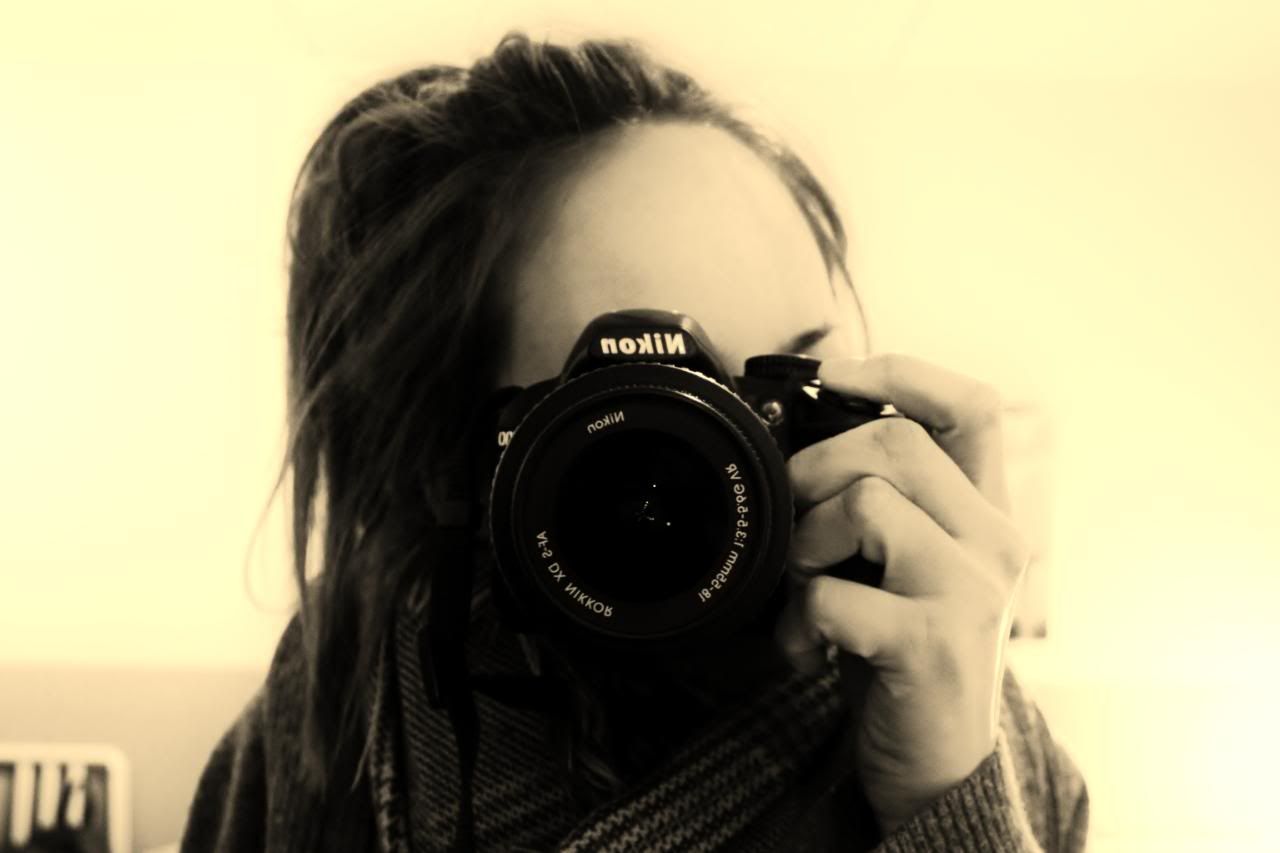 Bought the March edition of ELLE magazine but haven't had the time to read in it, every time I start reading a page just before I go to sleep my eyes get heavy and are closed before I can read one article ;)

Fiiiiiinally our bathroom is beginning to look like a bathroom!

We also started painting the bedroom and 'walk-in room' :)

As a surprise I made my mom lunch this last Thursday, toasted ciabatta with sundried tomatoes, mozzerella and red onions.

A very lovely package came in the mail this week, will tell you more about it real soon!
How was your week guys? Did you do anything fun or exciting?
Thanks sooooo much
by the way for your comments on my video a few days back,
BIG KISS
for that :) Now I'm gonna close my laptop and watch a movie with the boy, it's time for a little relaxation in between all the home improvement madnessss.
LOTS OF LOVE, DAPHNE