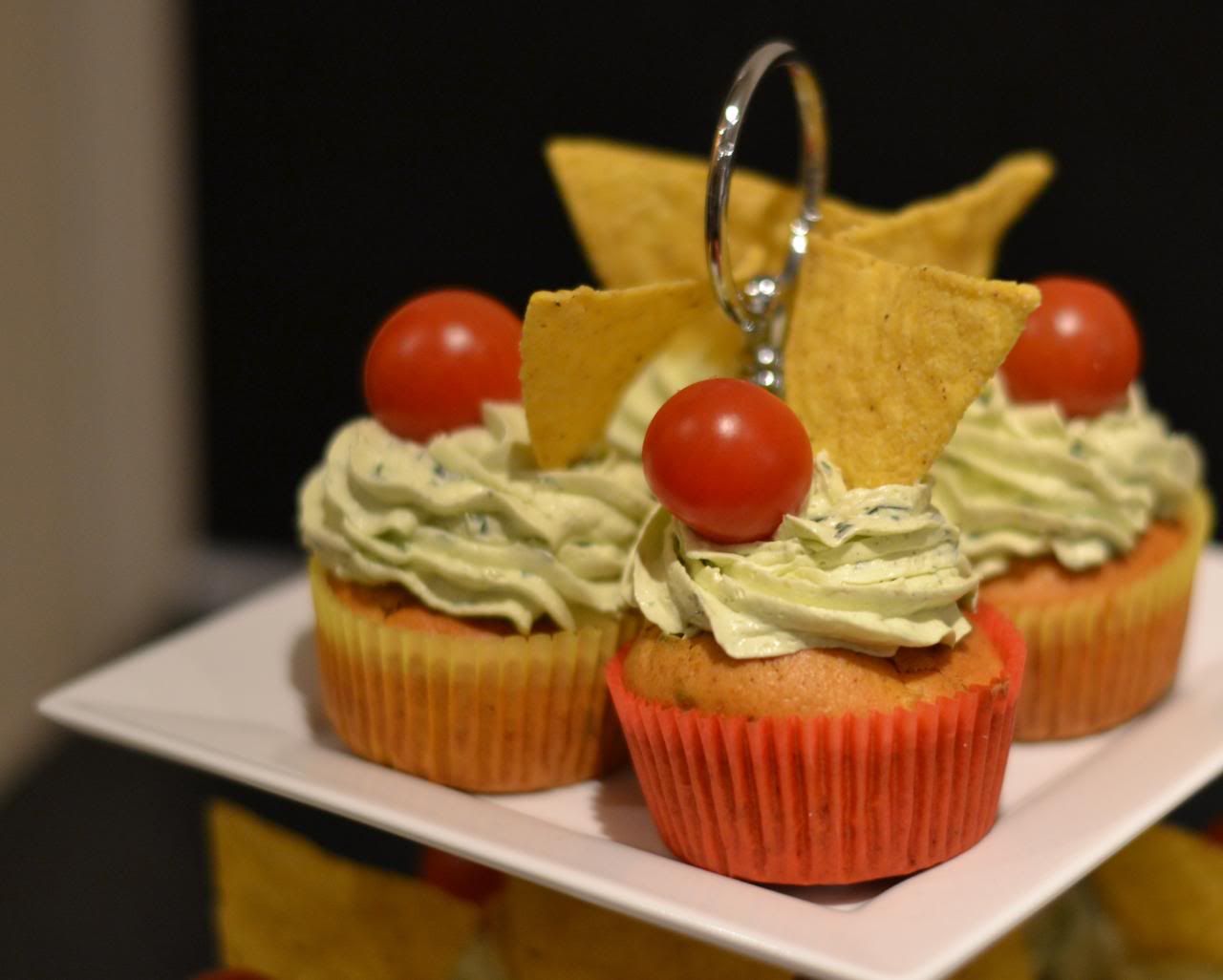 Last time I tried out
a savory cupcake recipe with spinach and goatcheese (
here
) and was pleasently surprised by the outcome of it, so much actually that I decided to try another one. This time I went for a more spicy one
with a bit of a kick
thanks to the jalapeño peppers (HOT when eating directly out of the jar, just a little warning ;) Anywayzz, I might even like this recipe better cause of the sweetness of the corn that goes so well with the hot / salty peppers,
GOOD!
What you'll need :
For the cupcakes
200 grams of flour
1 tablespoon of baking powder
50 grams sugar
1 tablespoon taco seasoning
2 eggs
180 ml broth
80 ml sunflower oil
150 grams corn kernels
2 Jalapeño Peppers
For the avocado Cream
200 gram butter
100 gram creamcheese
1 ripe avocado
1 lime
fresh coriander
Salt
freshly ground pepper
And for decorating
12 cherry tomatoes
1 bag tortilla chips (I used the plain ones, but the cheesy ones will taste great as well!)
Preheat the oven to 180 C (356 F) Sieve the flour and baking powder in to a bowl and mix in the taco seasoning and sugar. In another bowl, mix the eggs with the broth and sunflower oil. Put the mixtures together and mix with an electric mixer on a low speed till it becomes a smooth batter, then mix on high speed for about 10 seconds. Now add the corn and jalapeño's to your batter, place the paper cups in your cupcake tray and fill them up for about 3 quarters.

Bake the cupcakes in the oven for about 25 minutes until tender.

Now for the cream, mix the butter with an electric mixer until soft and add the creeme cheese. Peel and cut your avocado and mash it, then add to the mixture as well as the juice of half a lime, chopped up fresh coriander and a bit of salt and pepper.

Use a pastry bag like I did or just use a knife to apply the cream to your cupcakes.

Decorate them with a

cherry tomatoe and a tortilla chip

(snack one, two or three of them while your doing all this hard work ;) and your spicy cupcakes are

ready to eat!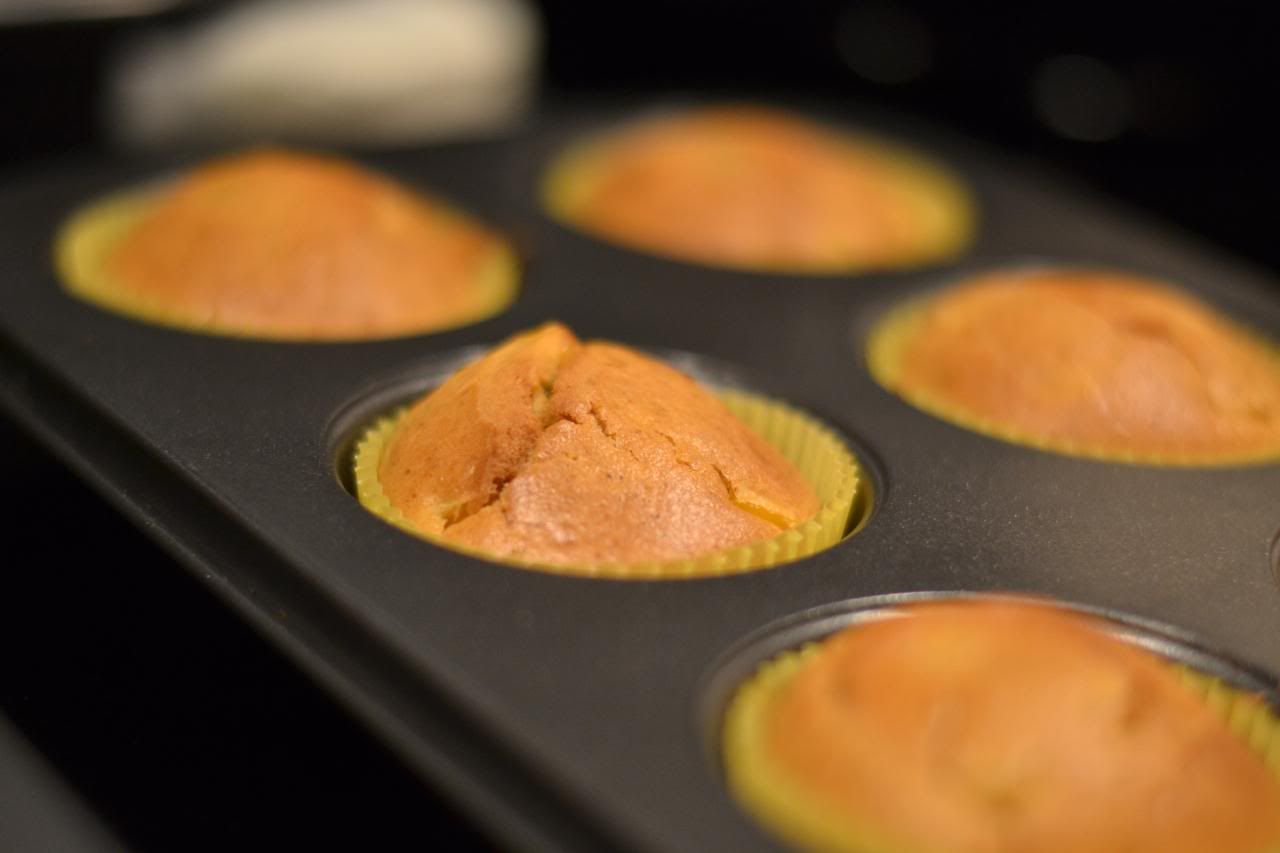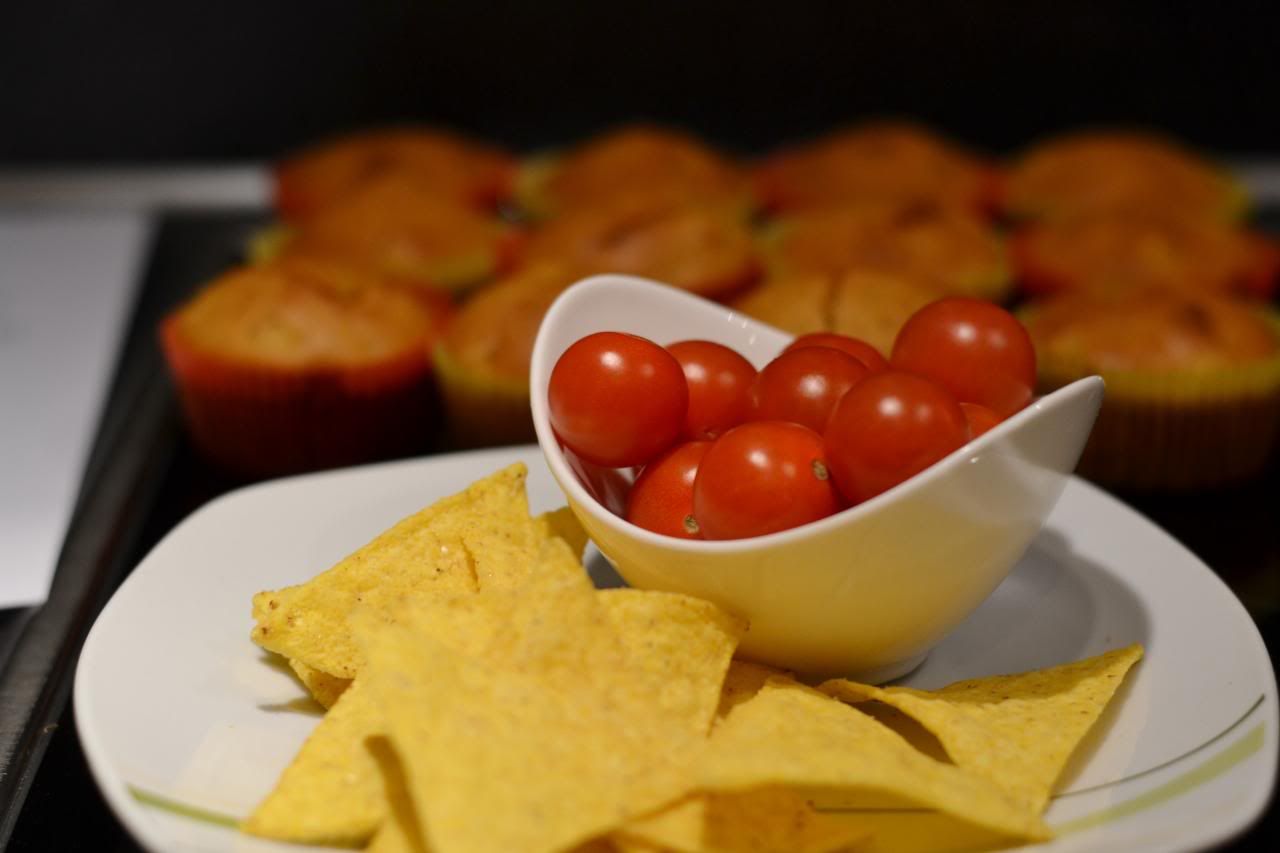 Hope you've enjoyed this recipe!