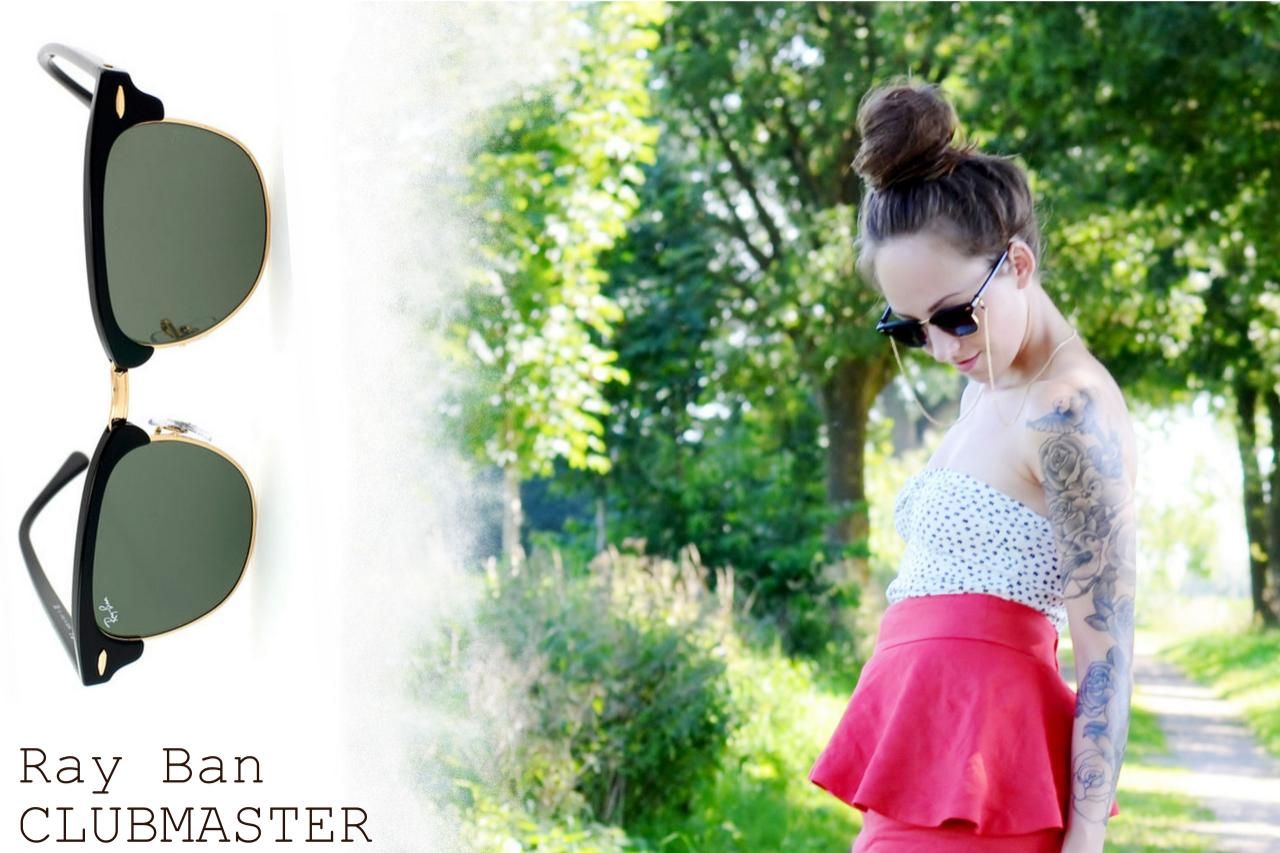 As you might have
noticed throughout the past two years there is a fair amount of
Ray Ban
going on here on the blog. I am not sure what it is, but they just seem to get it right
every time!
The first one I

bought was the

4141

, I invested a little bit more and got the polarized version (which is absolutely something I would recommend if you're planning on using it a lot for driving!) it takes away the shimmering in glass/car windows/shiny objects etc. and gives you just an overall relaxed feeling looking through them.
My second

Ray Ban is probably the best known model of them all,

the Wayfarer

. Checking out Bruno Mars sporting them e-ve-ry-where,I just had to get them ;) It's the slightly tilted frame, the oversized glasses and maybe, just maybe, it's the image of Tom Cruise in Risky Business I mean come on, that's hawt!
And my most

recent one is the Ray Ban

Clubmaster

. This is actually a model I DID NOT love at first! Felt it was too thin on the frame and had a funny little 'eyebrow-shaped' thing going on, on top of the glasses. Goes to show these are obviously the two things that attracted me to go out and buy them a couple of weeks ago (what is it with things we are averse to at first but then end up loving them in the end?)
Now it's not all
Ray Ban and no love for anything else, I gotta say about a year ago I was seriously doubting getting the
Prada
Baroque sunnies in smokey grey. They are the ones with the awesome curled legs and big round glasses (felt very Jackie O. trying them on!) More of my favourite sunwear brands that I'm currently eyeballing are
Balenciaga, Bottega Veneta, Chloe, D&G, and Tom Ford.
(all of which you can get at
Smartbuyglasses
)
Speaking of
Tom Ford, did you know they also stock an amazing collection of regular eyewear? When I'm working behind the computer, watching a movie or reading a lot, I wear glasses. At the moment I have a pair of no-brand glasses that aren't that bad but I shouldn't have tried those Tom Ford ones on cause I'm sold and am definitely thinking about getting myself some TF spectacles ;) But as far as the sun department goes, it's back to the Ray Bans being on top of my wishlist!
XXX DAPHNE