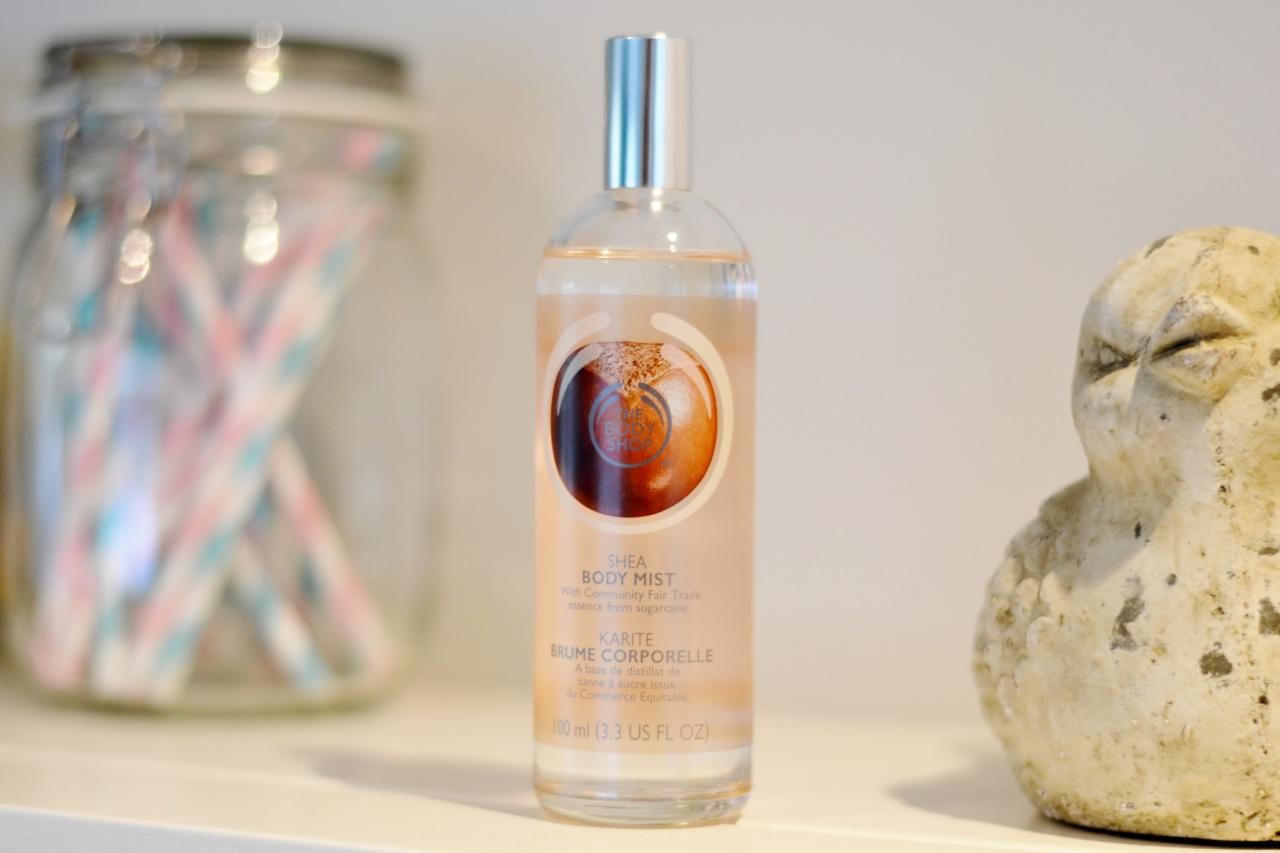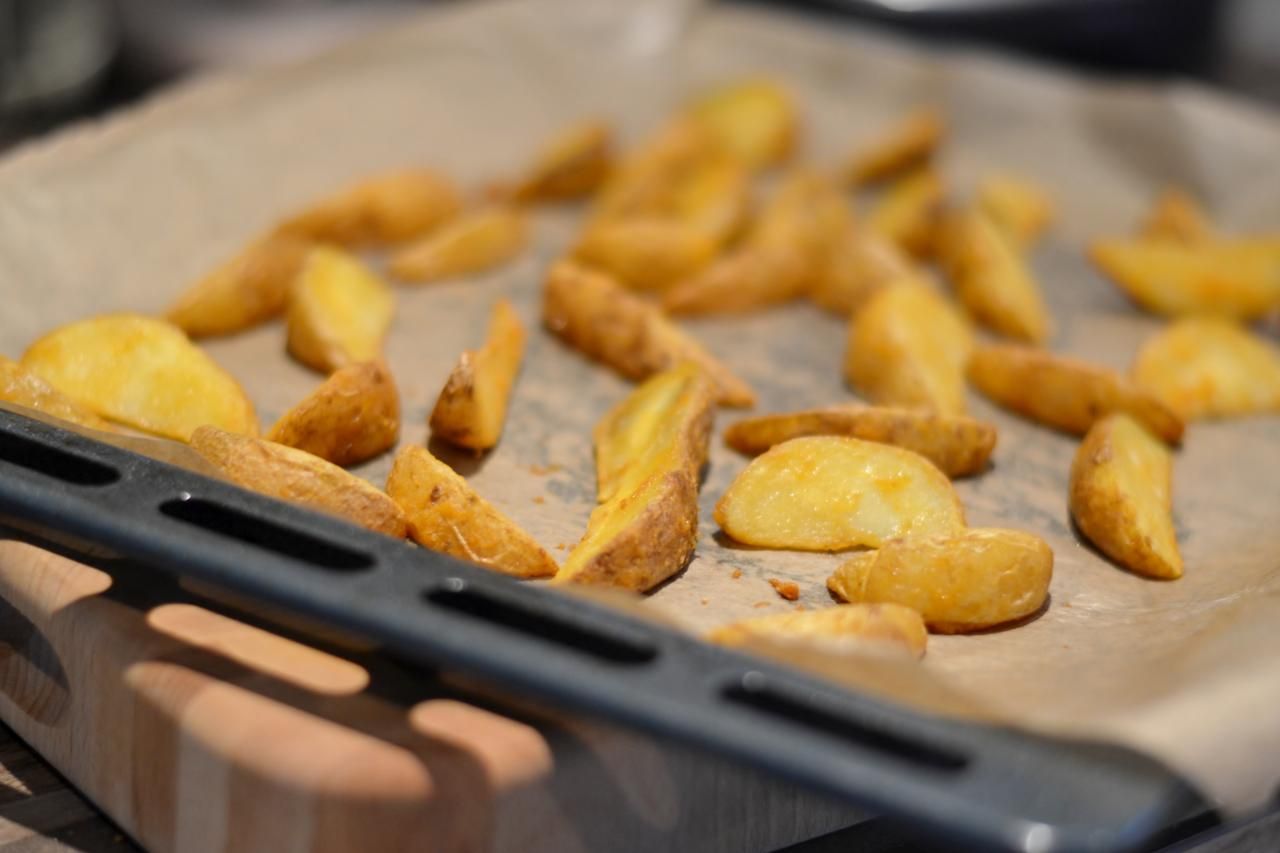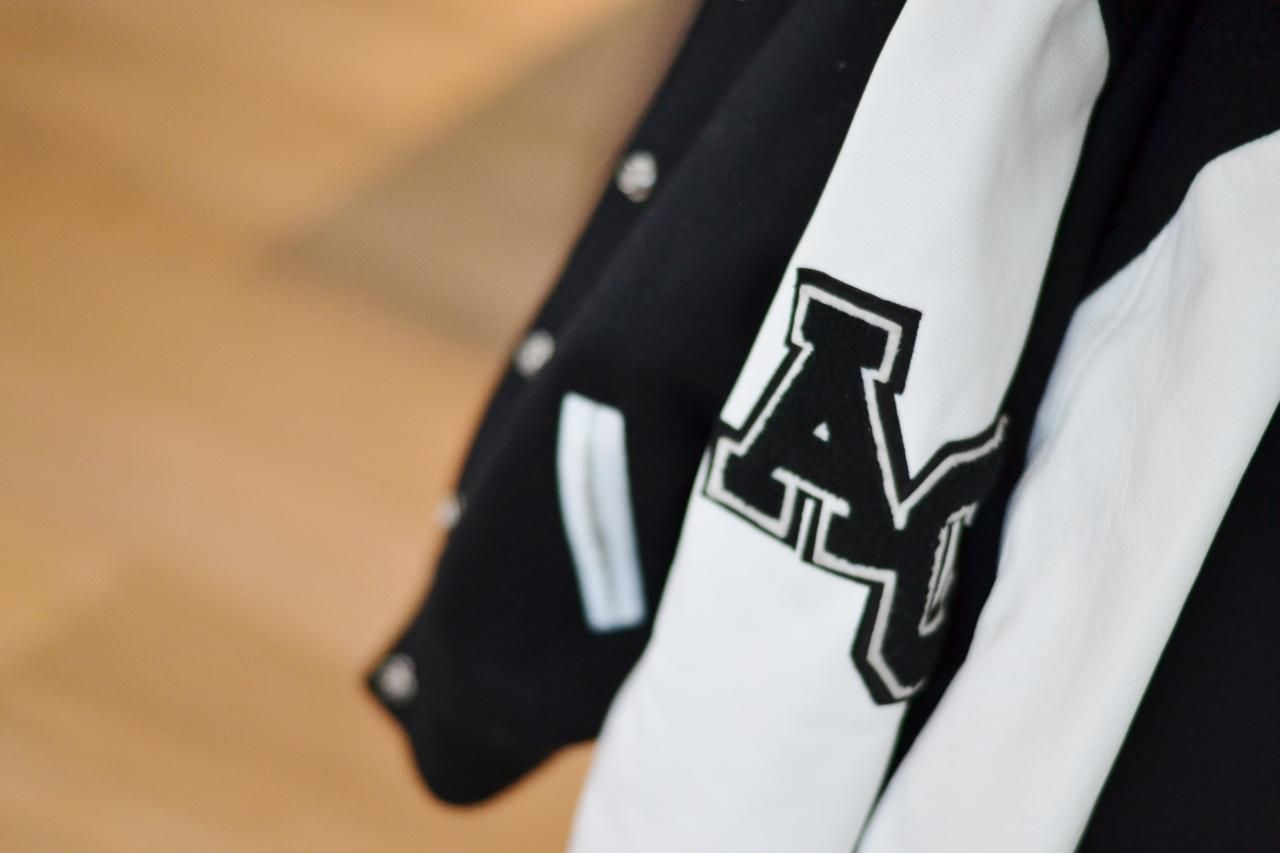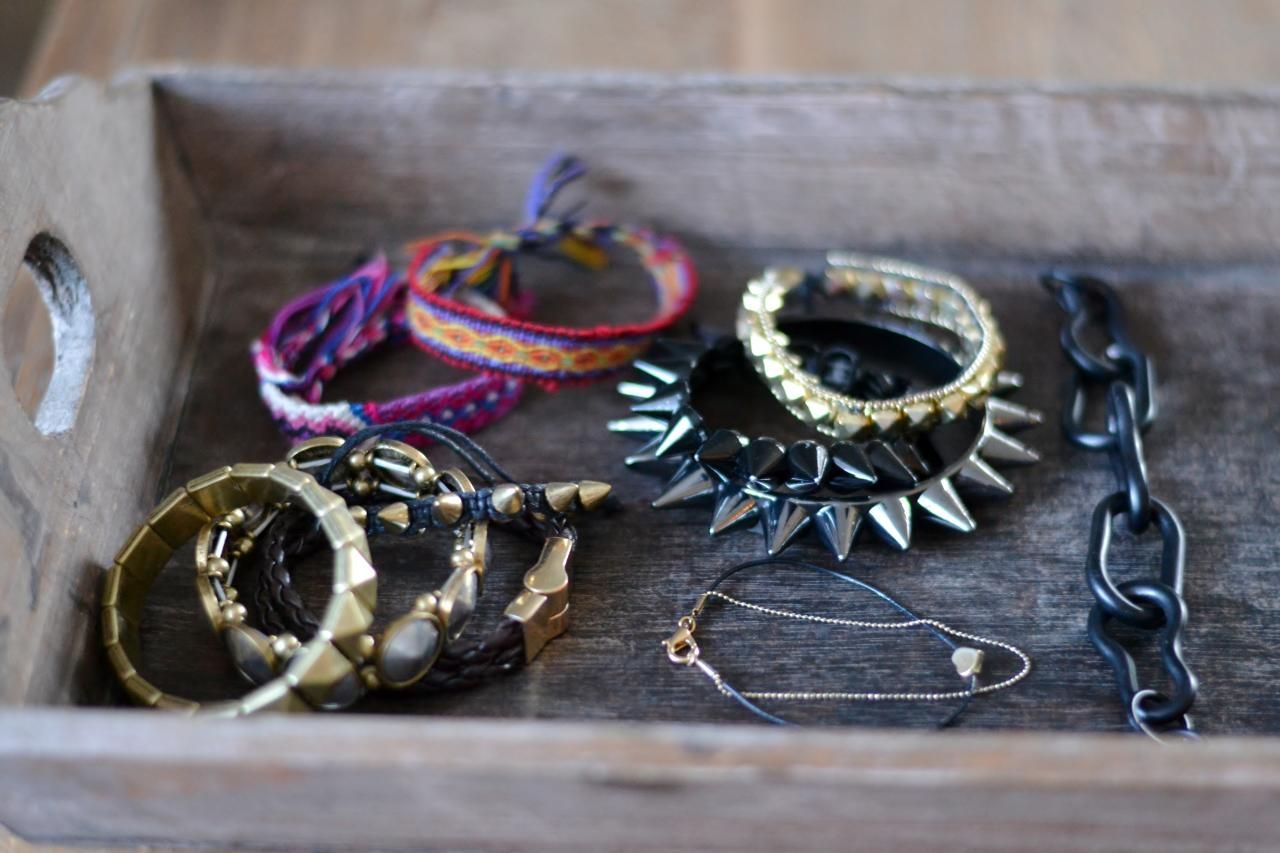 Added some (much needed !) color to my current wardrobe, all things H&M.

IN LOVE with my new body mist from the Body Shop, it's such a delicious warm summer evening type of scent mmmm... thankgod it's a body spray so I don't feel so guilty covering myself head 2 toe in this enchanting cloud of fragrance :))

Nothing like some well seasoned skin baked (or should I say oven grilled?) potatoes!

Finally got my own

baseball/varsity jacket

. I used to borrow Pieter's every once in a while (

here

) but having my own makes me actually have two right now ;)

Sunday morning brunch on a tray to take outside and have our very first brunch in the garden since they finished the paving last Saturday yaaayyy!!

Some of my favourite current arm swag, random friendship bracelets, stackable spikes from Asos, fake leather braided from H&M and tiny heart & chain bracelet from Urban Outfitters I picked up in Antwerp the last time.
Right now I'm gonna
pop in the shower and crawl in to bed for hopefully a
night of magical healing sleep
. I haven't been feeling well all day, woke up real early this morning feeling ill and I'm
getting tattooed again tomorrow
so let's hope a gooood night sleep will work miracles ;)
LOTS OF LOVE DAPHNE