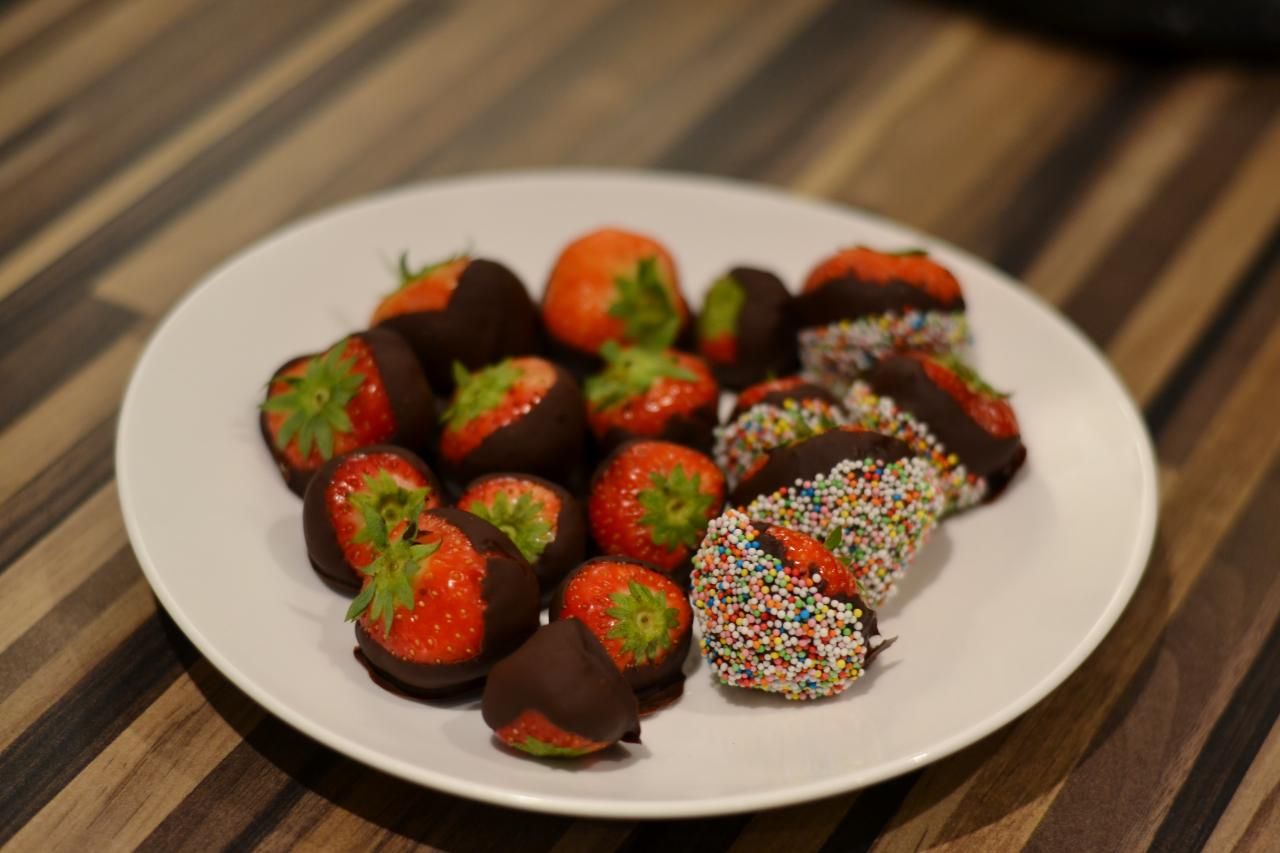 The first cold days of the season call for hot cocoa with a big dollop of whipped cream, (and some mini-marshmallows thank you ;)

New in neon bracelets for arm-swag layering.

Since we're still very busy in our garden, there is A LOT of stuff lying around like piles of wood, tools, insolation for the shed etc. But to our bunny it's just one big playground!

Trying out a new chocolate-chip-cookie recipe.

Still my favourite tea evah, fresh mint with some good honey. Mmmm.

ZoefZoef <3 nbsp="nbsp" strong="strong">3>

Last minute tv-snack idea, strawberries dipped in chocolate (and some in disco-dip for the boy, gotta keep em happy ;)

Surprisingly prrrrty undies from H&M, very happy I was able to pick them up from the store as the were almost sold out. (how awesome would these be with a low cut top next spring/summer!)

Blueberry cupcakes with fresh blueberry-butter cream frosting for an evening with friends.

An outtake from this weeks' outfitpost and as the weather forecast is right now I have a feeling I'll be wearing my knew knitted hat a lot from now on cause it's gonna be COLLLLLD!!
Hope you've enjoyed this weeks' diary post!
LOTS OF LOVE,
DAPHNE