Latenight walk in some verrrry collld weather!

The boys playing their games while me &

Lianne

made cupcakes, the perfect way to double date ;)

First time EVER experience with Domino's pizza and we LOVED IT!

Yup, that was a very sharp knife on our kitchen machine.

Which also meant showering with a glove on for the next couple of days so the bandage didn't get wet.

Okay so I knew I ordered much, but didn't expect the package to be this huge ;)
Annnd back to snowing again.

Family snap.

Our very relaxed and no-shoes valentines day date.

So familiar to see Pieter all covered in cement dust again. (one of our best friends always jokes around saying ahhh, now I recognise him again ;)

Snow one day and coming downstairs to a bunch of sunshine the next. Hello March!

Having a very hot cup of tea at a friends house.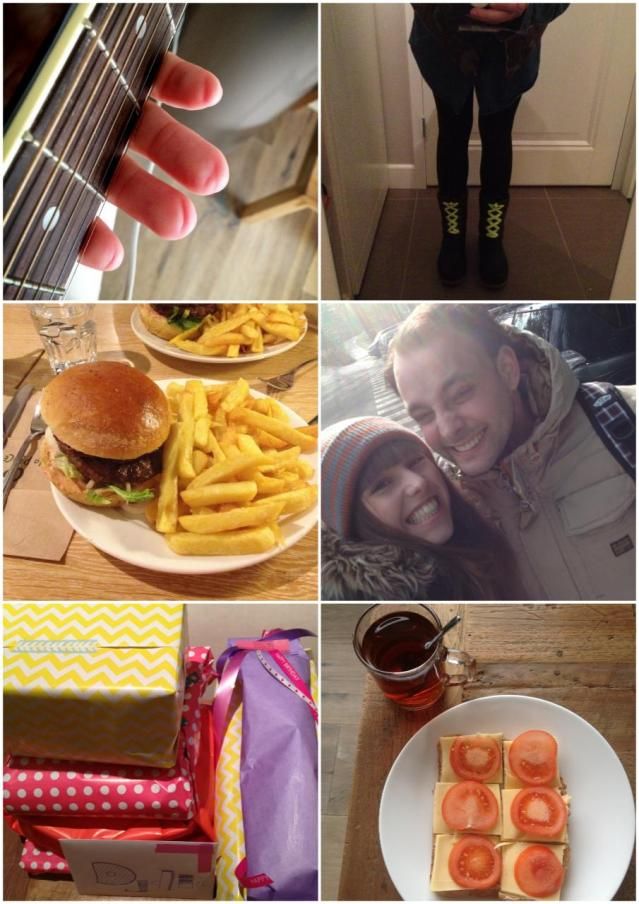 Trying to learn how to play the guitar but stopped after 1,5 hours, my fingers hurt like a *%&# haha.

Bought some snowboots with kick-ass neon yellow laces just to find out they DO NOT keep your feet warm, hmmh... might invest in Sorel boots any time soon.

Burger & fries, amen.

Saying cheeeese on our date to the zoo.

Wrapping presents and getting ready for my sweet cousins' birthday, it was so much fun!

My favourite lunch on a day doing some stuff at home and cuddling with bunny :)
LOTS OF LOVE, DAPHNE