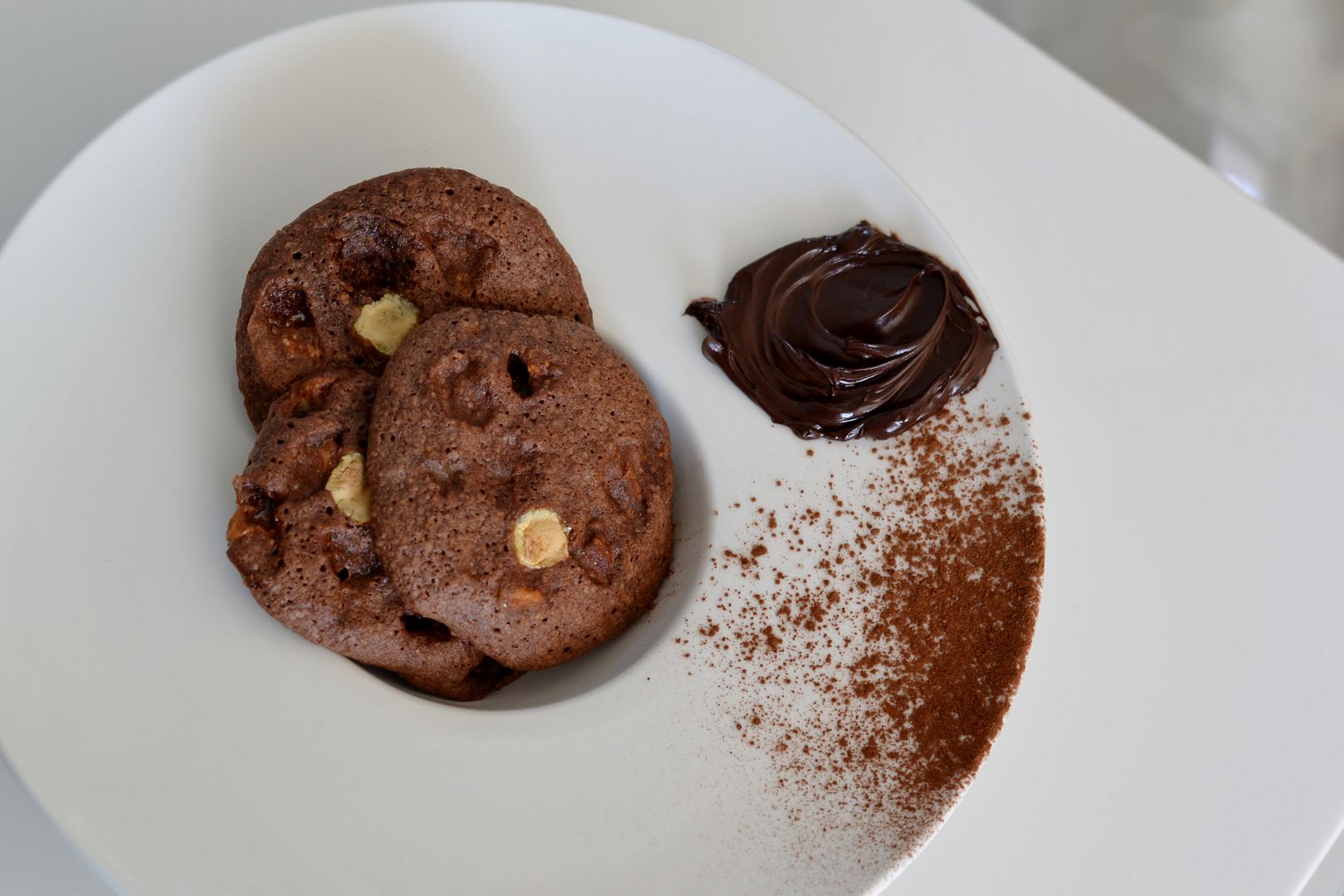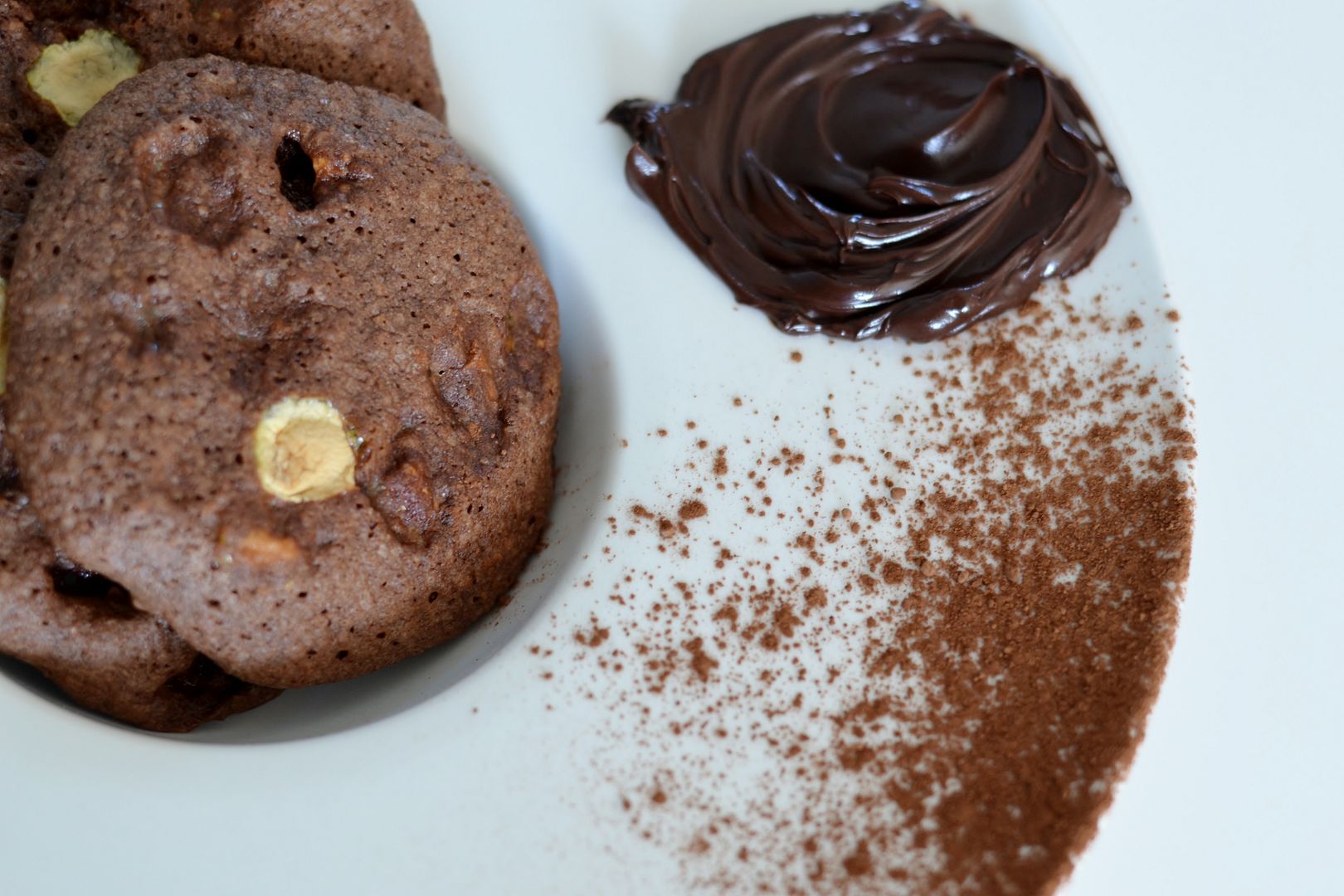 This is the second variation for my 1 dough 3 cookies experiment
(
see the first one here!
) and maybe this was
my favourite one out of the three
, although it is verrrry hard to choose a favourite from 3 almost equally delicious cookies!
How to use 1 dough for 3 different types of cookies :
Make the dough according to the

recipe right here

without adding chocolate chips.

Divide the dough in to 3 equal parts and put them all in to seperate bowls. Now take one part for the next steps.

Add 2 heaped tablespoons of chocolate spread, 1 tablespoon of cocoa powder and 1 tablespoon of sugar to the dough. Mix it again until it becomes a nice rich dark chocolatey' color :)
Now take about a handful of mini-marshmallows (or chopped up regular ones) and stir them in to your dough.

Drop little 'balls' on to a baking-sheet and bake them for about 8 to 10 minutes in a 180c preheated oven.
There is still one recipe left so keep checking out the blog for one more!
LOTS OF LOVE, DAPHNE