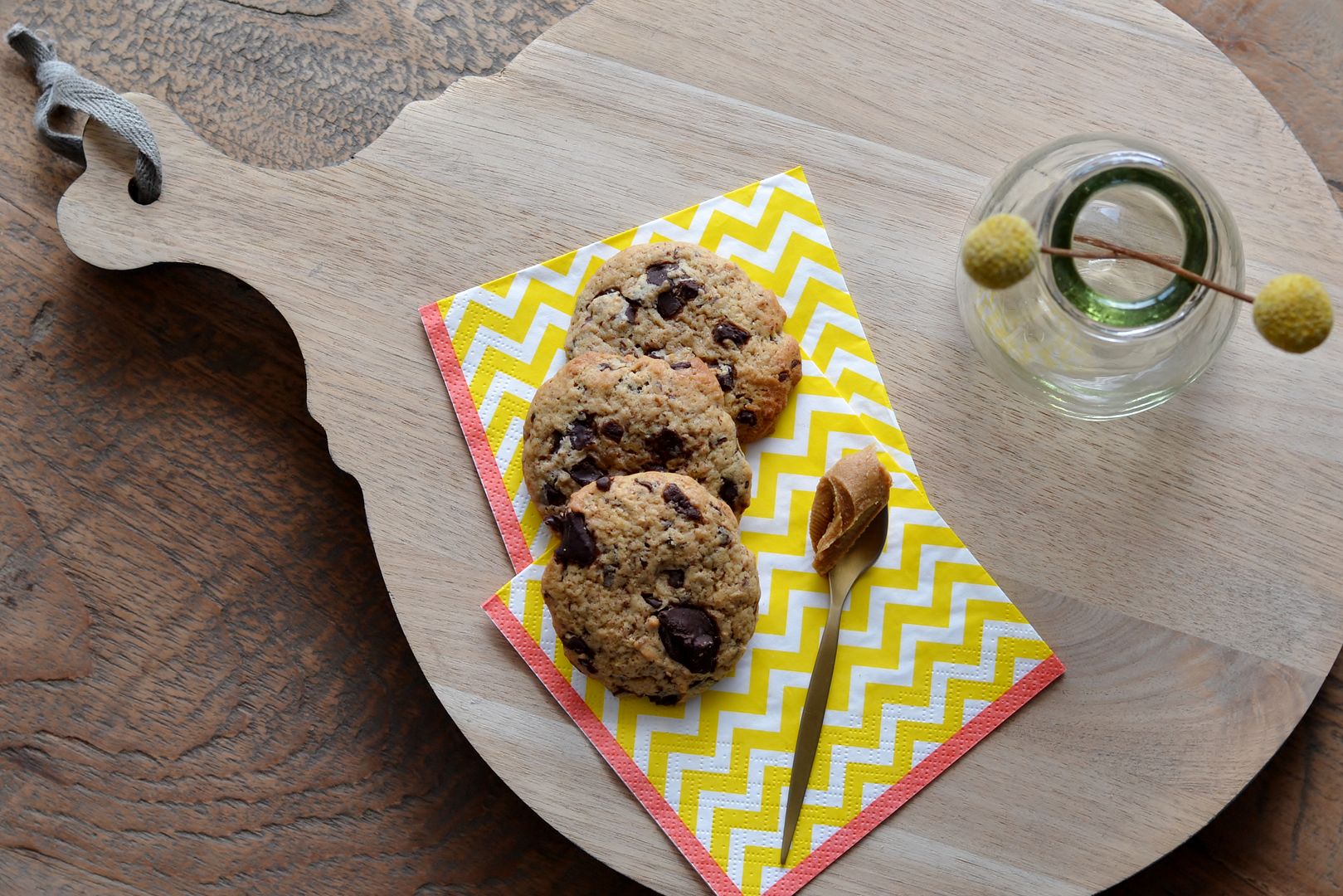 Just like many, many.. MANY afternoons
of me baking, this one also started with
my go-to cookie recipe from Martha Stewart (
here
)
. And even though I really love a huge batch of chocolate chip cookies, sometimes I feel like changing things up a bit so here's what I did :
How to use 1 dough for 3 different types of cookies :
Make the dough according to the

recipe right here

without adding chocolate chips.

Divide the dough in to 3 equal parts and put them all in to seperate bowls. Now take one part for the next steps.

For these creamy, rich and nutty peanutbutter dark chocolate cookies I added 2 tablespoons of crunchy peanutbutter and 120 grams of roughly chopped dark chocolate.

Stir these little treats in to your dough, drop little 'balls' on to a baking-sheet and bake them for about 8 to 10 minutes in a 180c preheated oven.
This is just the first out of three variations
to change up your cookie making routine without having to make a different dough every time, or having to buy loads of ingredients!
Keep an eye on this blog, I'll be posting the other 2 recipes later this week :)
LOTS OF LOVE, DAPHNE