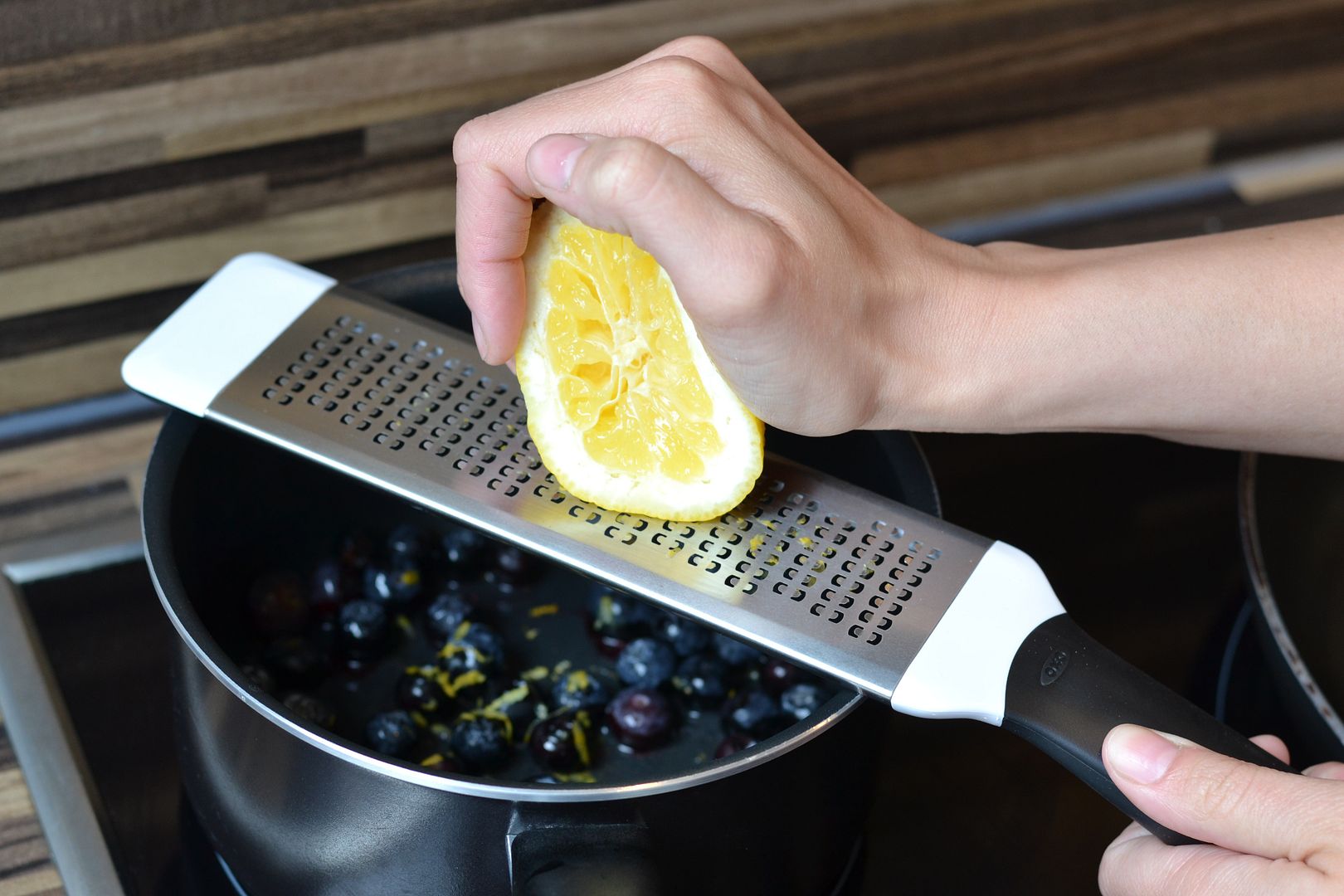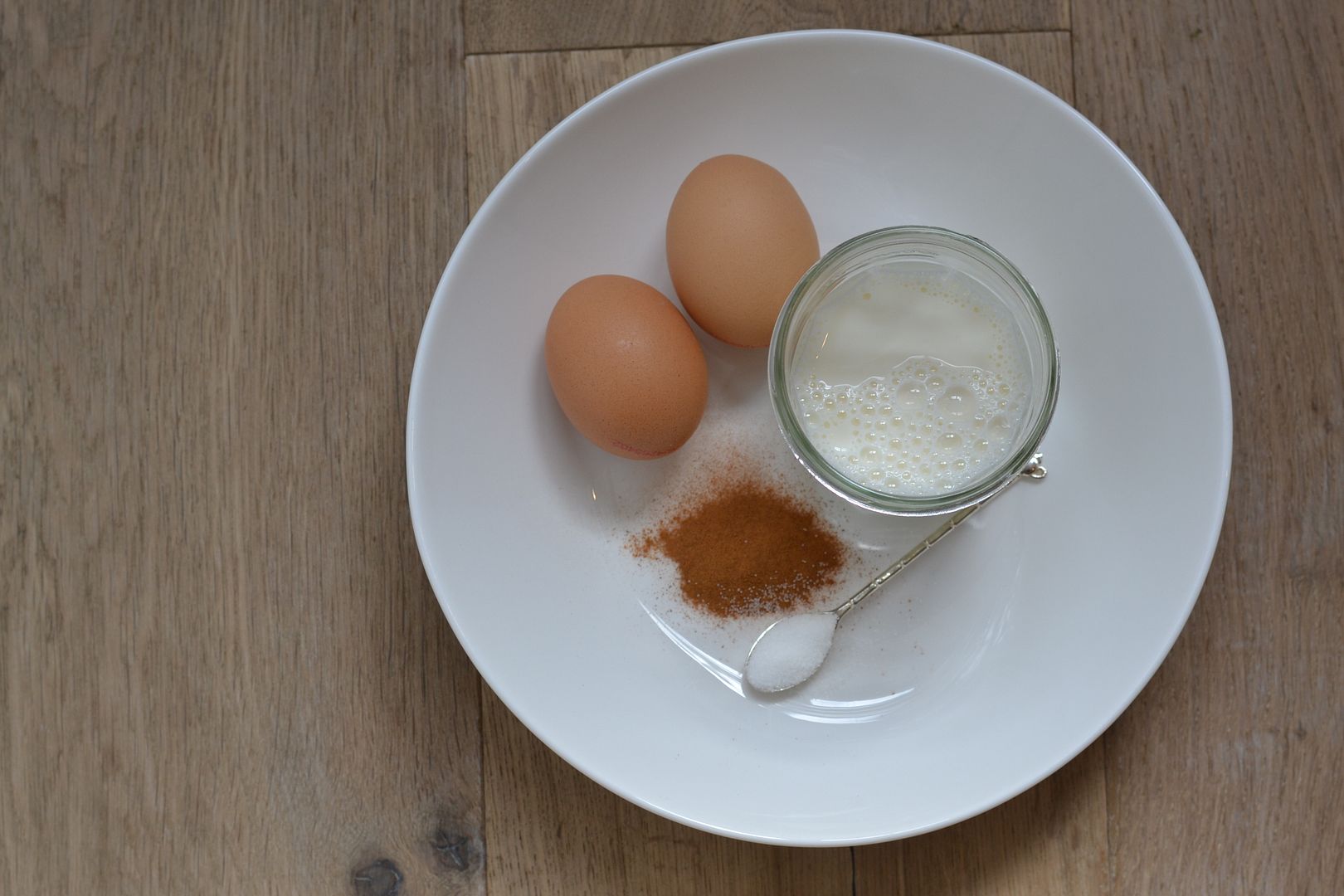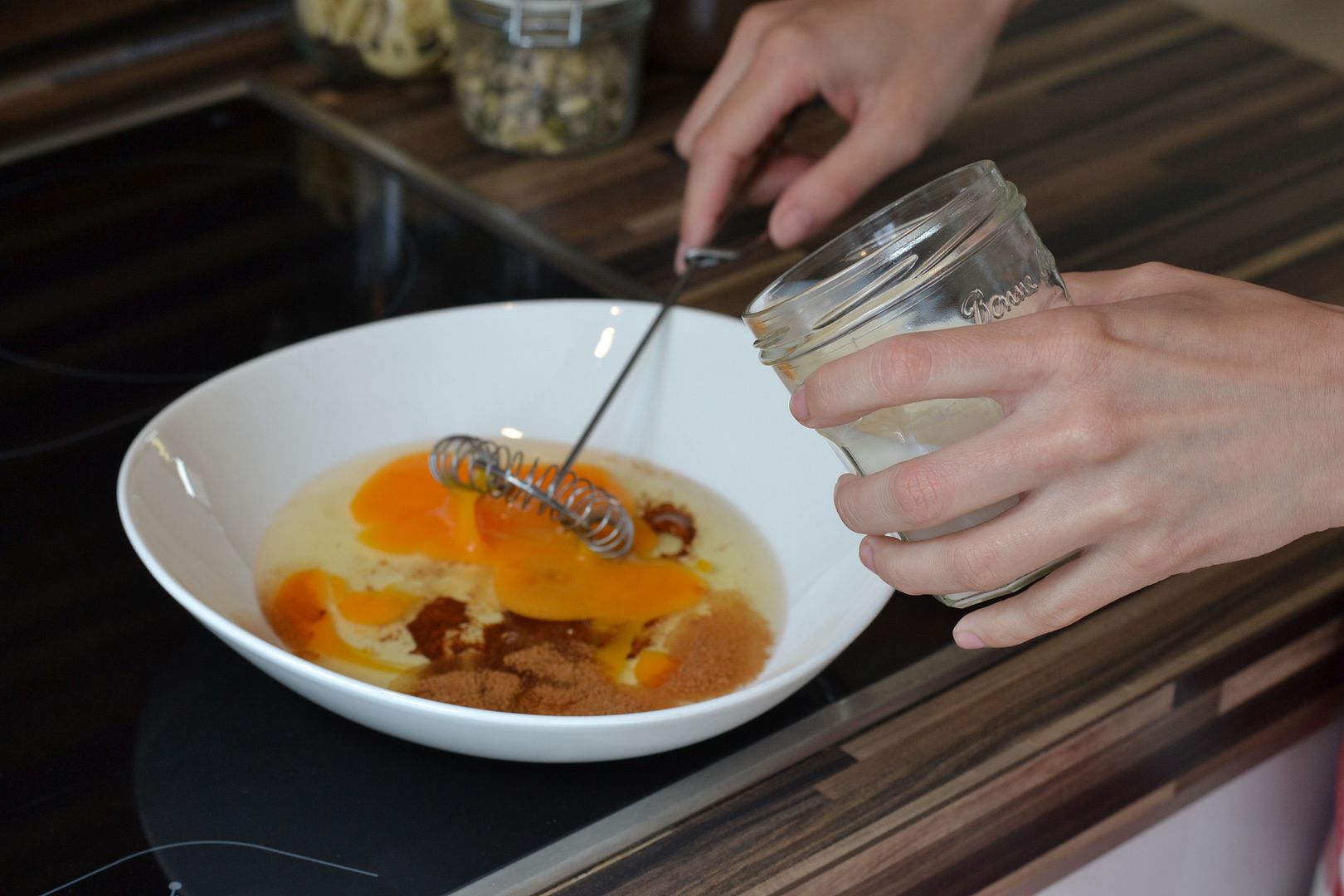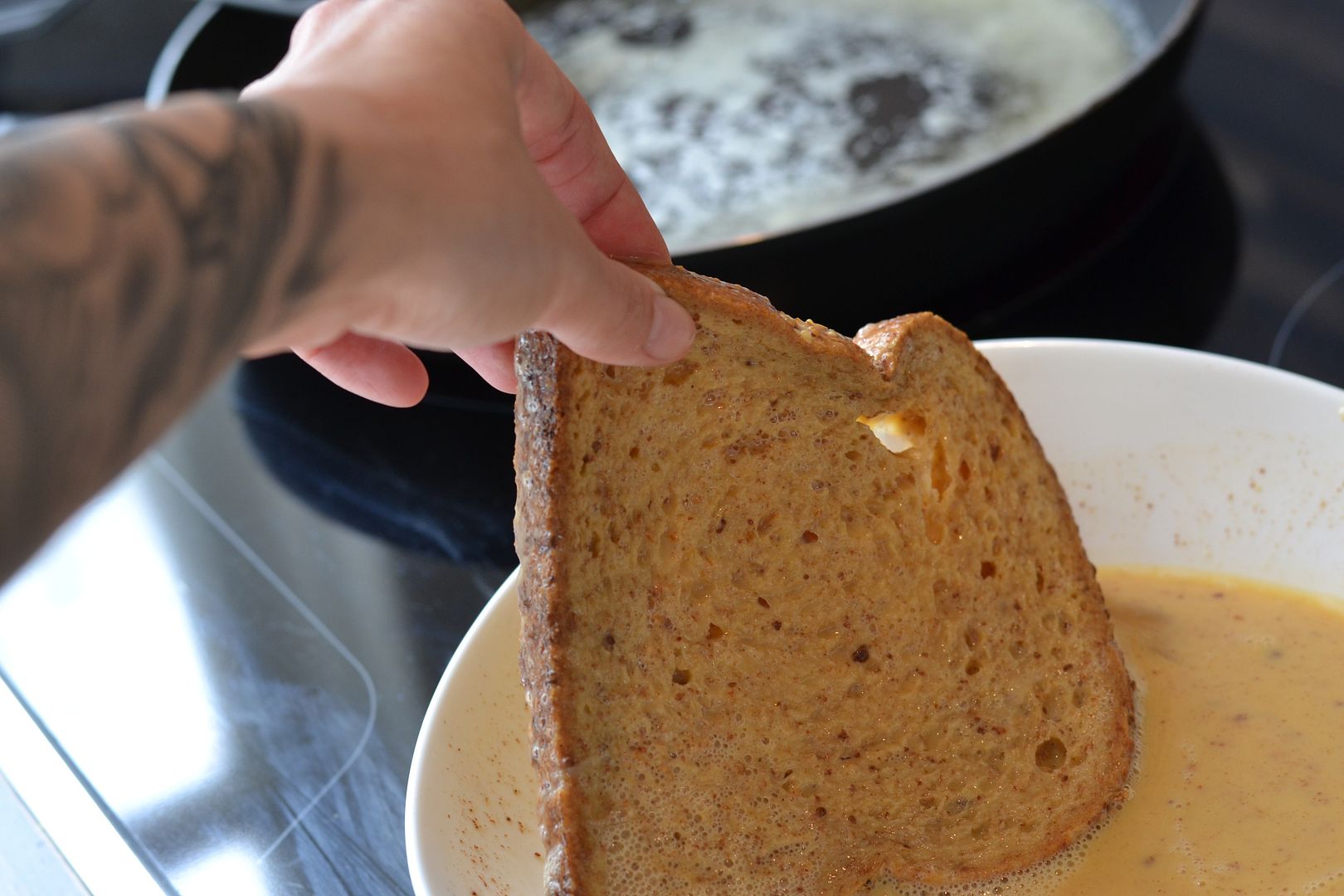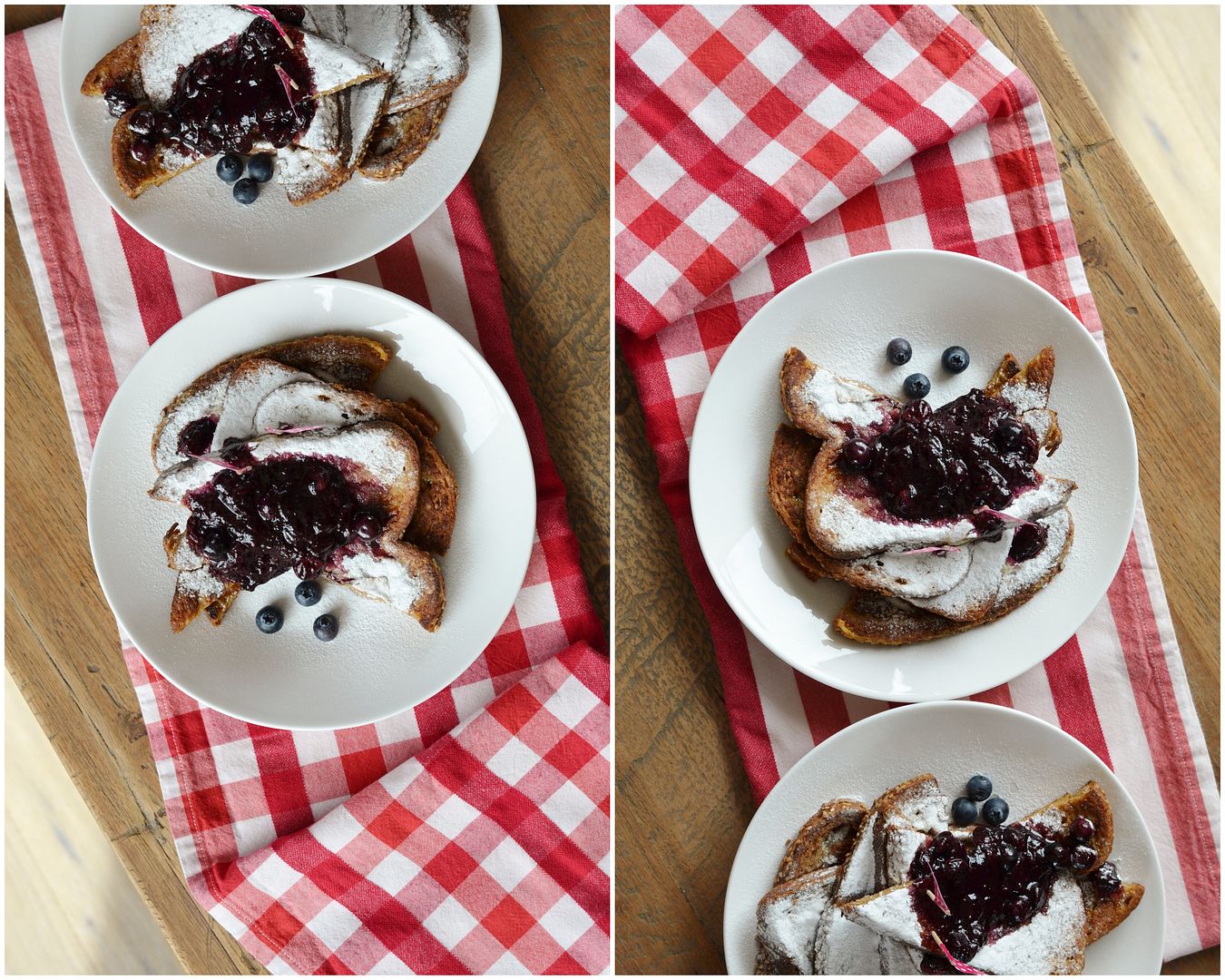 This is just the perfect Sunday morning breakfast..
or Saturday afternoon lunch.. or maybe a Wednesday pick-me-up.. you'll get what I'm saying ;) It's ready to eat in minutes and to me
there's nothing like warm fresh fruit over some warm crunchy baked toast,
mmm...
What you'll need (2 servings) :
4 slices of bread, white or wholegrain
3 eggs
a big handfull of fresh blueberries
half a lemon
splash of milk
some sugar (granulated + icing for dusting)
a bit of cinnamon
some butter for the pan
How to get this on your plate :
Mix together the eggs with the milk, sugar and cinnamon. Heat up a frying pan (medium to high heat, but not too high) and add some butter to the pan.

Wash the blueberries and warm them in a saucepan over a medium heat, add the juice and zest of half a lemon and let simmer till it becomes a sauce. Add sugar to your taste.

Meanwhile, dip your bread through the egg-mixture and bake in the frying pan till golden on both sides.

Now put your crunchy french toast on a plate, dust over some icing sugar and top it off with the delicious fruity blueberries. Enjoy!!
Have you ever tried french toast before?