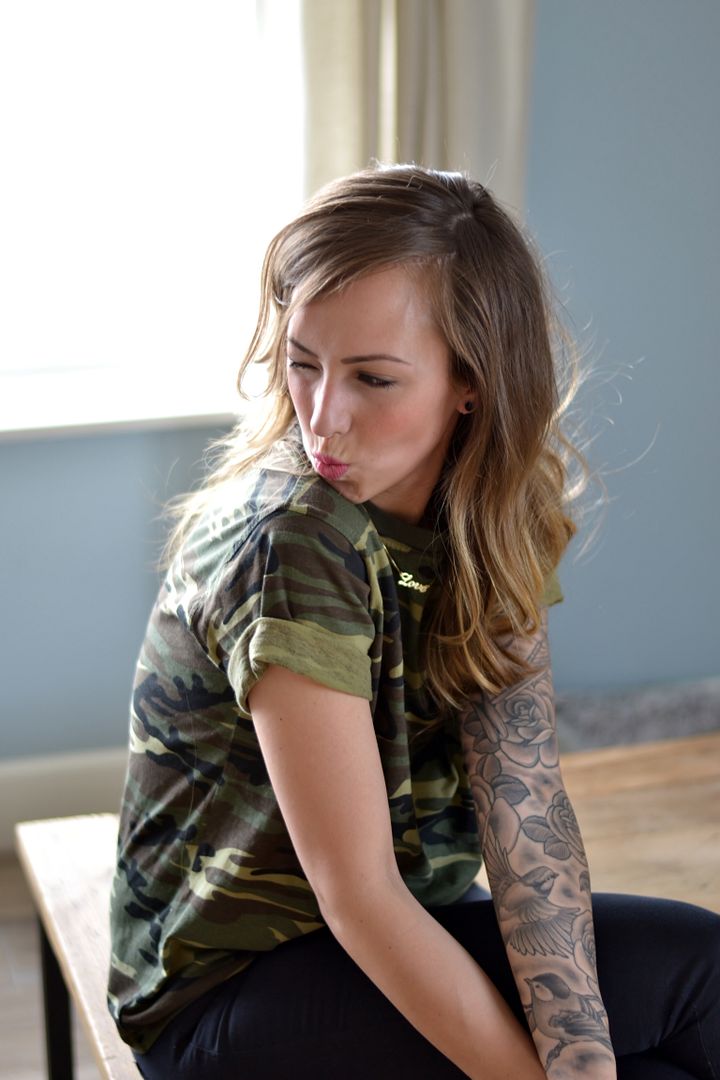 Heeeyyyyy! What have you guys been up to this weekend?
Over here it was the most awful, grey and non-motivating weather you can think of
(so much for my tanning schedule..)
Luckily I had an appointment at the hairdressers so that took care of at least 3 hours of Saturdays rainy afternoon.
Just sipping on mint-tea, skipping through Vogue's pages and feeling scared/excited about what I'll look like after everything's done.
What is it with us girls and our love/hate affairs with getting our hair done?
Okay, so about the hair..
It's nothing major or a drastic, but I got some layers and
wanted to lighten up some of lower parts without having an ombre or dip-dye like I had before
(
here
,
here
&
here
)
and I'm veeeery happy with the result! Will show you guys some better pictures later on, but for now here's one with me
trying to smile in a normal way, awwkward (!) and a weird-face-one just so you know it's still me ;)
LET'S GET THIS WEEK STARTED, HAPPY MONDAY BABES!
LOTS OF LOVE, DAPHNE