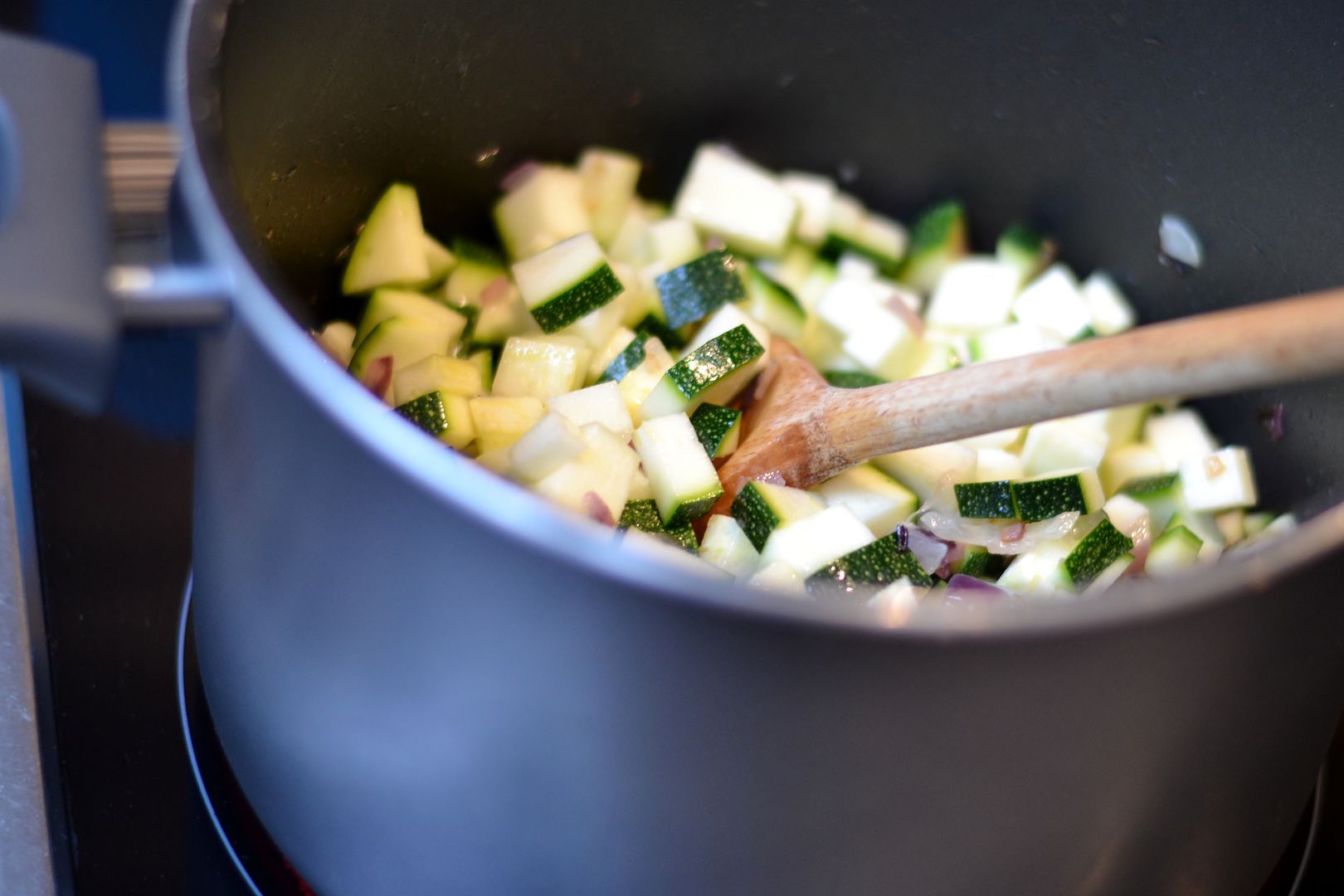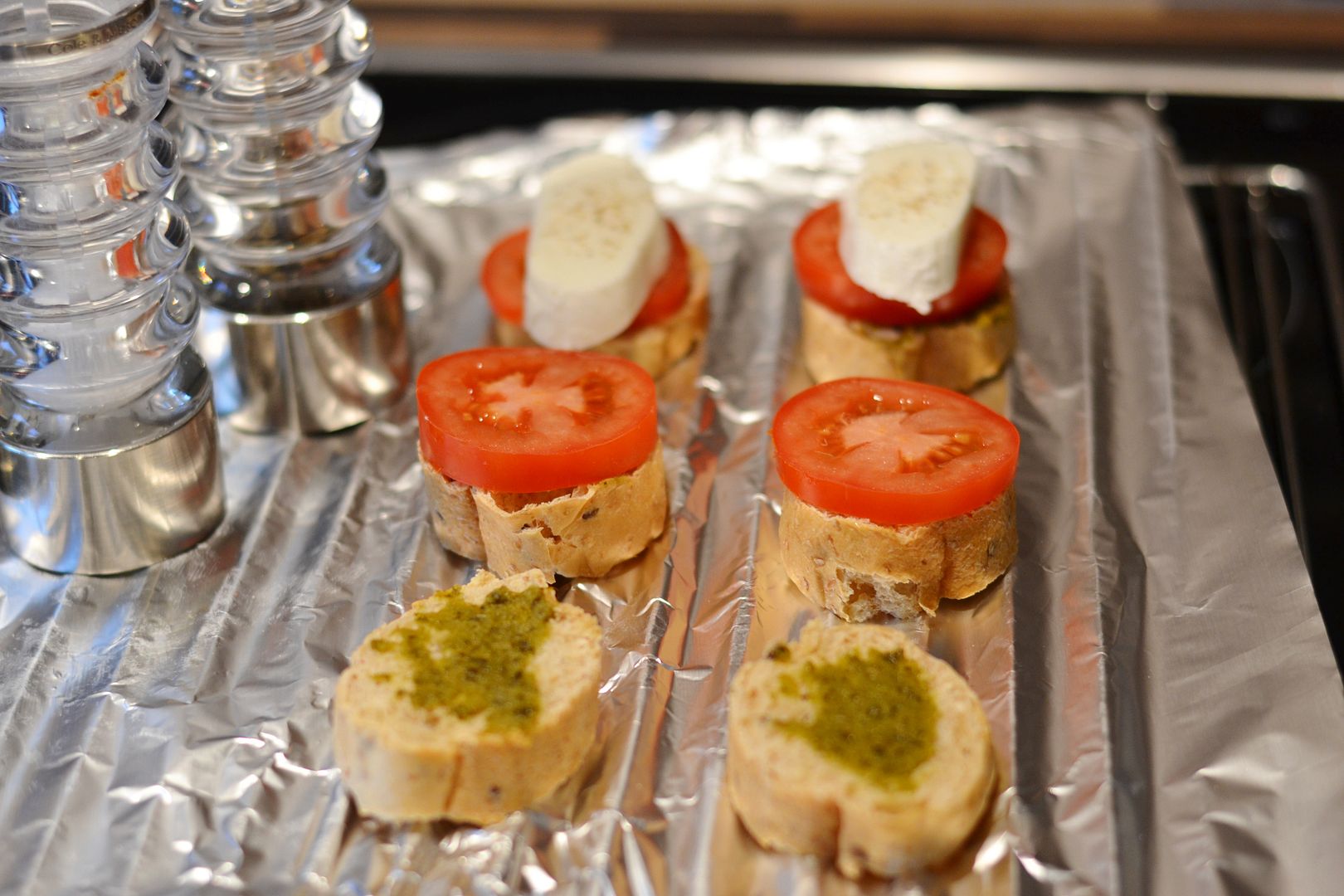 I know how you feel..,
It's Monday you don't feel like standing in the kitchen for a long time
(let's face it, there are comedy shows to be seen on tv during dinner time ;)
but you do want something healthy and nutricious to sit down with.
Homemade soup is THE way to do it!
Here's what you'll need (2 people):
For the soup
1 zucchini
2 onions ( I used 1 red + 1 white)
1 garlic clove
1 liter of vegetable stock ( I made mine using a cube)
salt & pepper
For the crostini's
1 french baguette (6 slices for the crostini's, eat the rest with some pesto butter and dip it in the soup mmm..)
1 tomatoe
green pesto
mozzarella
salt, pepper & some dark brown sugar
How is this done? :
Take the zucchini, onions & garlic clove and chop them till fine. Don't mind if it's not pretty, you're gonna blend the whole thing later on so no sweat! Heat some oil in a pan and cook them on a medium heat for about 5 minutes. Now add your stock and close the lid.
While your soup is slowly becoming awesome, yes it will :) Take 6 slices of your baguette and put them on an oven rack. Smear a bit of pesto on the top side, put on a slice of tomatoe and top it off with some mozzarella. Season with salt, pepper & a bit of dark brown sugar. Place it in a hot oven for about 5 minutes or till the mozzarella starts to melt.
Now use this time to take your soup off the heat and blend it to become a smooth and silky deliciousness. (you can use a food processor, stand blender or immersion blender, whatever you like) Put it back on a low heat and season it with some salt & pepper and maybe add some water if you want it to be less thick.
Take your crostini's out of the oven and serve directly with a nice bowl of soup, the rest of the baguette and some herbed or pesto butter. Bon appétit!
PS.

I was so excited since it was my first ever go at making homemade soup and if I'd known it was this quick and easy I would have done it many, MANY times before.

Let me know if you've had any experiences with homemade soup!