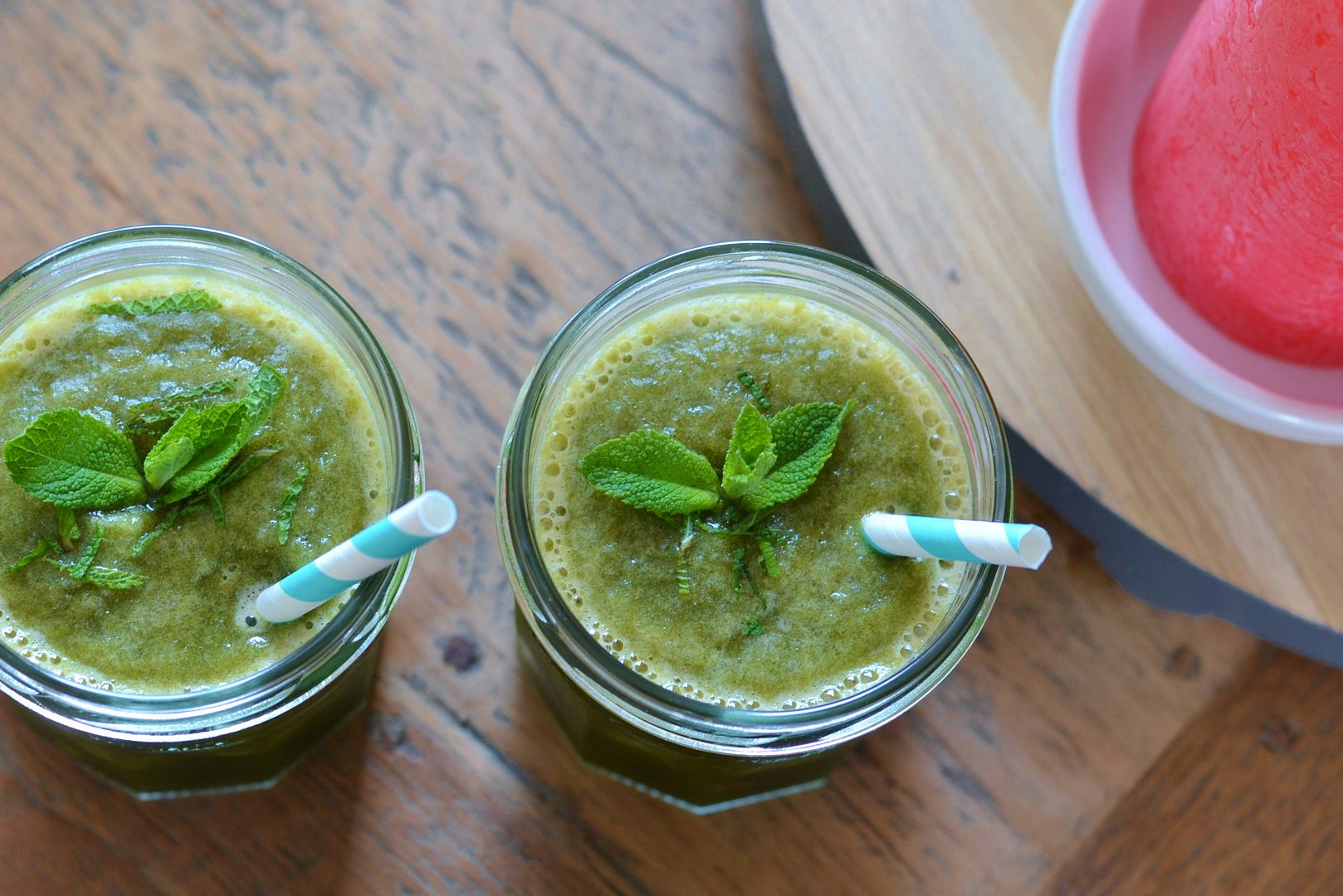 Just had to put this up before resting my head on my fluffy pillow and calling it a night.
After being curious but also a bit hesitant about this 'green juice' hype that's been going on, you could already see on
instagram
, I finally gave it a go.
WHAT YOU NEED? (for 2 large or 4 small glasses)
200 grams watermelon cut in to chunks
2 handfuls of spinach
as many icecubes as you like, till it has the thickness you like
a bit of fresh mint
tablespoon of honey
WHAT DO YOU DO?
Put the watermelon, spinach and mint in the blender and add the icecubes as you go along.
add the honey to your taste and enjoyyyy your green juice!
Yes, it is that easy haha :)
It is super delicious and refreshing and DOES NOT taste the way it looks, even the boy liked it. a lot.
SWEET DREAMS FOR NOW,
LOTS OF LOVE DAPHNE