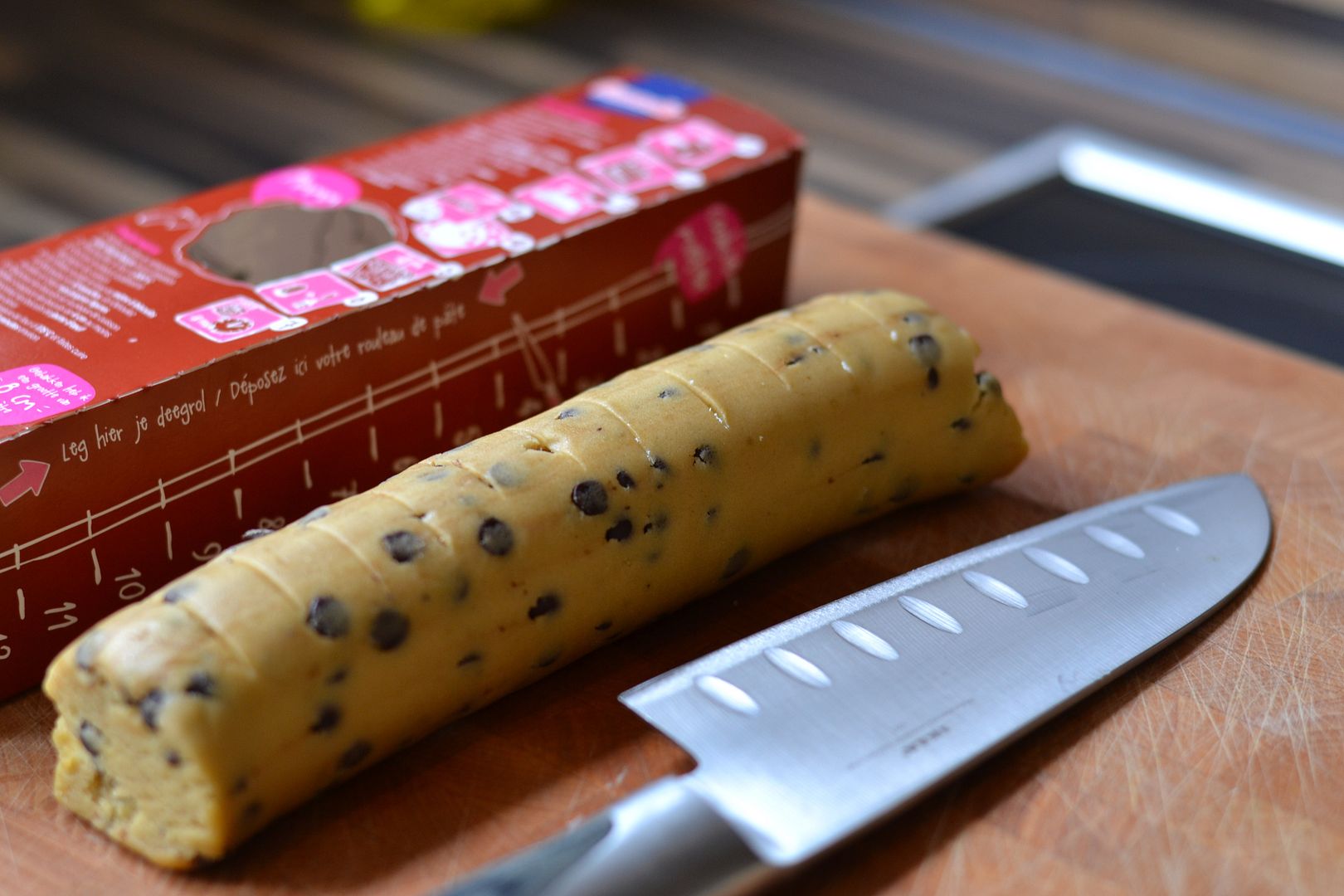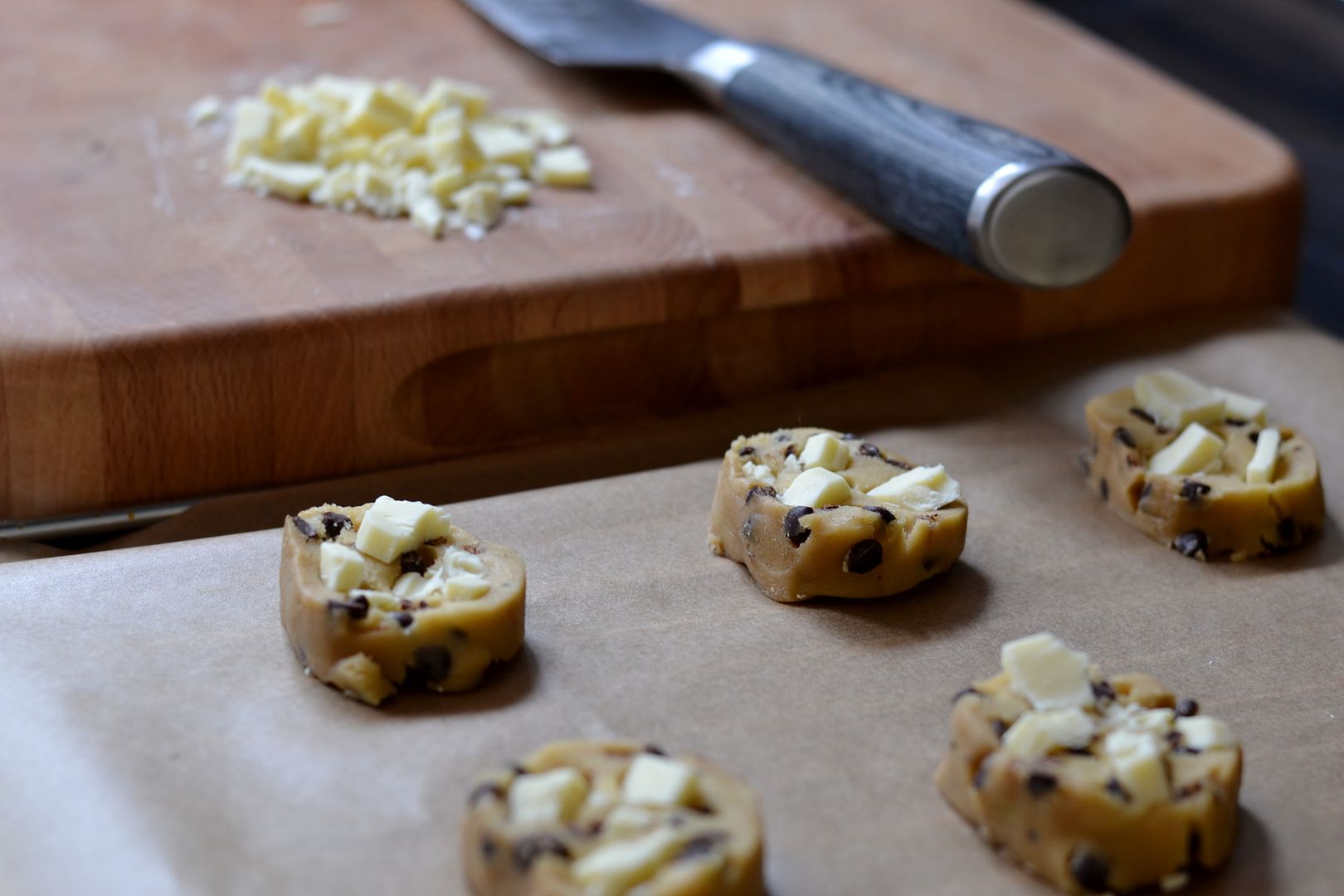 Okay, so I sort of grew up with the Danerolles croissants
and if there was a special occasion
(easter, birthdays, they were on sale at the grocery store ;)
my mum got up early and made us all a nice big breakfast including the tinned croissants, filling up the whole house with the smell of a fresh bakery mmm..
As you can imagine, stumbling upon their cookie-dough in the store the other day (I'm such a sucker for new things! Who's with me?) I just had to try it out for myself! The first batch I baked was gone so quickly I bought another pack just to show you guys! And o well, no punishment in eating this batch as well haha.
I didn't brush the cookies with egg before going in the oven 'cause they go all golden on their own.

And I added some chopped up white chocolate, but apart from that I followed the exact steps on the packaging and they. are. so. damn. tasty! Buttery, crispy but still chewy in the middle. A big fat yes for their cookie-dough and adding 1 more delicious smell to memorise :)
Easy to make:
YES! All the hard work has been done for you, it's just baking & eating :)
Takes a lot of time:
No not at all, there's only a half hour waiting after you've taken them out of the fridge.
Flavour:
Crisp, buttery and chewy. A lot of things that are good in a cookie!
Purchase again:
I would and I have! Definitely handy to have at home for impromptu baking.
Have you tried this one (or the plain one) out yet?