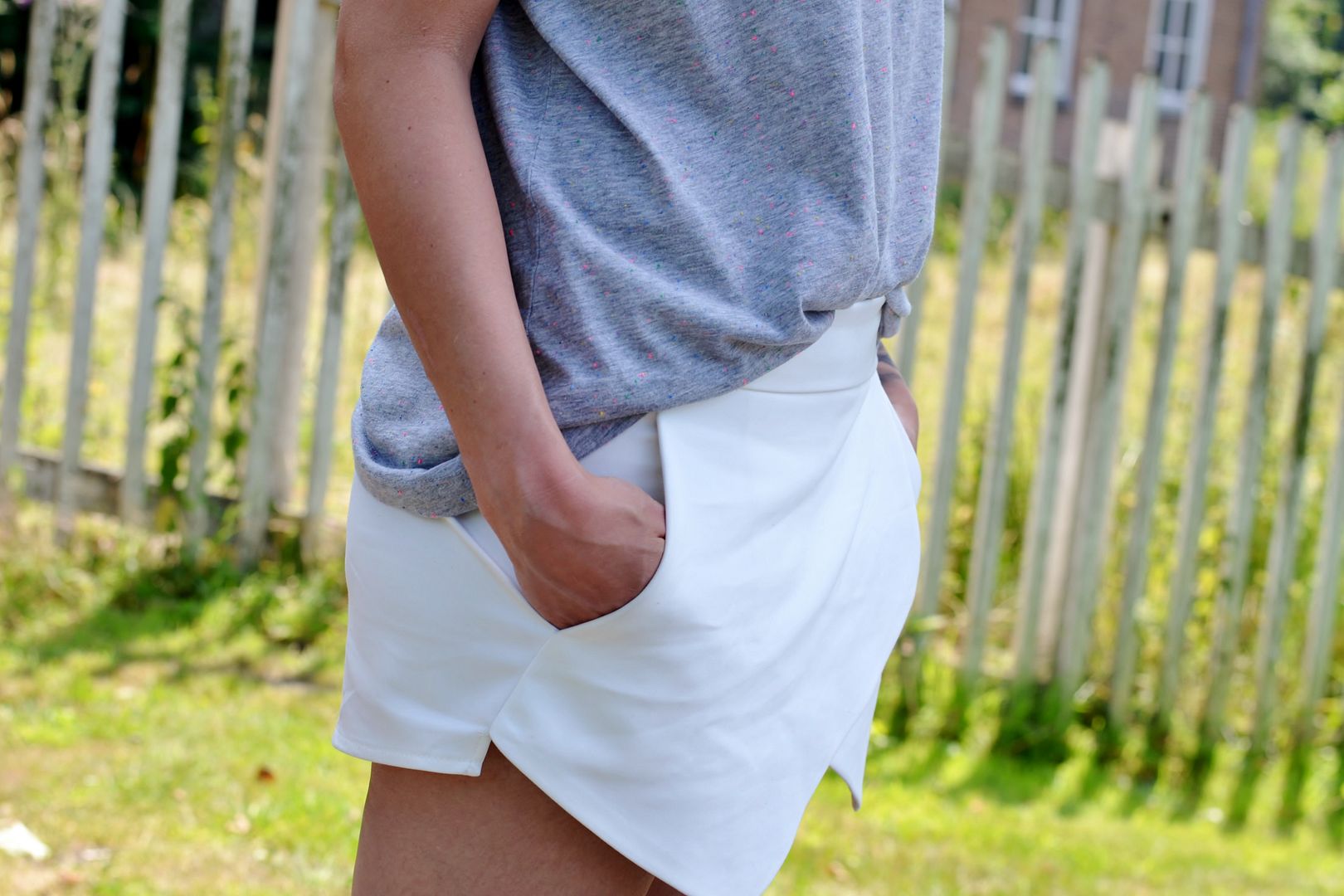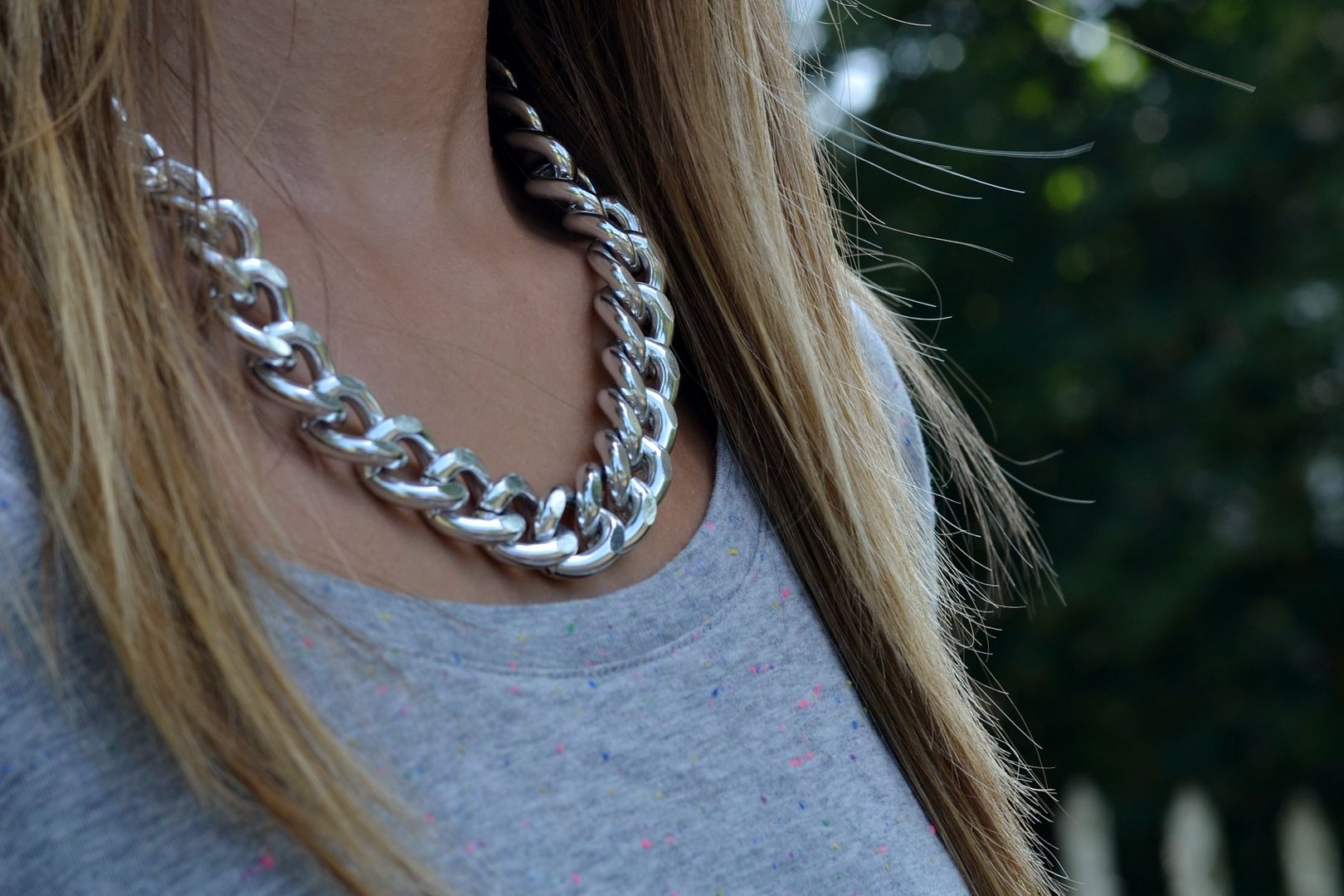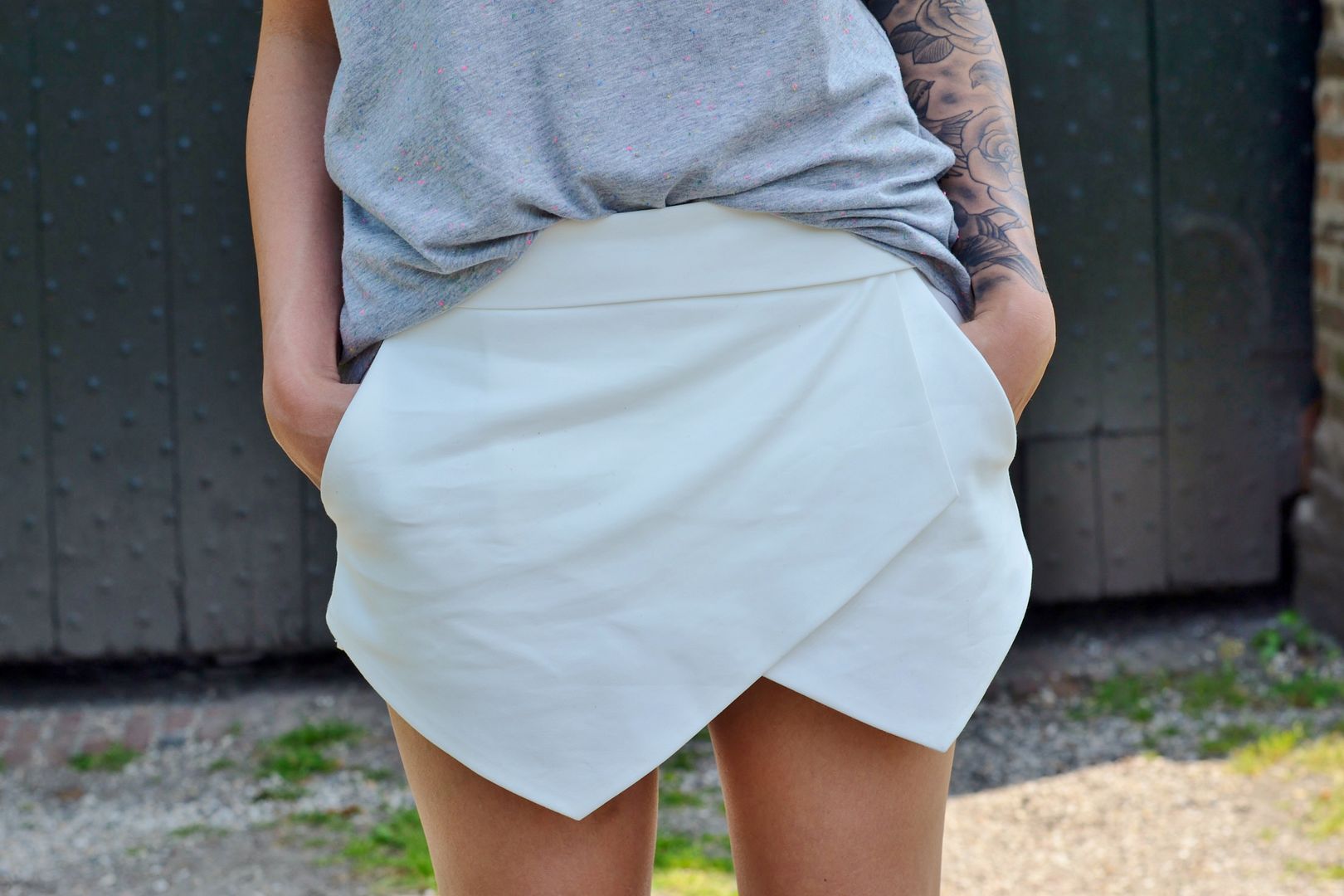 oversized tee & chunky necklace - H&M // skort, cutout heels & duotone bag - Zara
Haaii cuties! (totally giving you the Dutch version of Hiii ;) we've just come back from an awesome weekend in Antwerp with 2 of our favourite people and have been dipping in our pool at home ever since. (okay so it's inflatable, but still a pool, ha!) We've made over 500 photo's so I might have to make a selection before doing an Antwerp post, don't worry.. I'm on it.
This week was the last fashion battle in a series of 3 and the theme was 'A first date'.
Hmmh... had to go back 10 years in time for my first date with Pieter so that wasn't much of a help. I felt that if we were to go out on a
(first or fiftieth)
date this is what I'd wear, a comfi loose fitted tee with a pair of skorts to avoid any awkward
'I wasn't totally paying attention to the way I was sitting - moments'
.
You can check out, and vote for :) this week's battle right here.

If you have missed the previous battles, you can still check 'n vote

here

&

here
.
(thank u sooo much and kisses in advance!)
LOTS OF LOVE, DAPHNE