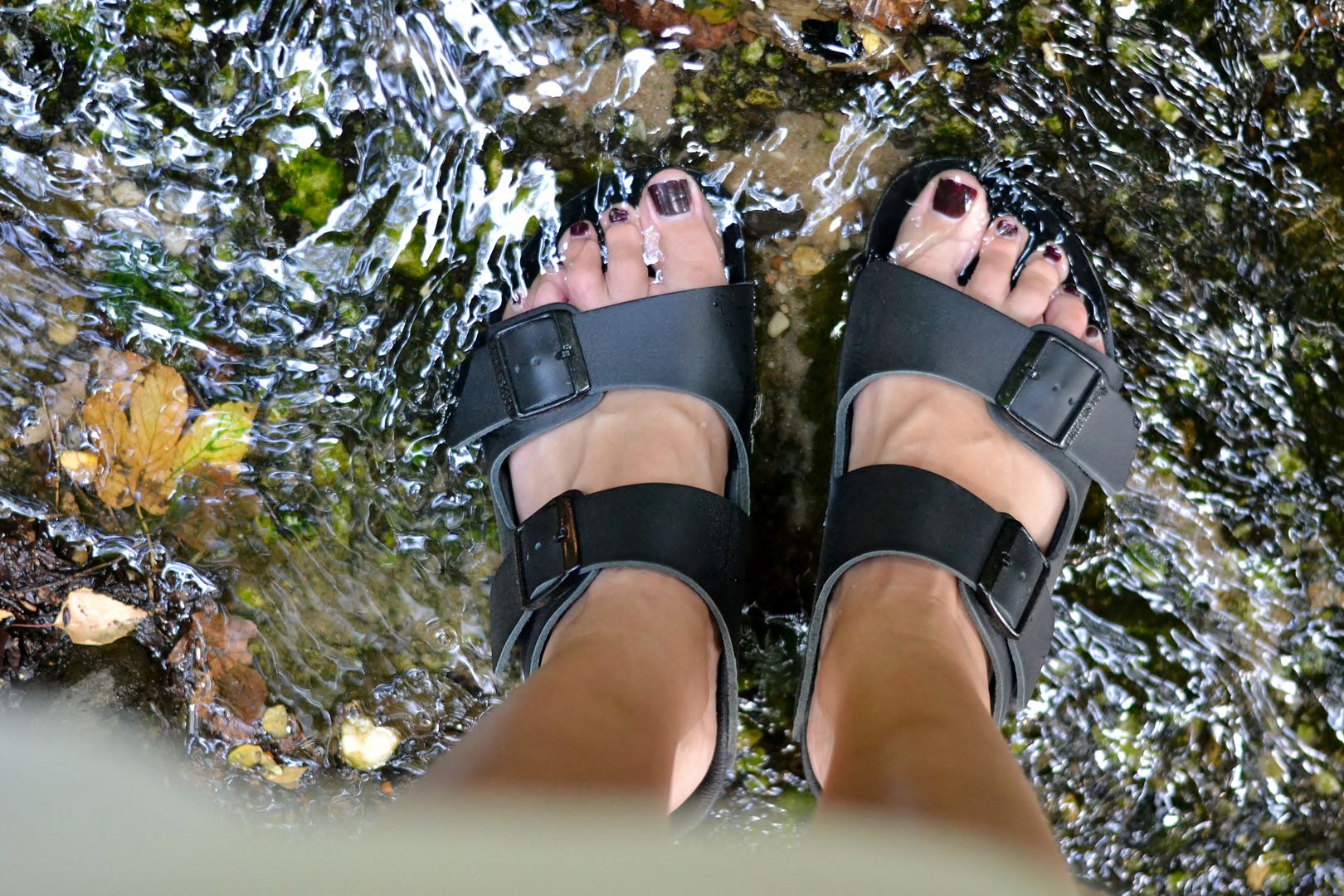 mesh top & lace trimmed bra - H&M // white foldover skort - Zara // all black sandals - Birkenstock // sunnies - Ray Ban
Too hot for makeup, too hot for a lot of clothes and even too hot to lay in the sun and work on my tan.
Even though I can't imagine it being too hot right now
(it's typical Dutch weather again for the past 2 days, cloudy with a bunch of showers every now and then..)
about a week ago there was nothing more we could do then escape the heat and find ourself some shade.
We hopped on our bikes and within 30 minutes we were surrounded by trees, a nice refreshing creek and not to forget, shade!
Pieter spotted the tiniest frog, I channelled my inner-Harry Potter duelling with a stick
(ofcourse I mean magic wand!)
I found on the ground, but most of all we just relaxed and kept cool.
It's Wednesday again so time for my late shift at work, talk to you soon!
LOTS OF LOVE, DAPHNE