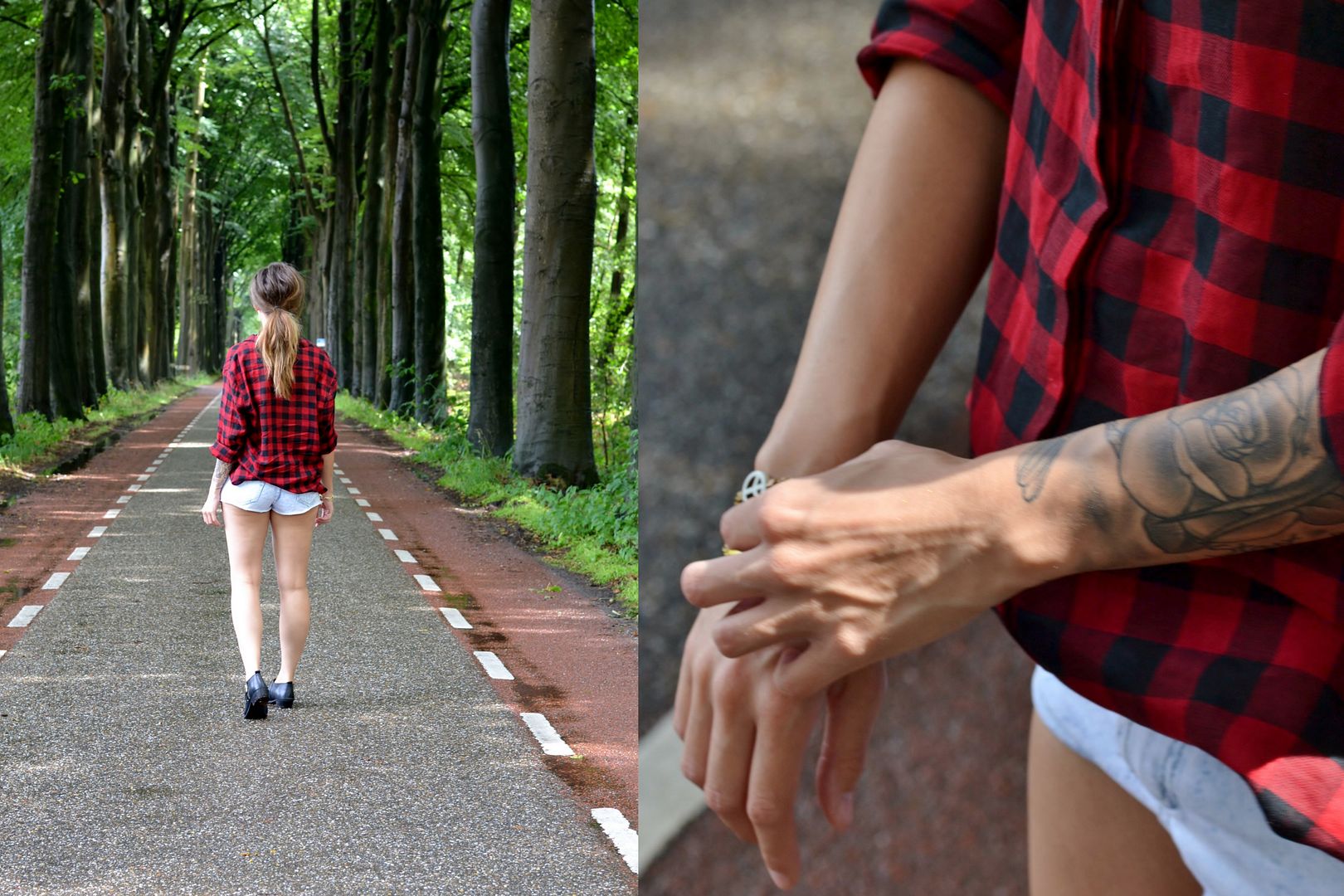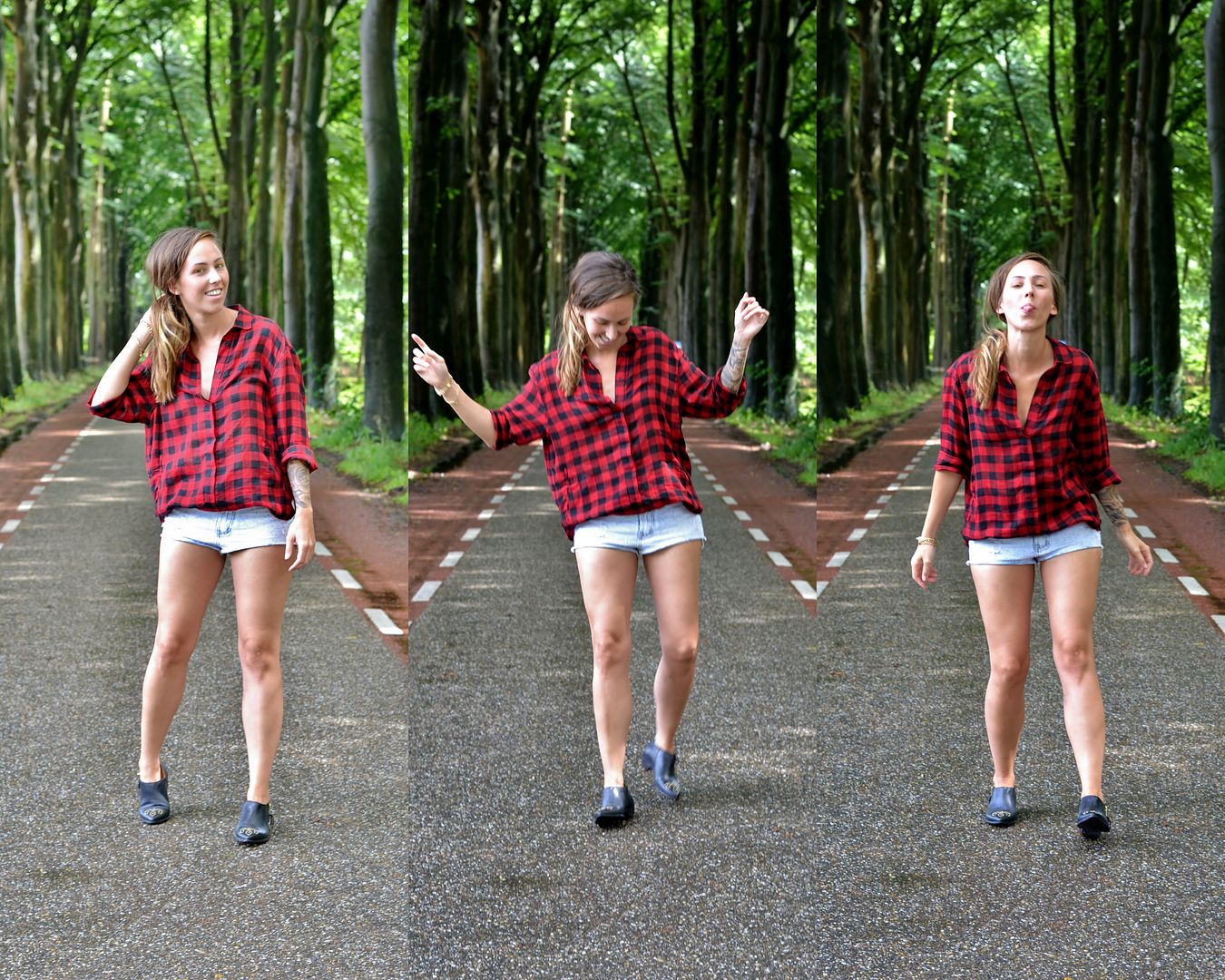 plaid blouse with dropped hem - H&M trend // acid wash denim shorts - Zara // leather boots - H&M // bracelets -
NOVA
No time for a long talk today but I am trying to be a better blogger so here's a new outfit for you guys. I bought this awesome plaid dress/blouse over at the H&M trend department in Amsterdam the other day and you can't tell it from these pictures but it has a great dropped hemline and looks gorgeous just on top of a black skinny and some great boots (have to remember that for when fall kicks in, which I'm afraid is not that far away!) We're heading off to the city centre of Den Bosch right now and get my mum some pretty birthday presents, Bye for now!
PS
.Have you noticed me wearing my new yellow
(I mean Zest ;)
Chanel Mascara
? What do you think?
PS2.
Our camera is having some issues not making the sharp pictures it used to and having some troubles with sunny weather photography. Any of you know what to do?