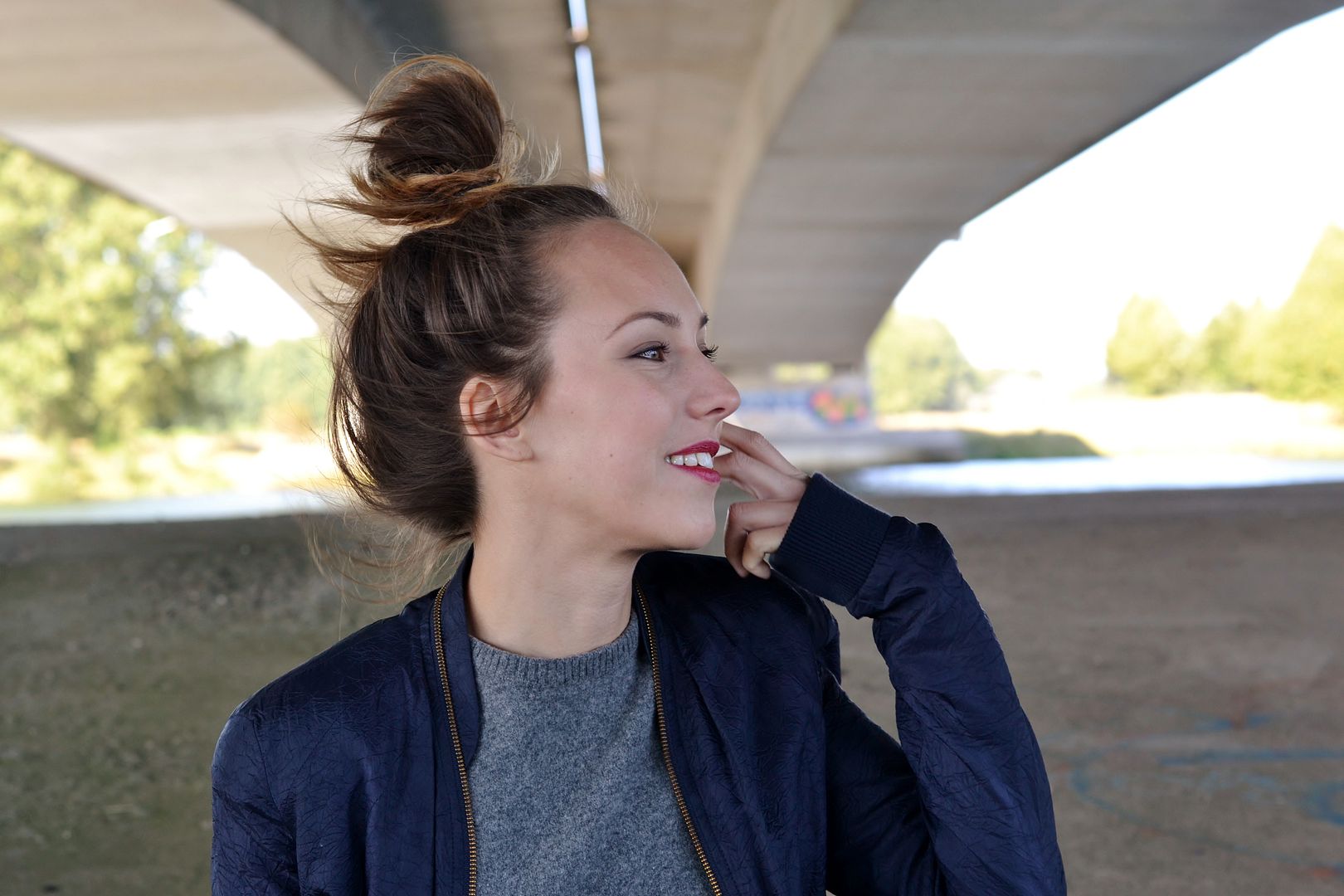 bomber jacket - Acne (also seen
here
&
here
) // grey knit, lace trimmed shorts & fishnet top - H&M // leather biker boots - Zara
It has been a while since I've worn my Acne bomber Pieter has given me for my birthday a few years ago,
but every time I do it feels a little bit special :) Also we had a good crazy 5 minutes flying it as a kite
(see first picture)
and regretting not getting it on video. Ohh the fun you can have with a thin parachute fabric jacket and ALOTTA wind!!