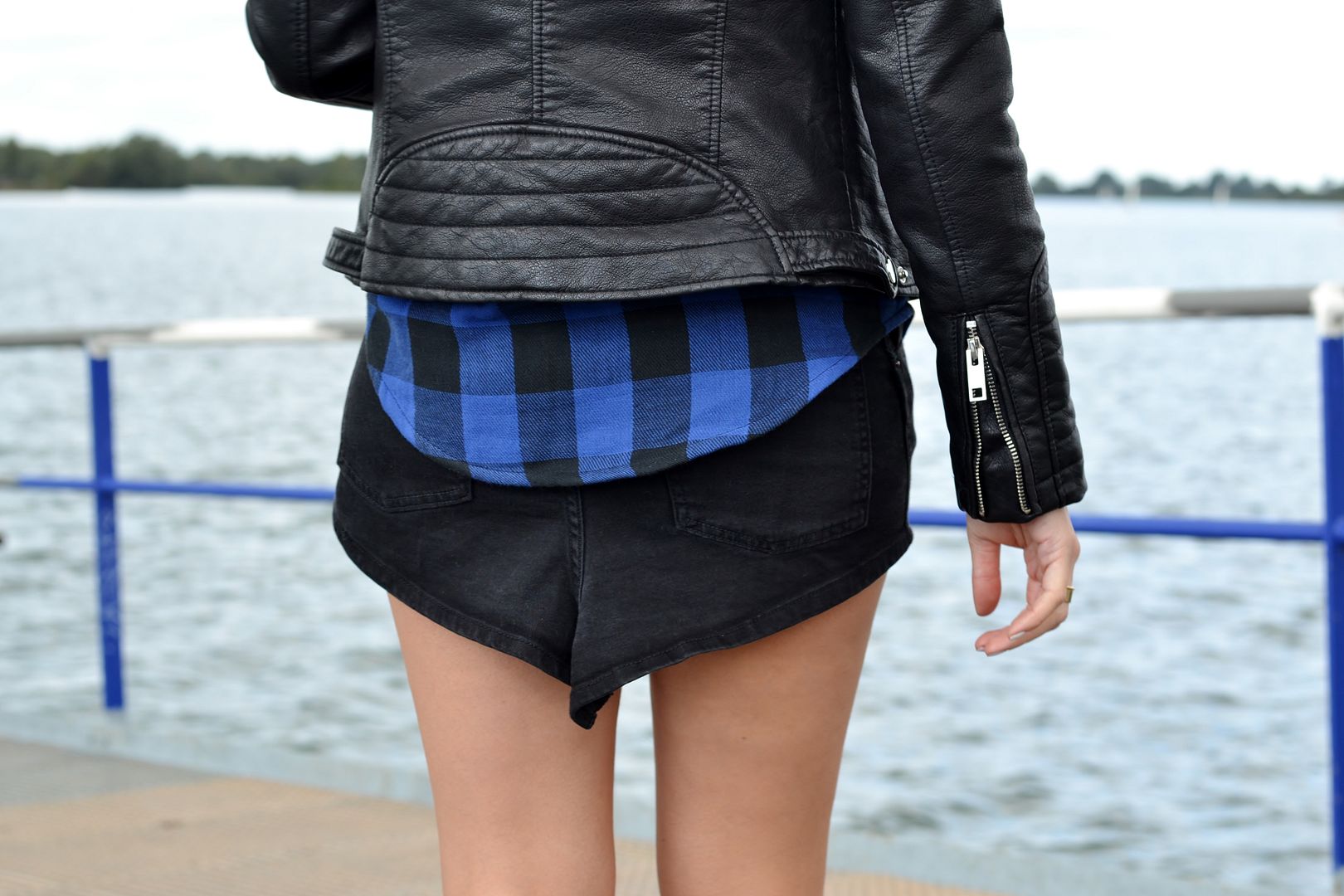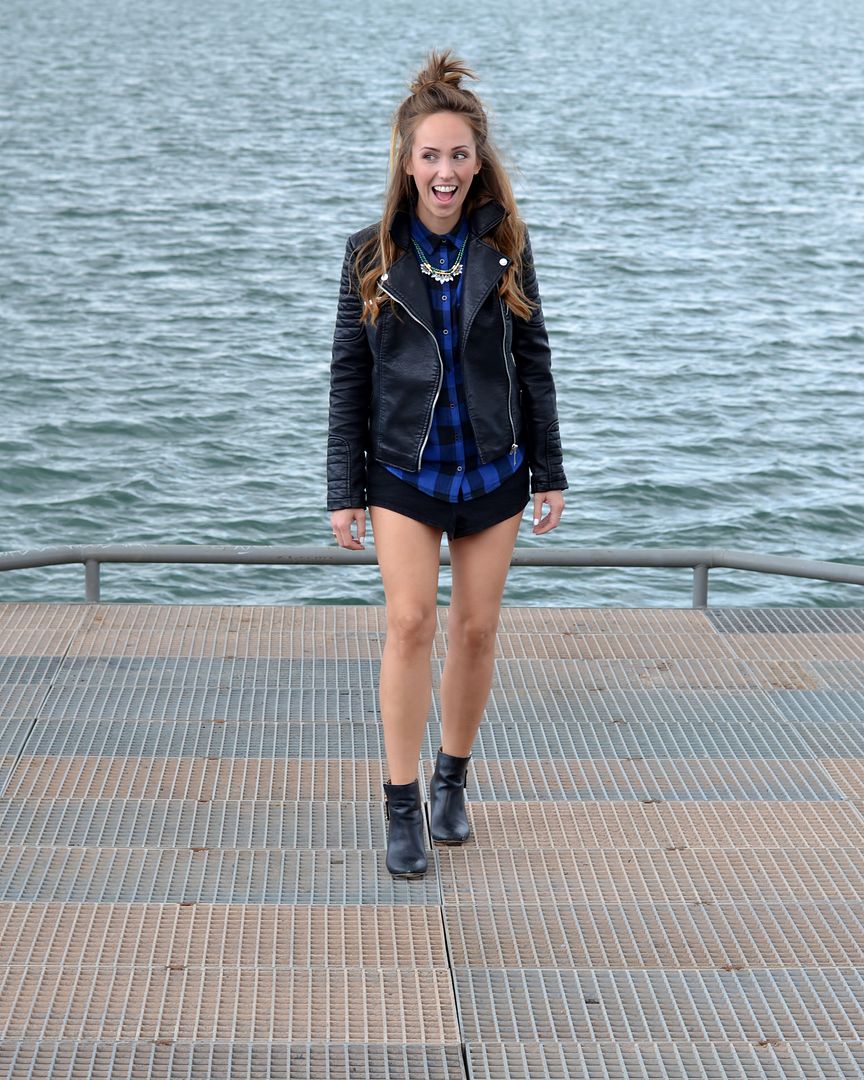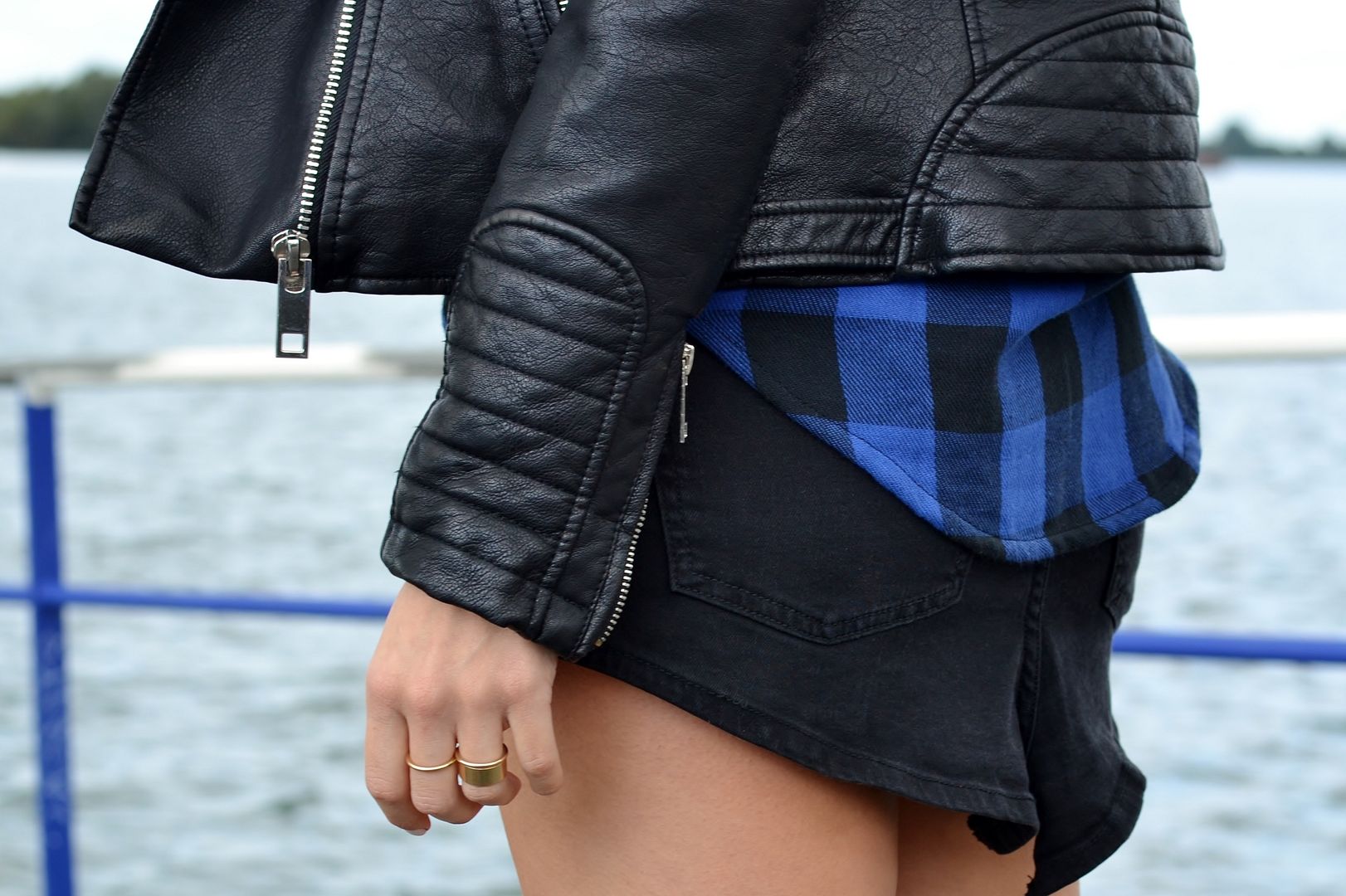 biker jacket -
Zara
// plaid shirt/blouse -
Mango
// short turned into skirt - Zara // necklace & rings - H&M
It's technically still summer but let's face it, it's fall..
Yesterday we spent the day in Amsterdam with our very sweet neighbours and we've had almost nothing but wind and rain. That being said, I love these transitional days where you can still go out barelegged but won't be too hot wearing a jacket or knit as well. YES, I LOVE!
Right now I'm gonna have a 'mega-closet-clean-out', making room for a new fall/winter wardrobe and keeping things organised which is key to getting dressed quickly in the morning.
Have you already made room for some new fall items? This plaid shirt is my first fall-buy by the way :)
LOTS OF LOVE, DAPHNE