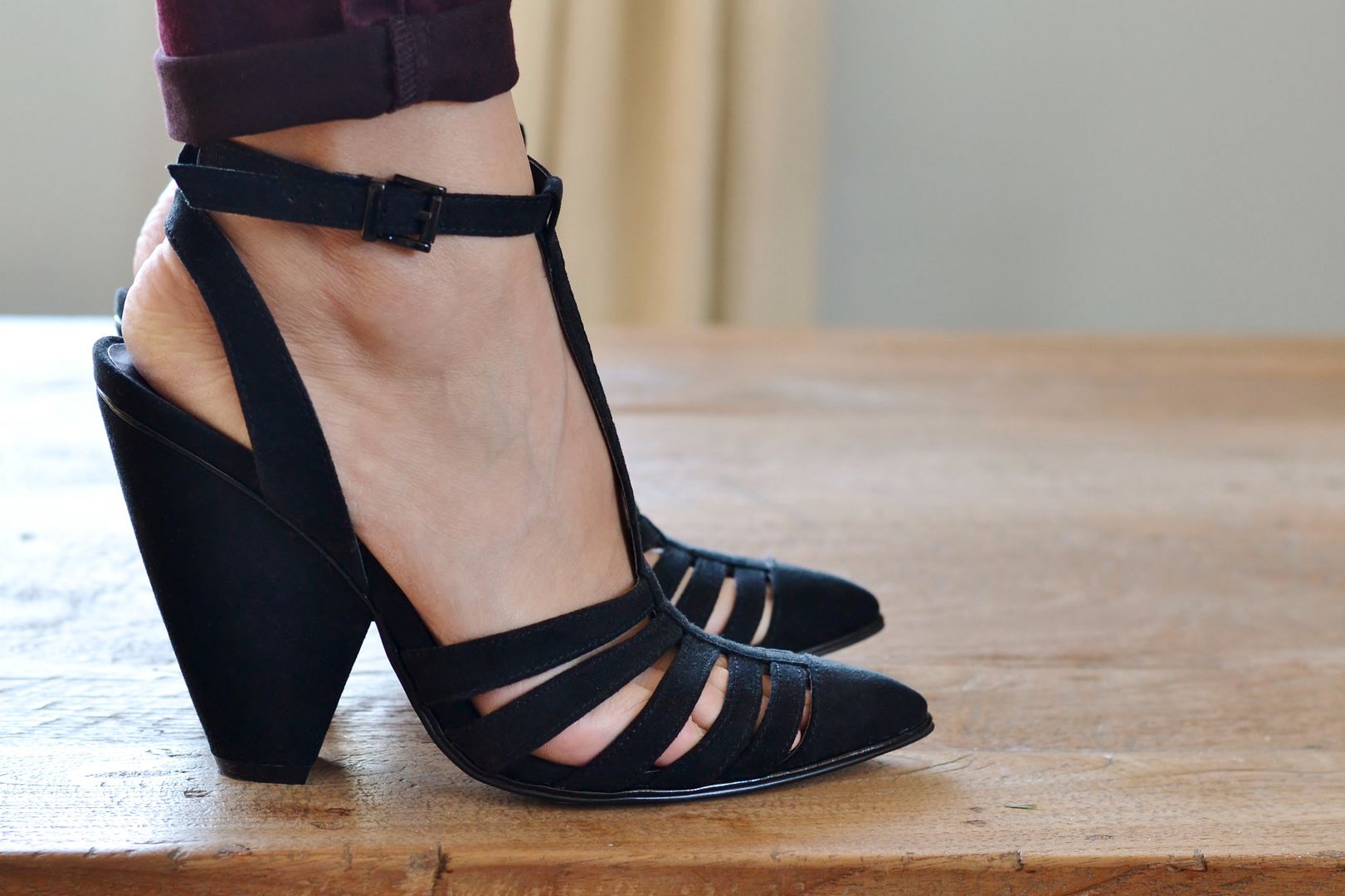 Hahaha, okay so we where kinda goofing around with this one,
but how much fun is dancing on a table/bar/platform/anything you can stand on? Turn the volume up to max
(or put your headphones on to keep happy neighbours ;)
and dance like there's no tomorrow!
By the way, I got
these
heels from Asos a while ago but haven't worn them out yet, any suggestions for combining them with? I was thinking
these ripped denims
, my
Dalmatian print blouse
and maybe some burgundy lips?..
Have a great weekend guys! We're off car-shopping again, let's hope we'll find something :))
LOTS OF LOVE, DAPHNE