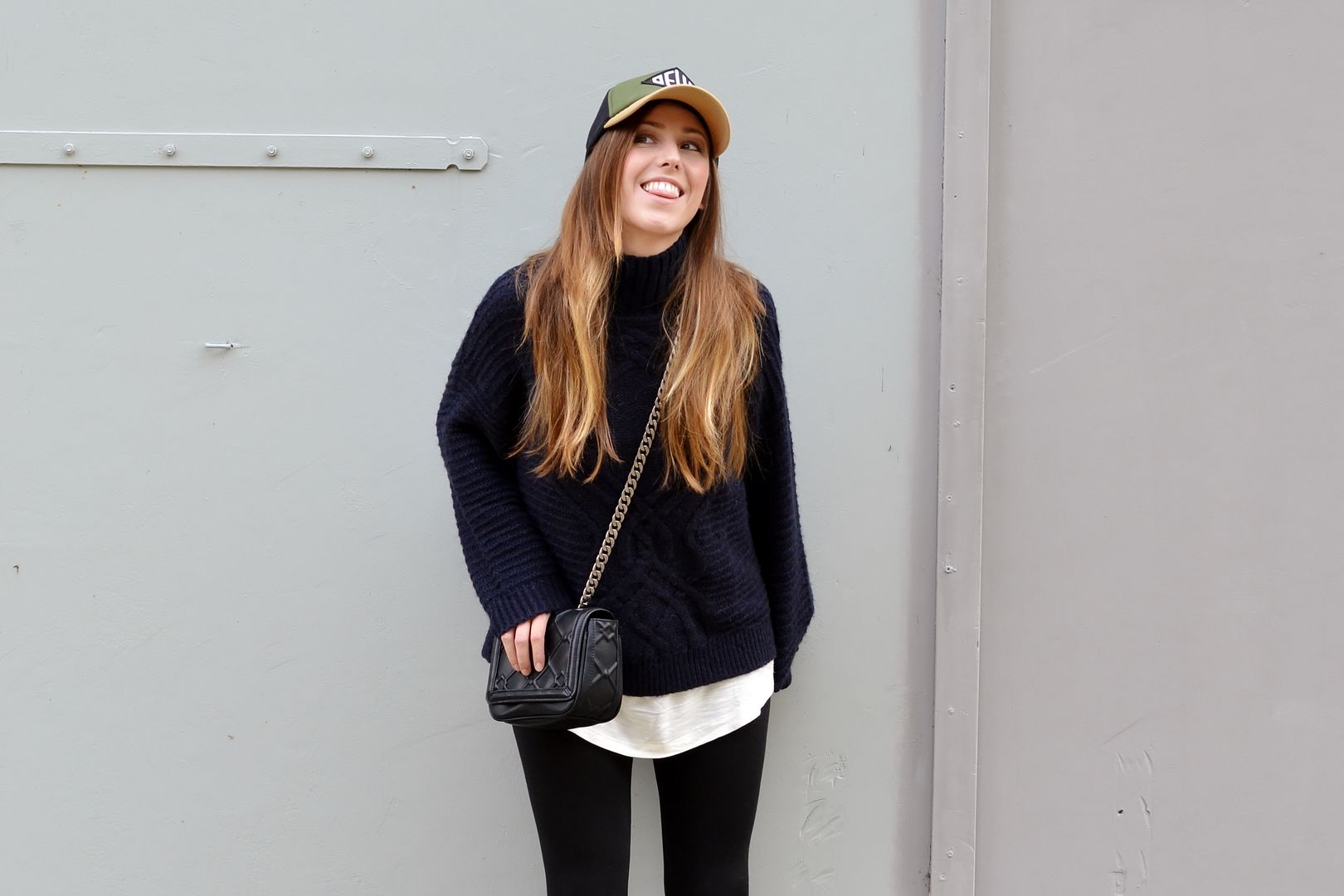 knit, tank top & leggings - H&M // sneakers - Converse // cap -
Deus
// chain bag - Zara
I for sure would have thought that with the weather getting colder and the possibility to put on more clothes/accessories increasing,
I'd go all out. But it just didn't happen this week.. Instead I'm taking it slow with fall fashion as there are gonna be plenty of days to follow where it's a necessity to go all out and layer to the max.
LOTS OF LOVE, DAPHNE
PS.
We fiiiiinally bought a new (not new new, but new to us;) car last weekend yay!!!! So excited that the search is over and we can't wait to go pick it up in a couple of days when it's ready.
PPS.
Less than a week till Bruno (AAAAAHHHHH!!!!!) I've got jiggly-jigglies
(yes that's a real thing!;)
all over and it's gonna be awesome, just. incredibly. awesome.