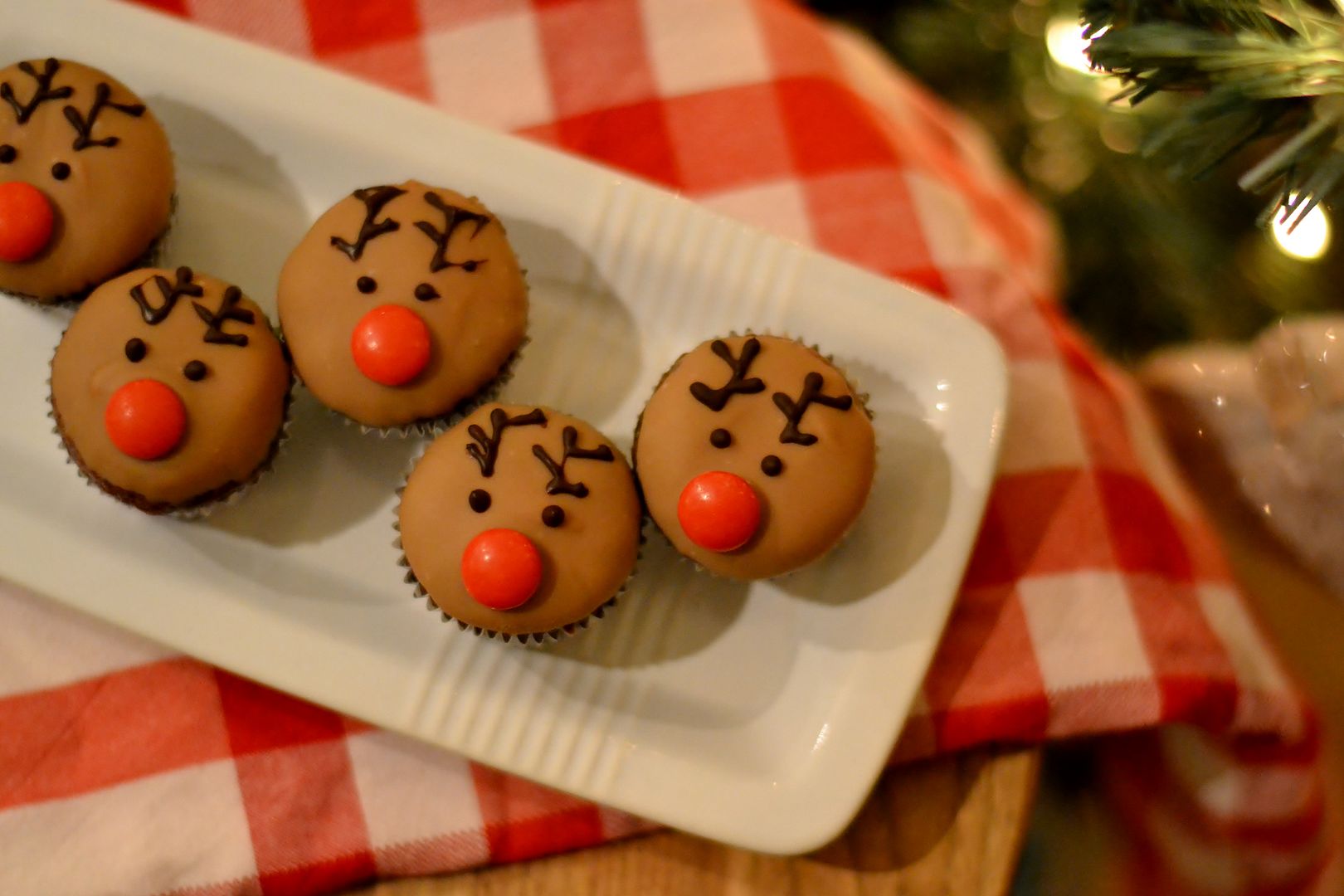 Need some last minute homemade gifts? Or are your parents/family/friends coming over and you want to have some fun last minute party treats? This is super cute, quick and easy to do! All you need to do is relax, have a nice cup of Christmas-tea and follow these steps :
Make some quick cupcakes or cookies, or use some you already bought and are ready for decorating.

Melt some white chocolate over a boil of simmering water.

Add small pieces of dark chocolate to create the perfect 'Rudolf' colour.

Dip your cupcakes/cookies in the chocolate.

Place a red M&M with the M facing down at the bottom of your cupcake/cookie and press down a bit. Now let it cool for a bit (if you're impatient like me, put them in the fridge ;)

Melt some dark chocolate over simmering water and fold a tiny little piping bag out of parchment paper.

Now make sure you only have a tiny little hole where the chocolate comes through at the bottom of the piping bag and start putting on the eyes and antlers of Rudolf.

Let it cool ones again and YOU'RE DONE! Ha, easy peasy, right? :)
Hope this helps if you're having some last-minute-stress (which I always seem to have no matter what ;) and I wish you a very happy and wonderful Christmas!
Lots of love from me, Pieter and Zoef! Don't let his tilted head fool you, he's still as happy and full of love as always, just a little crooked ;)
HAPPY HOLIDAYS!
XXX