With a very busy day, running errands, buying booze - food - fireworks - more booze - and yes, more food! it has been quite a full day up till now and to be honest, I didn't think we could make it work to squeeze in some picture taking/actual blogging but I'm super glad we did!
Tonight we have some very sweet friends and neighbours coming over to celebrate this past year and welcome in the new at 00:00. As I'm finishing up this post I'm putting on some old clothes and gonna bake ourselves some 'Oliebollen' (fried dough with powdered sugar and apple/raisins SOOO GOOD!) This will all happen outside in the garden, as we don't want the house to smell like frying pan for the next couple of weeks ;) and as you can see by my red nose on the pictures, I was already kinda cold this afternoon so I'm layering up, o yeah.
Have a very happy, healthy and most of all fun NYE!! Lots of love from me, Pieter and Zoef and we wish you all the best for 2014.
KISSES!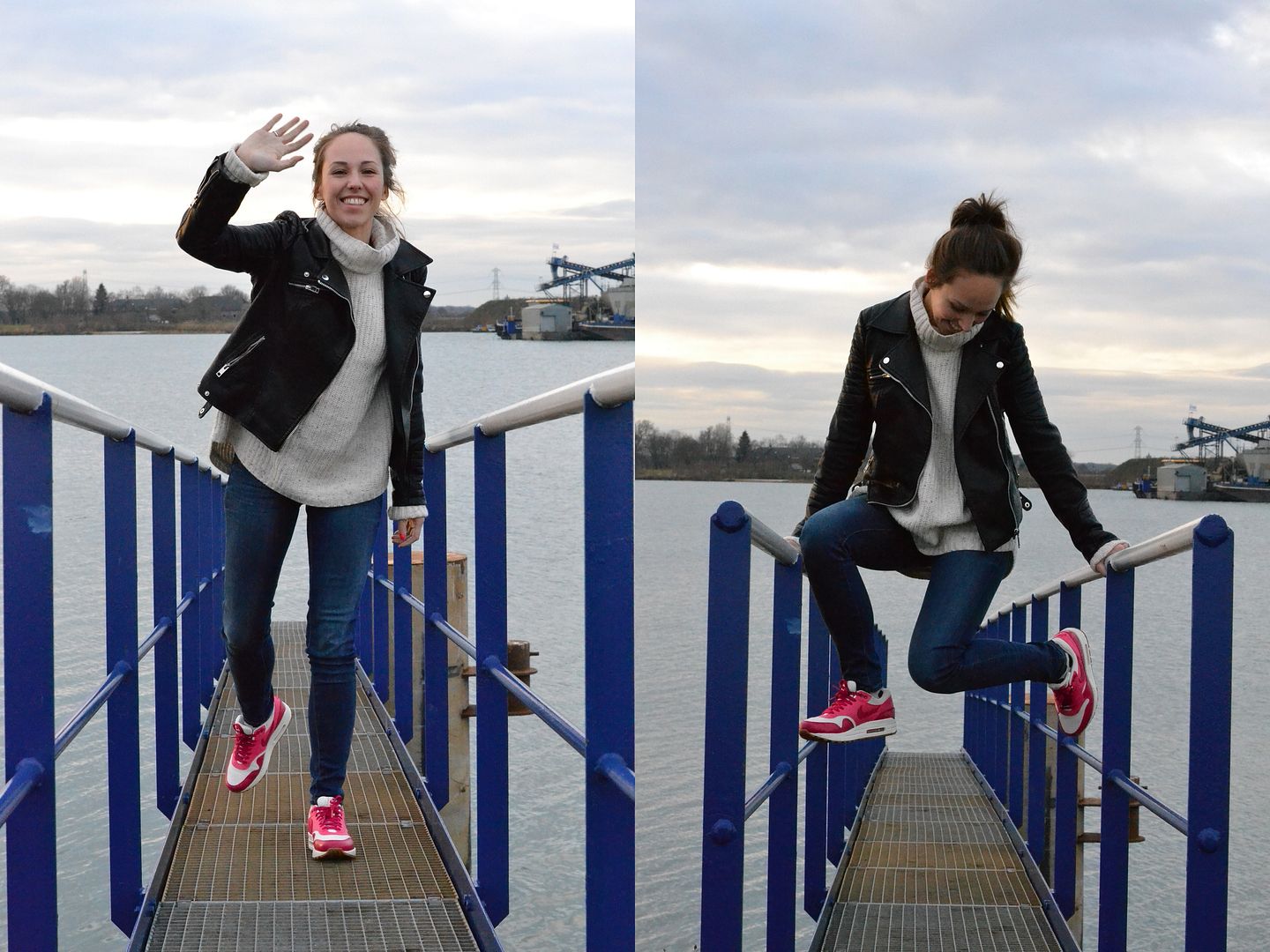 jacket + skinny jeans - Zara // long chunky knit - H&M // sneakers - Nike Air Max