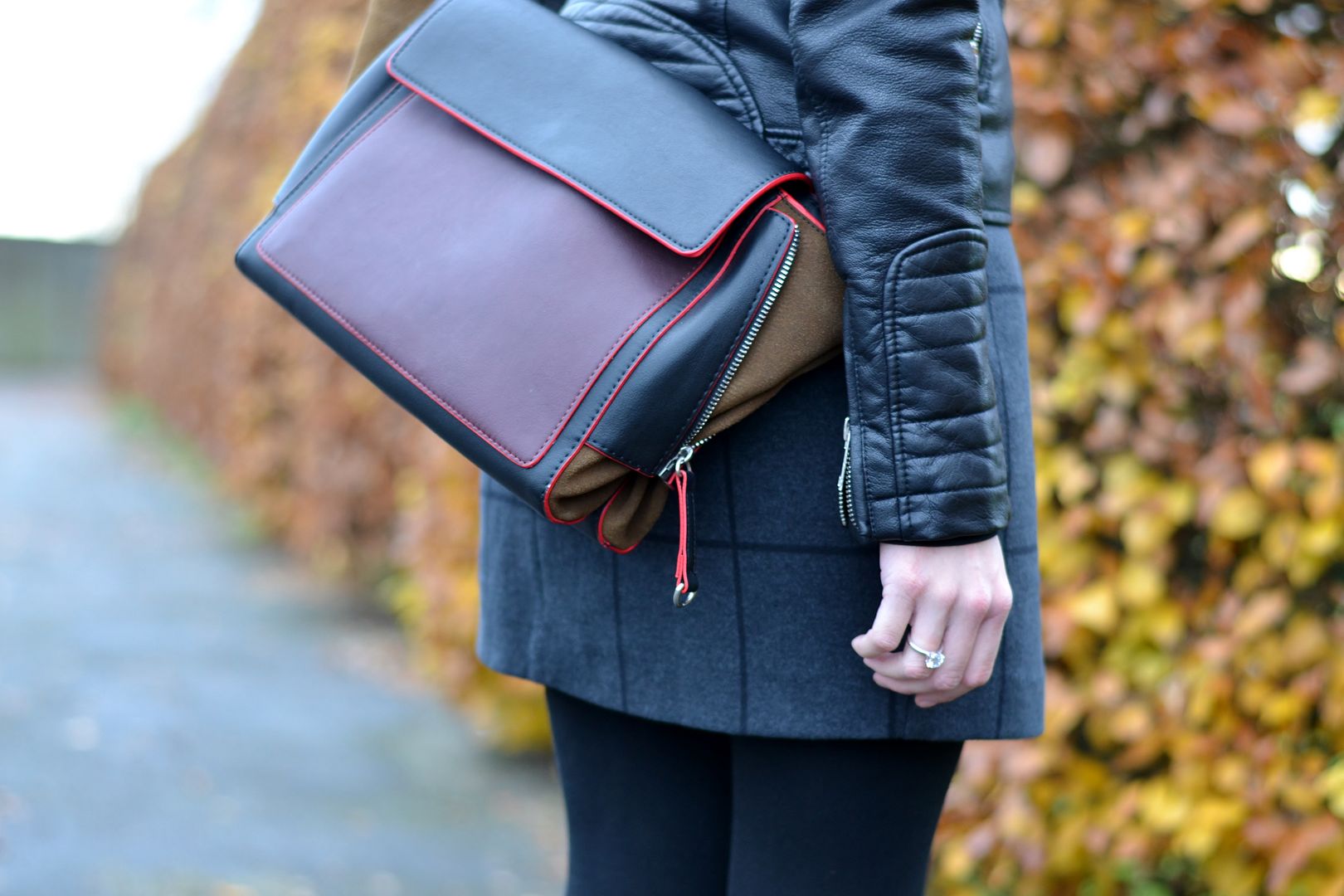 It has been a bit silent on the blog here lately, but I've got some very good and solid resolutions to change that ASAP!
With everything that's going on lately, feeling under the weather for quite some time, (blegh..) doing a lot of stuff in and around the house (has to be done eventually) and getting proposed to (aaahhhh :D) I just needed a bit of downtime blog-wise and focus on all the other things.
Nevertheless it does leave this awkward feeling in the back of my head when I haven't blogged in a while, so this definitely means I'm not ready to let this go, not even close!
I'm back with an outfit I wore the first week of December when doing some 'Sinterklaas'-shopping with Pieter on a Sunday afternoon. This dress is just awesome and whoever invented the combination of a pretty looking dress in fleece should have an award!! You can go out looking all stylish while being totally comfortable and warm in your soft fleece dress ahhh mmm :)
Also thank you sooo much for all the nice wishes and comments on our engagement, really warms my heart.
Back soon (promise!) with more Monthly Select, baking AND holiday posts!
LOTS OF LOVE, DAPHNE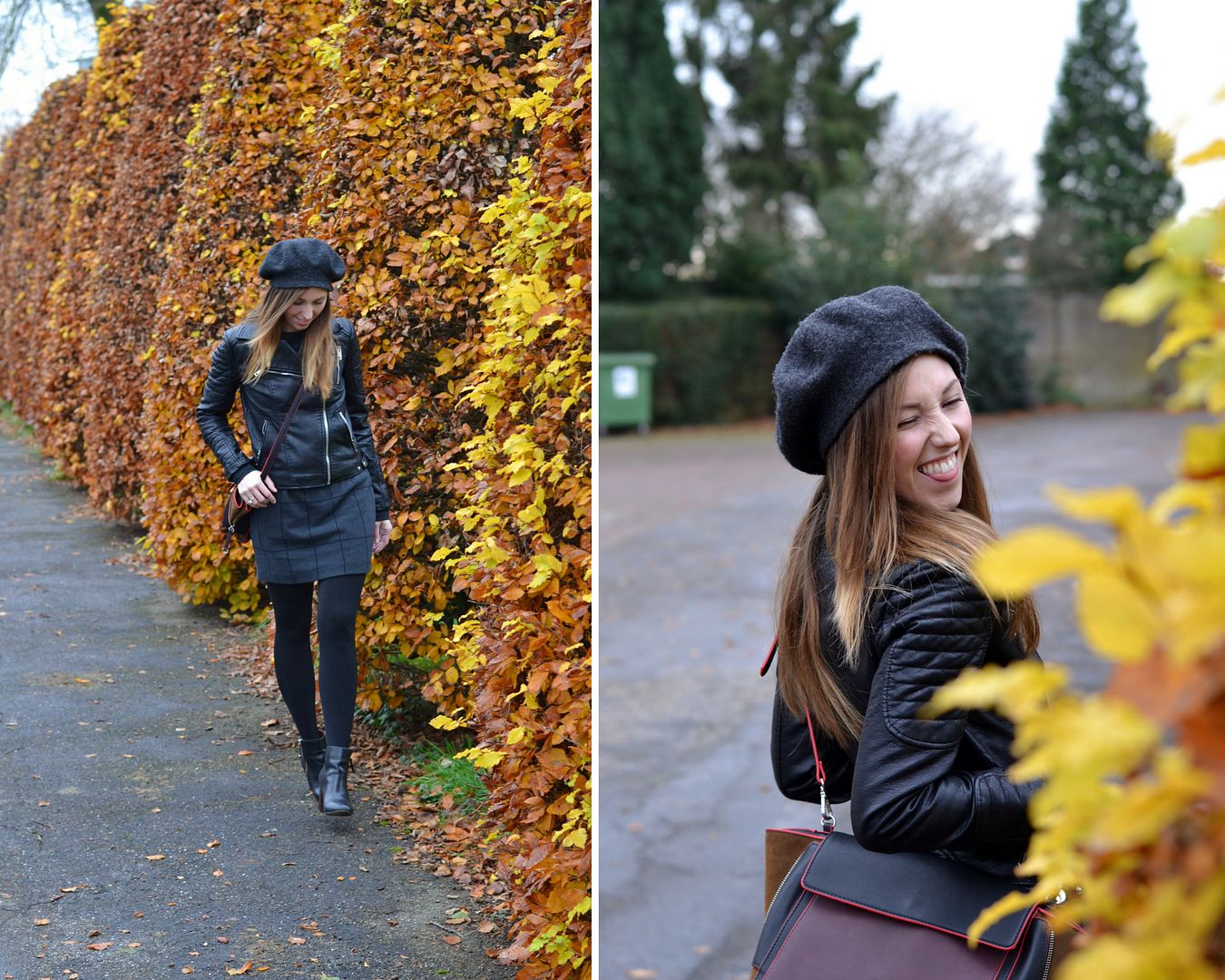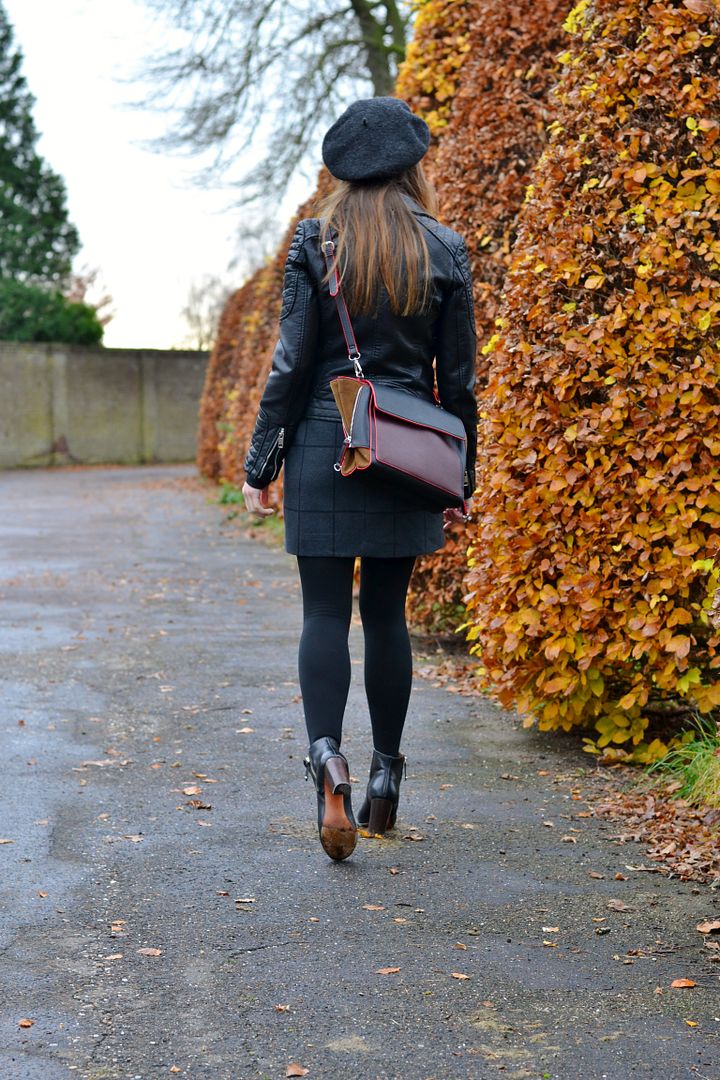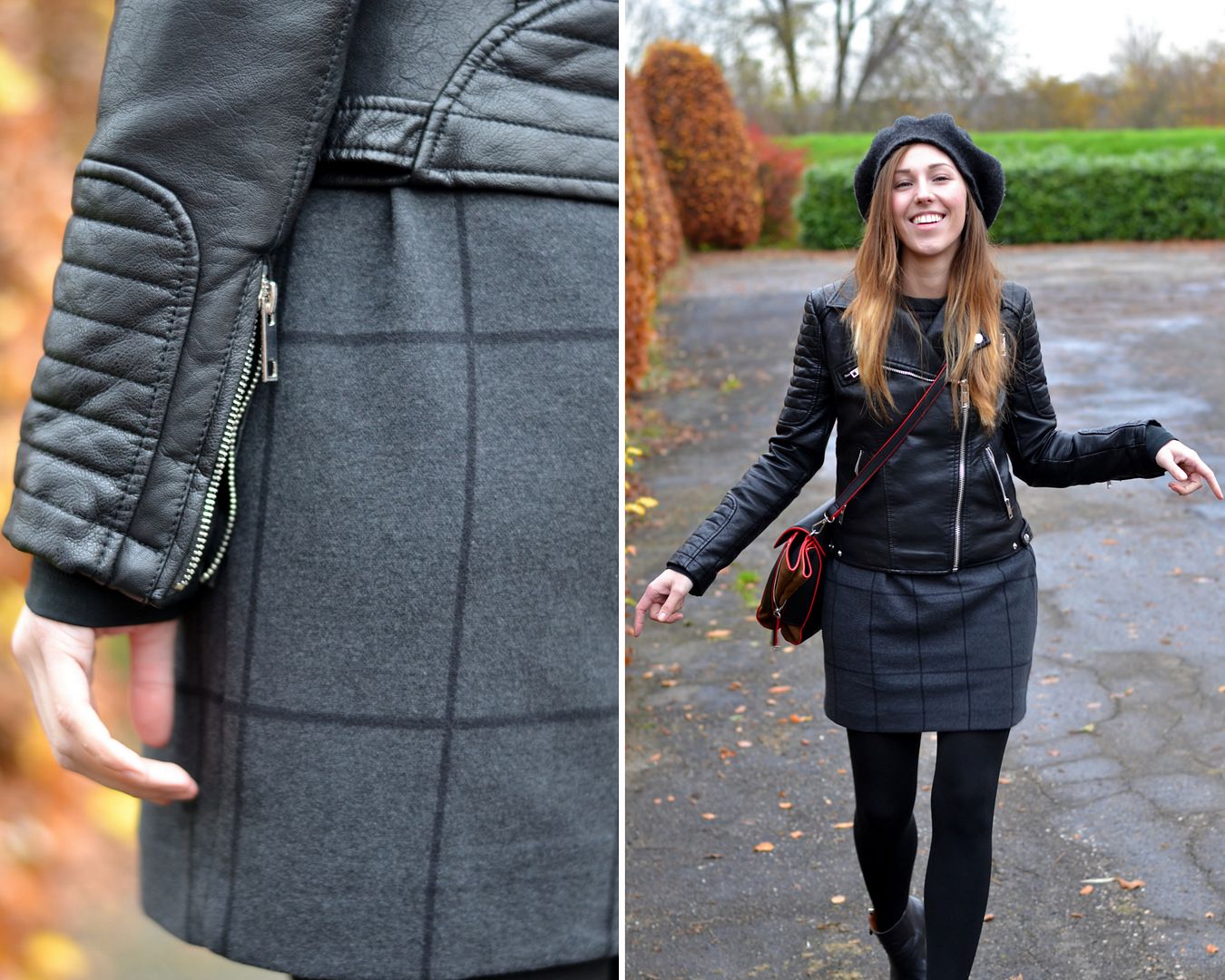 biker jacket - Zara (also seen
here
&
here
) // fleece dress -
Mango
// thermo tights - Primark // French beret - bought in Paris
leather ankle boots (
here
) & two-tone bag - Zara