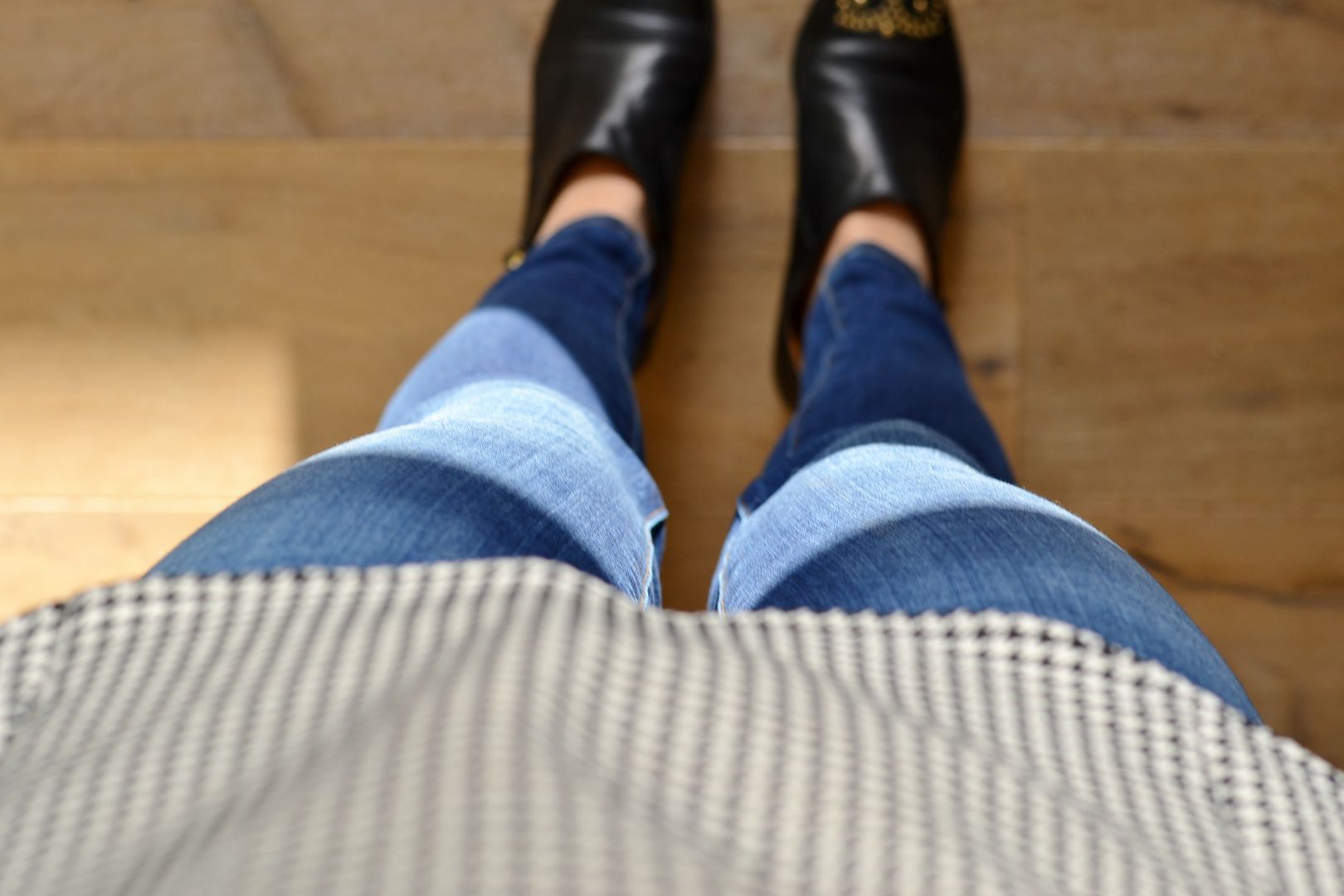 Hiii Happy Friday! Me & Zoef are camping indoors for the afternoon, enjoying the sun shining through the windows and trying to find some cool art to frame for our gallery-wall.
It's fiiiinally starting to come together and hopefully by this time next week we have a nicely put together art-section op on our wall
(fingers crossed ;)
Since it's still winter and it get's dark quite early in the day, making outfit photo's is usually something we do in the weekends but Pieter has been very busy these past couple of weeks so I'm making do with these sort-of-detail-shots-from-above, haha. I'm wearing my
new houndstooth top from Zara
I got from the online sale
(this years' Sale was too good actually!)
put it together with a pair of comf jeans and my trusted leather ankle boots.
Bunny was hopping around the house all day, running towards me every time I wanted to take his picture, thinking he'd get a treat. Bless his cute little bunny heart :)
Lots of love, Daphne