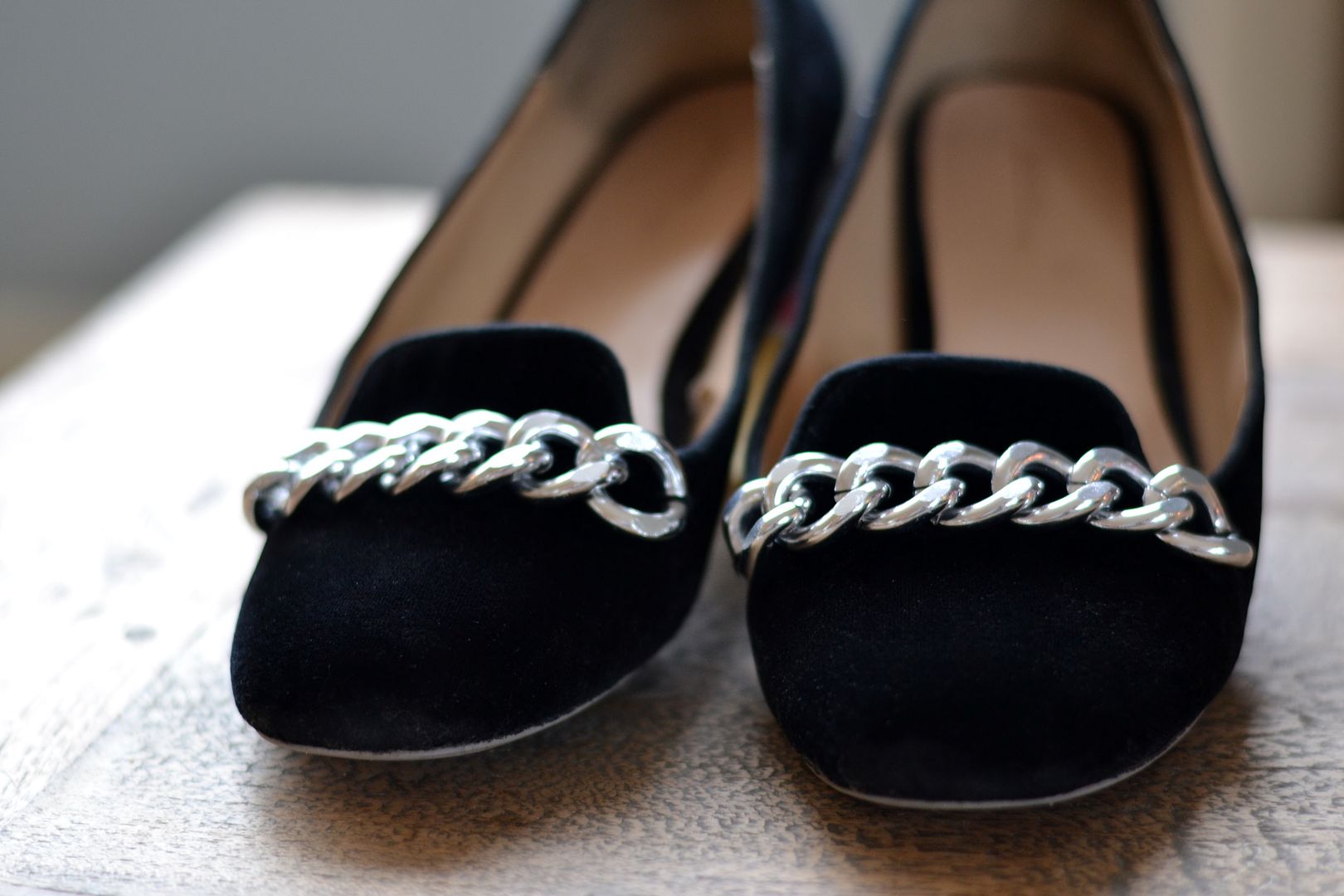 You see the chain loafers popping op everywhere, from the affordable versions over at H&M, Asos, Topshop etc., to the gorgeous "let's have some serious day-dreaming about these" from Céline.
But it was when I was browsing a bit on Natasha Goldenberg's instagram and found
this picture right here
, that made me have a lightbulb-moment in the form of a Chain loafer DIY.
Needed :
a pair of loafers, I chose my black velvet ones from Zara
some sort of chain, you can buy some at a DIY-store or use a necklace like I did this one from H&M
needle and sturdy thread in the colour of your loafers
something to cut your chain in the desired length
The steps :
Determine how long you want your chain to be, holding them across the toe of your shoes and cut two pieces at the right length.
Now sow one piece of the chain on to the side of the shoe, making sure it is well secured.
Use a piece of tape, to help your chain to stay put when you're sowing the other side to the shoe.
You're done! Easy peasy and a really cool upgrade for an otherwise plain pair of loafers.