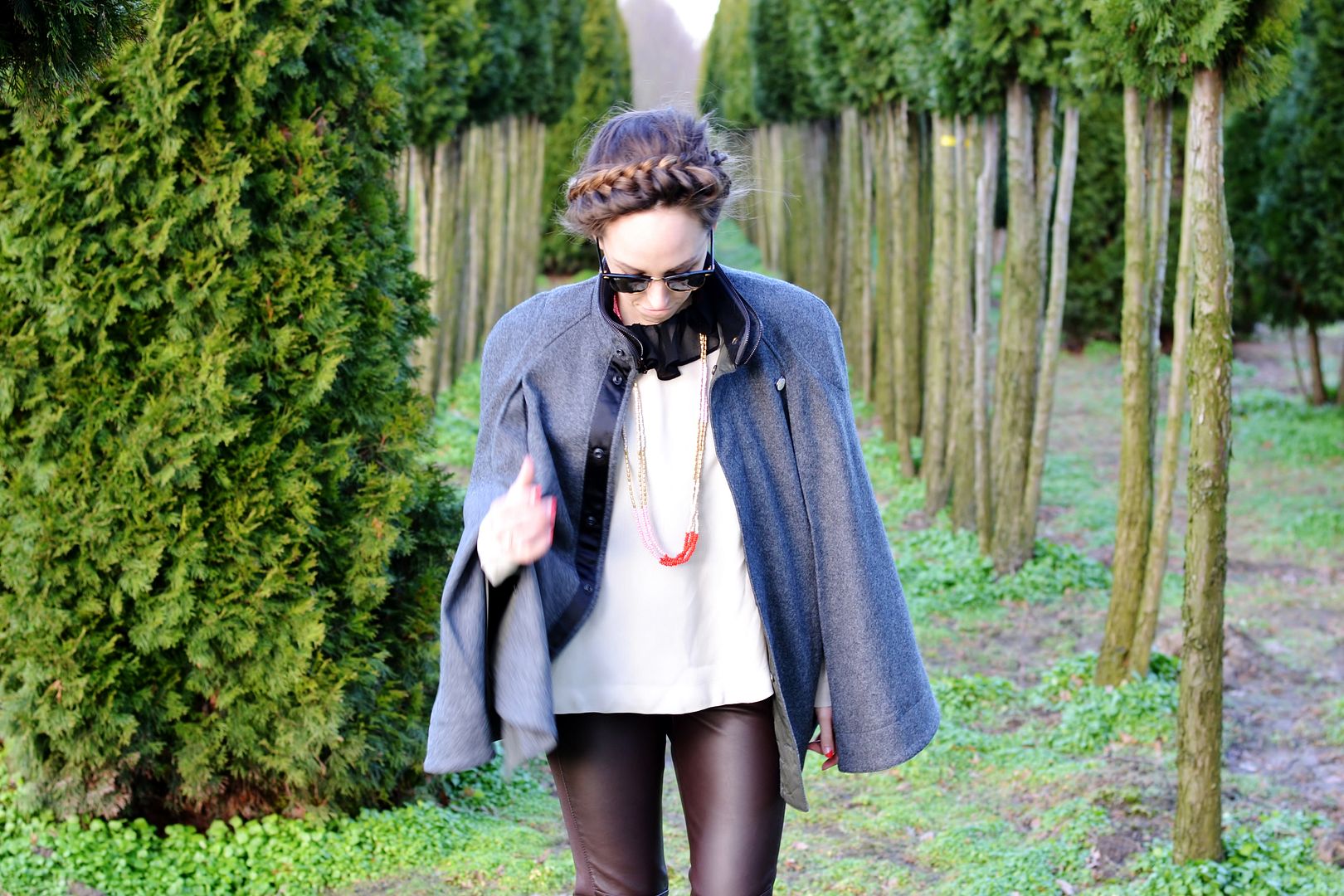 Okay, so these pics are a tad bit on the bright side. We were playing around with the settings of the camera and trying out some new things. Sometimes it turns into something beautiful and magic, but other times you just get too bright pictures with very pale looking skin. Win some, you lose some. Ha!
On another note,
I'm wearing my new G-star cape c/o Zwijnenburg mode (
see this post for more info
). I've had poncho's before, but never owned a cape as in 'a jacket, but a cape'. It takes some getting used to, putting your seatbelt on in the car and figuring out how to wear a shoulder bag with this.. but oh-my does it make you feel classy. Also kinda like Maria in 'The sound of Music', but mostly classy. ;)
Have a great week everyone!
Love, Daphne