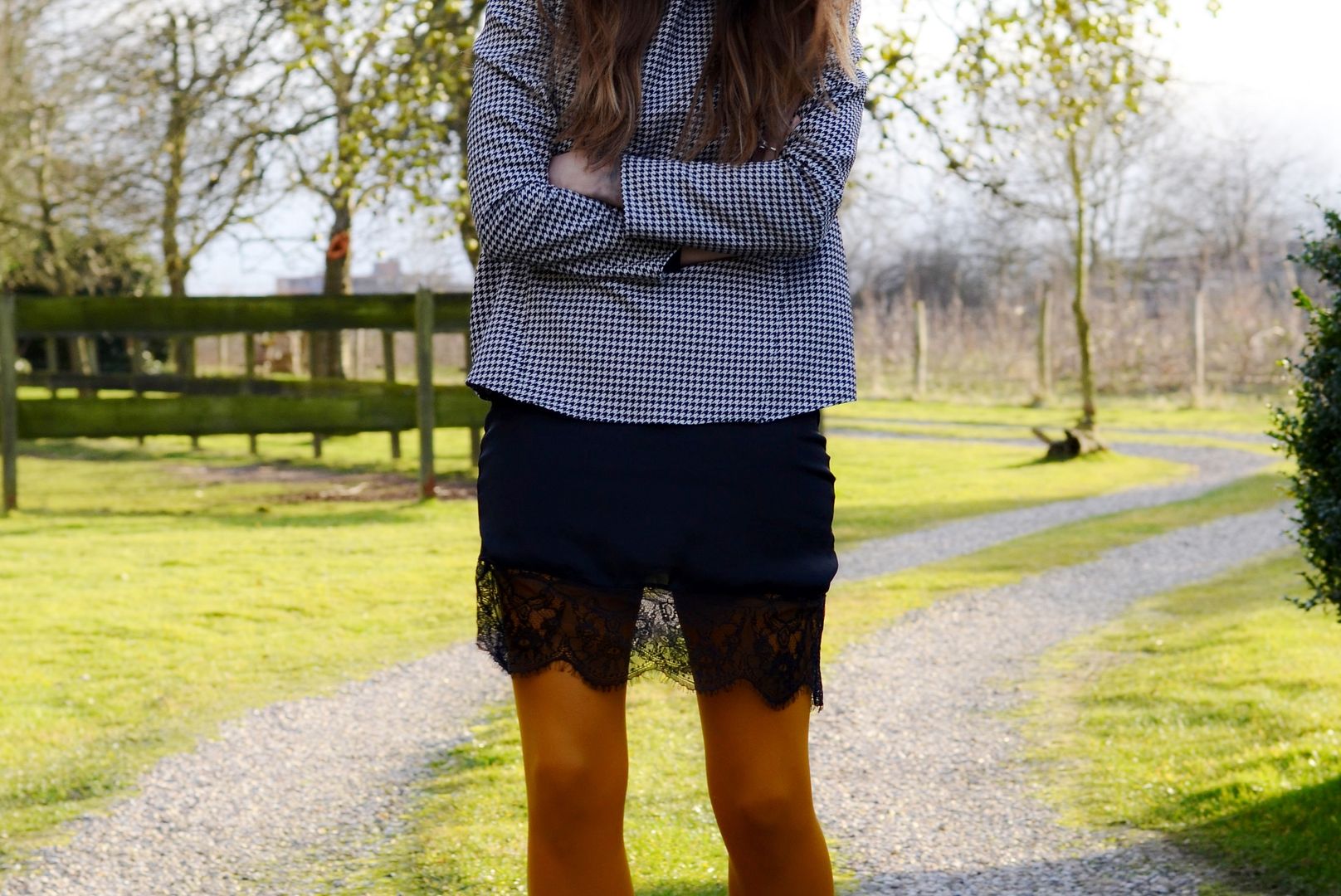 Aahh I'm so happy we got to shoot these photo's in front of that gorgeous apple tree! It has lost all of it's leafs but proudly keeps hanging on to all those bright green apples. Yes I sound like a happy-go-lucky 5-year old, but these things can really brighten my day haha.
How are you doing? Seeing all those snow-covered snaps of New York and Copenhagen all over the web actually makes me kinda grateful we've dodged the bullet up 'till now. Don't get me wrong,
I love a winter wonderland. Making long walks in the snow, seeing Christmas lights with a fresh layer of snow upon them.. But it's February already and I'm slowly starting to feel like spring, so please Mr.Winter, can we reschedule our date for December '14?
Also
:
I'm reeeeally into coloured tights lately. Might even say it's a starting obsession.
Doubted about this houndstooth top from the beginning, ordered it on Sale and already know it's gonna be one of those you'll hold on to throughout lots of seasons!
Oh yeah, and I made my first ever Reuben Sandwich yesterday. It was goohoood! (never had one before, but we could really get into this ;)
Lots of love for now! Daphne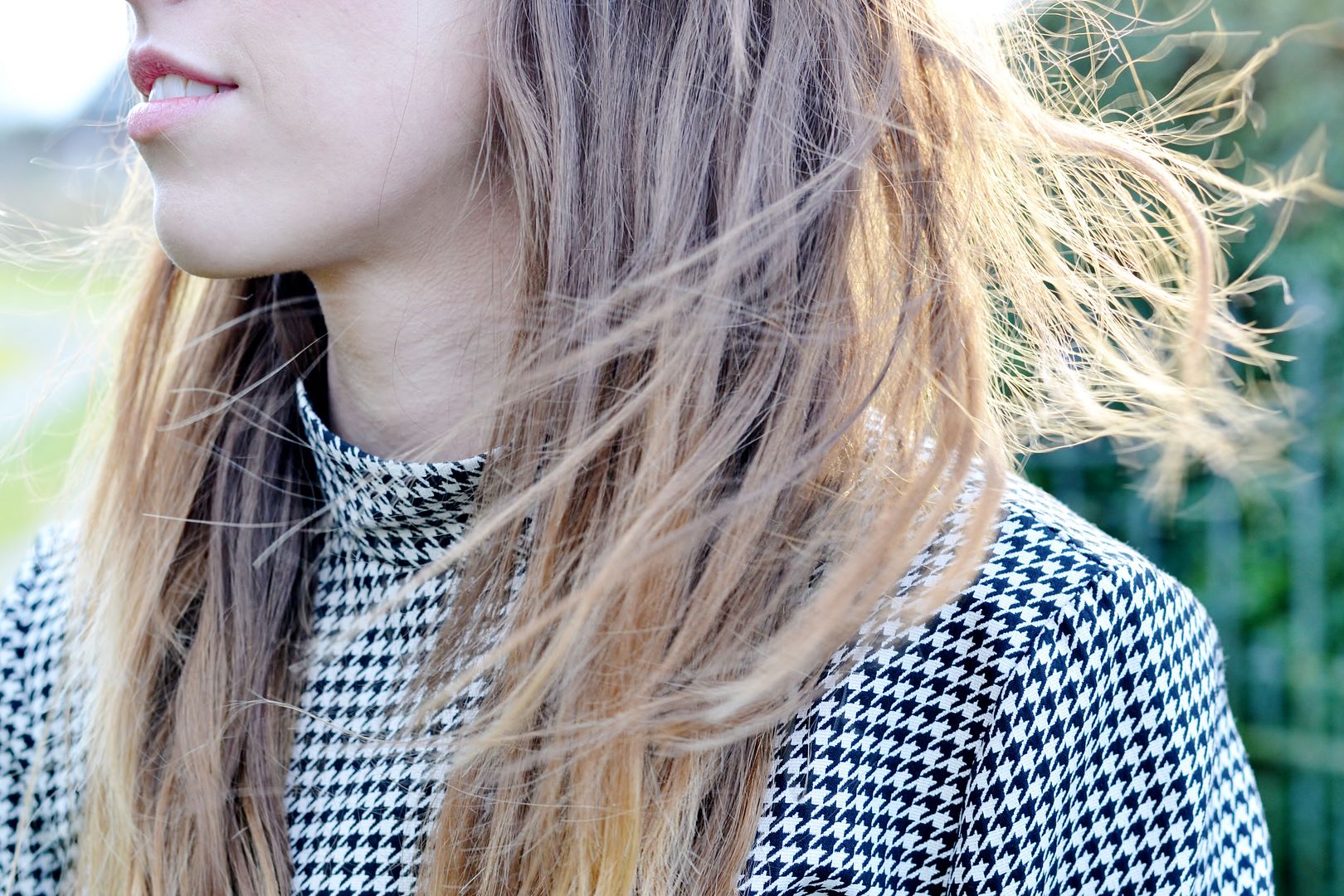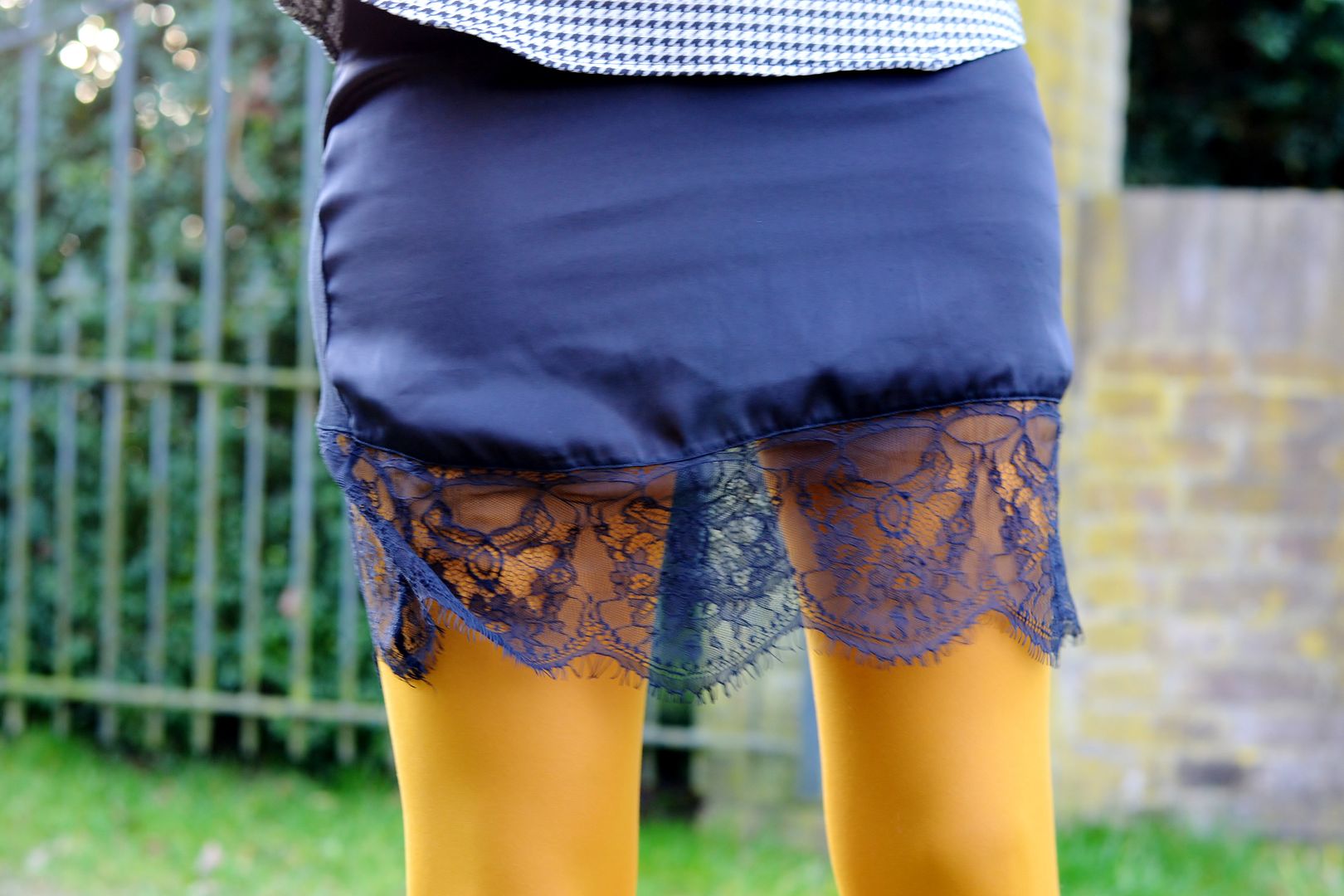 houndstooth top - Zara Sale // black lace dress & green heels - Zara // yellow/mustard coloured tights - H&M (see more of this growing obsession here)