The weather is getting better and better over here. I'm already getting that warm spring, birds singing, sitting around a bonfire feeling.
So that's a good thing! ;) Now let's have a quick talk about clothes and such..
This striped dress isn't
the best fit
(too big in the waist),
or length
(should've been a couple inches shorter or longer)
for me. Nonetheless I decided not to return it and make it work. It is super stretchy which makes it perfect for long walks/bike rides/trying to go longboarding/etc. And I discovered later on as it got a bit colder in the evening, it looks great with a sweater thrown over, making it in to a striped pencil skirt. win-win!
Also I don't take this Acne jacket out as often as I should do, but I'm still so in love with the cut and fabric.
That hemline in the back, to me, is plain gorgeous.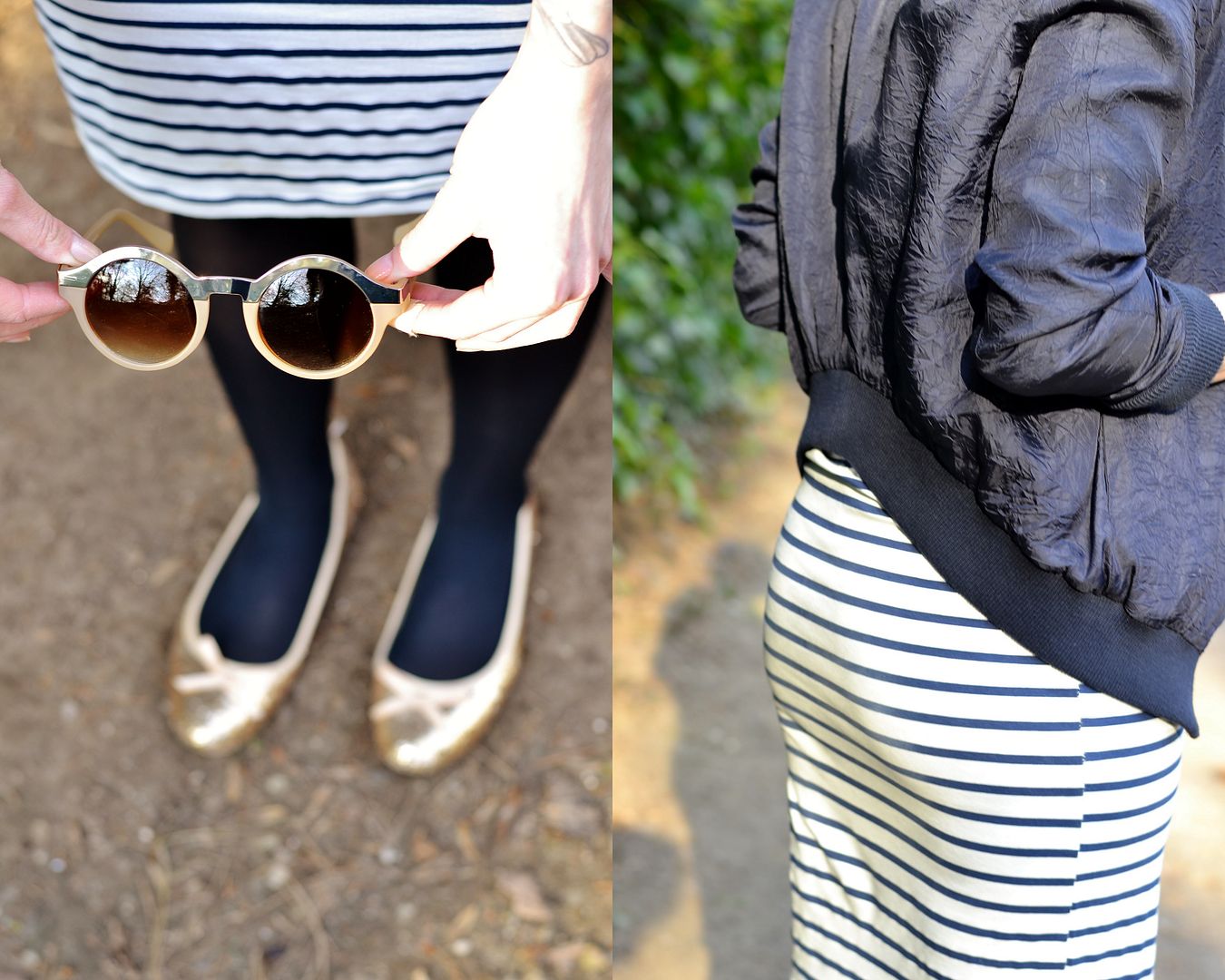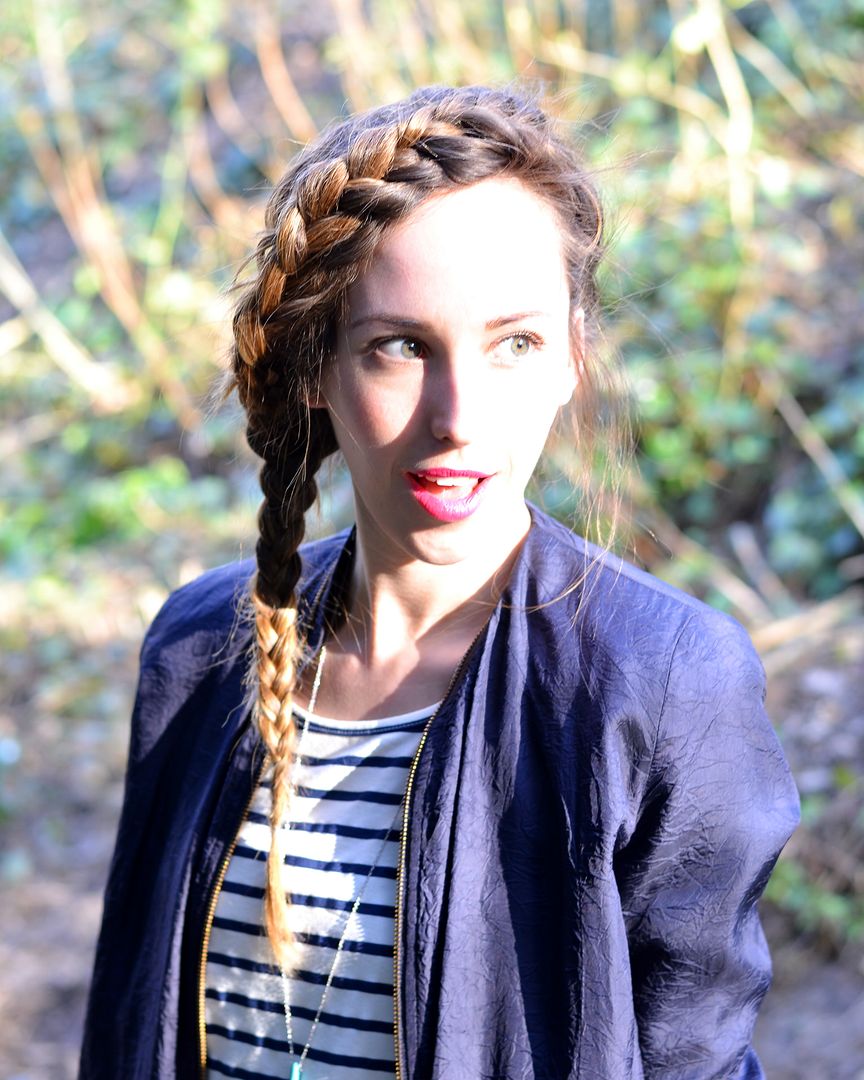 bomber jacket - Acne (also seen
here
) // striped t-shirt dress - Hema // tights & necklace - H&M // gold glitter ballerina's - H&M Kids (in the TMIC
here
)
round sunnies - Asos