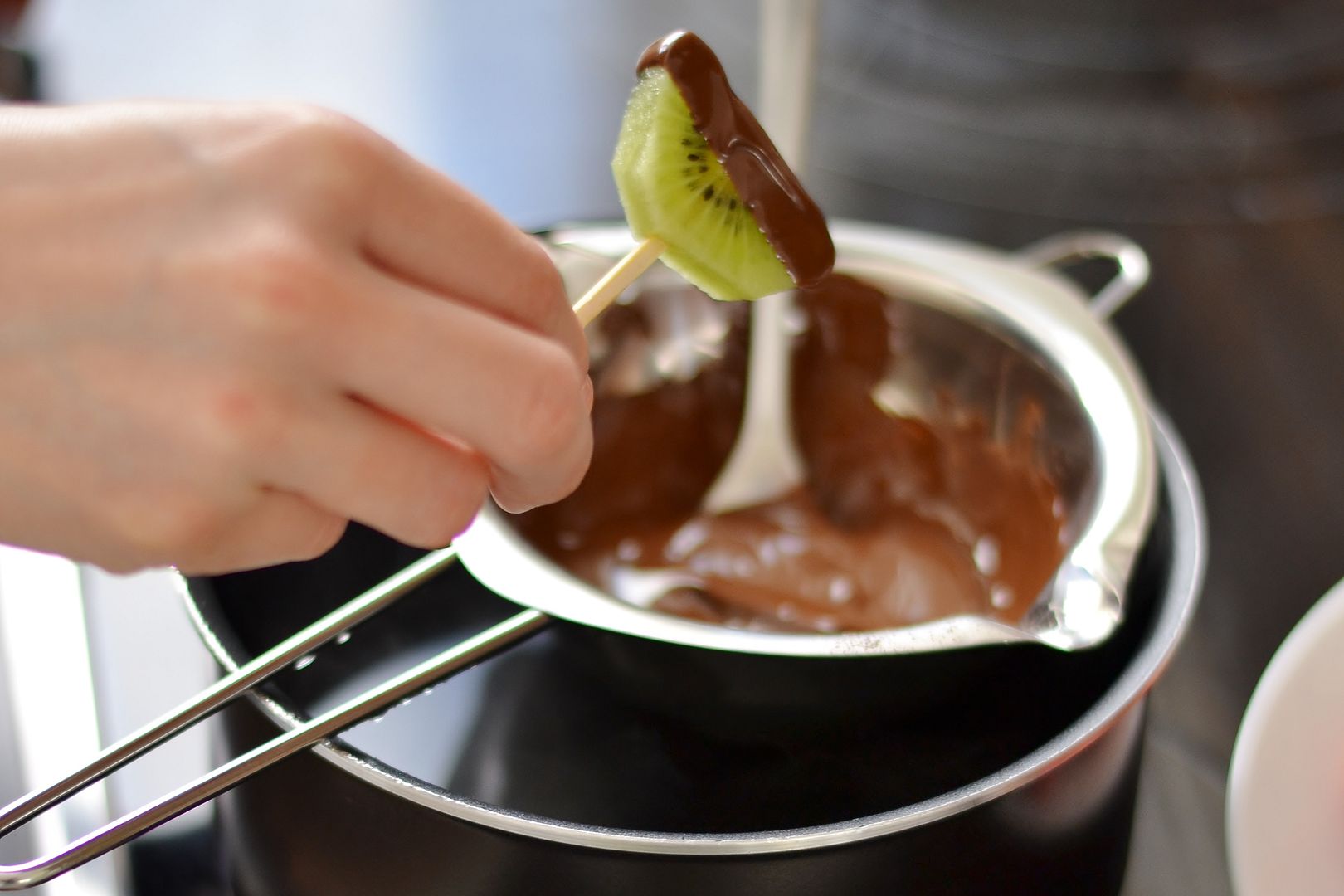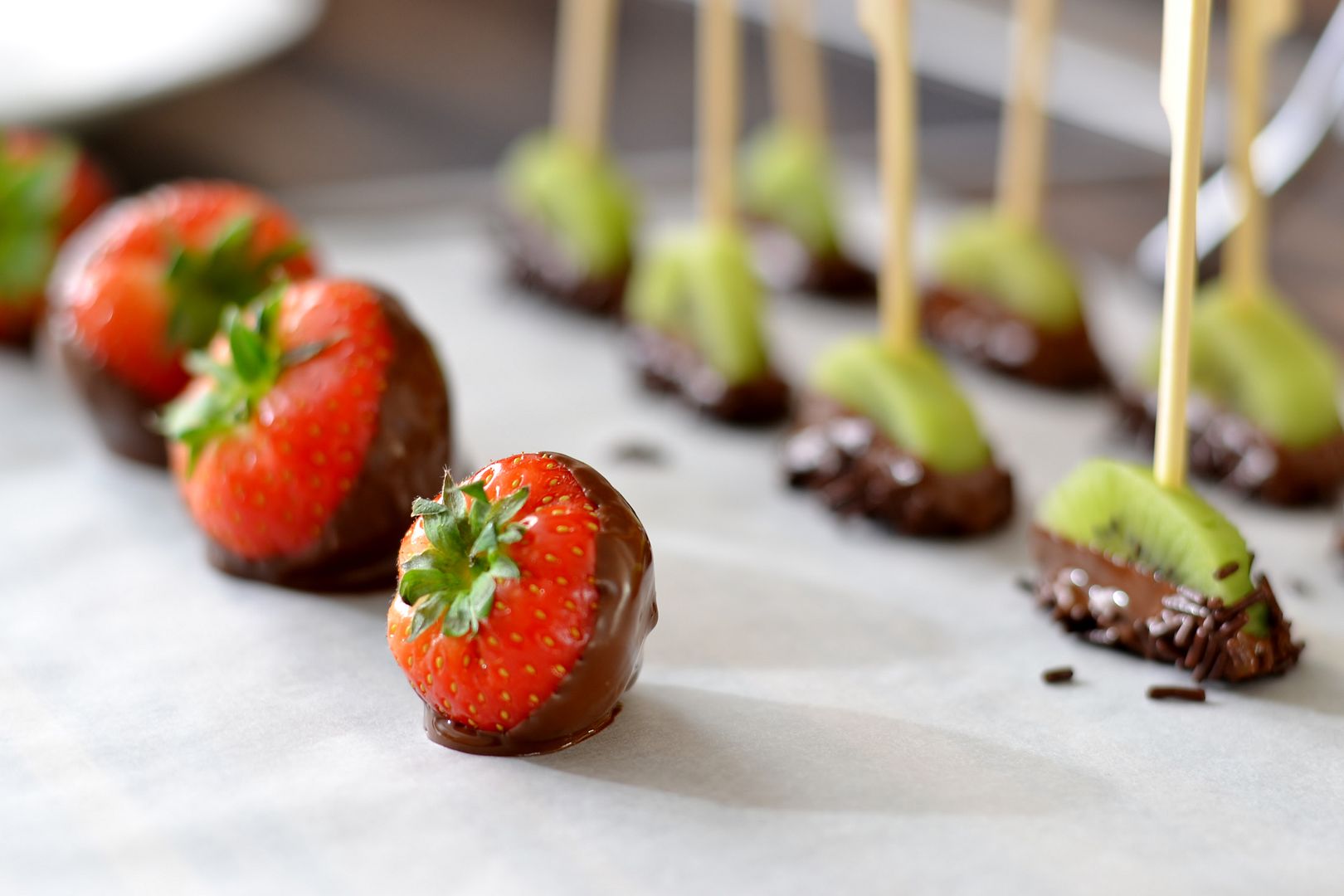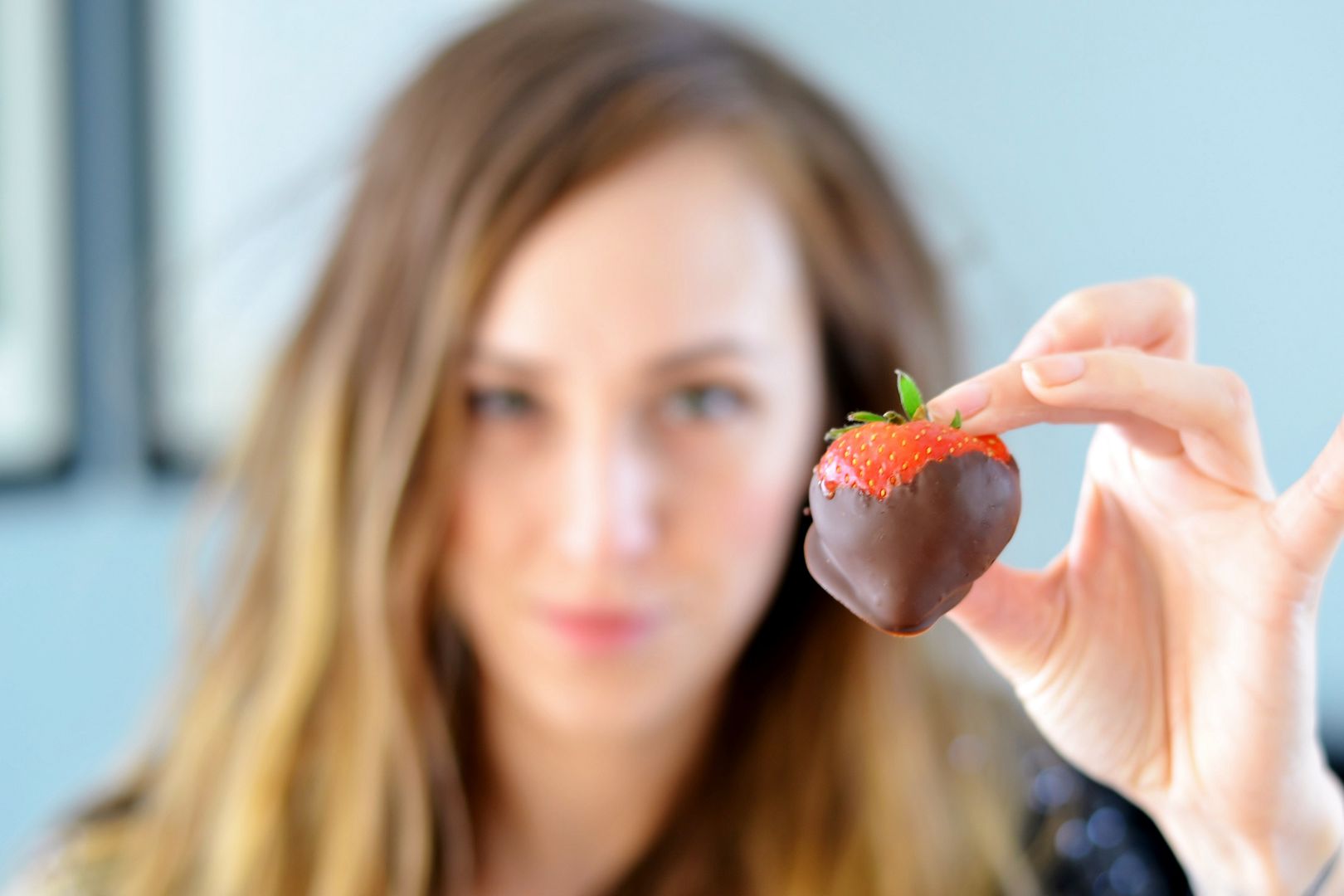 Busy weeks call for quick & easy treats in the weekend. So having some leftover dark (and a little bit of milk) chocolate lying around, combined with our always stocked fruitbasket, made for these 'fruit-bonbons' to happen.
It's literally as easy as chopping up the chocolate,
melting it over some simmering water and dipping the fruit of your choice in to the chocolate. Let them cool on some baking paper in the fridge and you've got yourself some tasty bits (and vitamins, -check-) to snack on during the day.
Also. For the last couple of Sunday eve's, we're watching
Girlcode
on MTV. Have you ever seen this show? It - is - awesome!!! If you're a girl, you get to feel understood and finally get why we're the irrational/emotional human beings we sometimes are.. (it's like a safe haven, no worries :) And if you're a guy, you get to see your girlfriend is not some sort of a freak, it's all girls, and it's all good. All I know is we have lots of fun watching it together, having many, many a-ha moments!
Let's try and have another great week!
Lots of love, Daphne