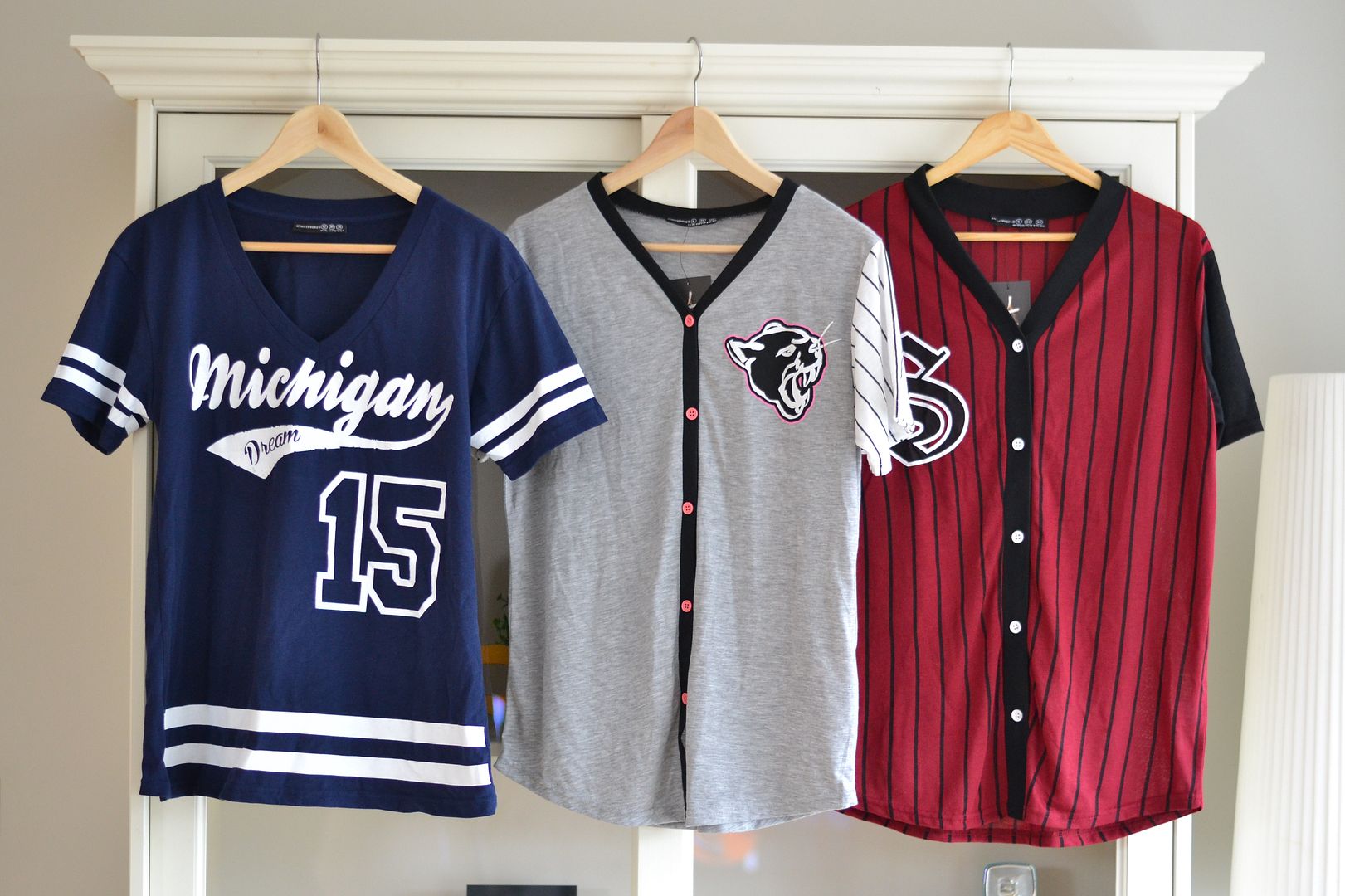 These are the things I brought home with me in that big, brown, paper bag (that we saw EVERYWHERE in Nijmegen later that day ;)
3 relaxed fitted tee's. These are perfect for the upcoming spring/summer when you have a 'I don't feel like caring too much, but still wanna look effortlessly cool - day' . Can definitely see them with a pair of skinnies, some nice flats, a high bun and any pair of cool Ray Bans. This is soo happening!
Nude pumps. Such a basic, can't believe I never thought of it before! Love the heel-height, nice & high, but not so high that you can't walk in them properly. Very happy with these.
Scented tea-lights. I had never seen these at Primark before, but they smell SO good that I will make a trip back for these candles alone. They're fresh ginger & citrus. Plus they're spring green, very season appropriate ;)
Statement necklace. Even though I'm more into small, dainty jewellery lately, this one caught my eye. I feel it could really work with a buttoned up blouse and a pair of jeans, or maybe even with a simple black or white t-shirt. Either way, it got home with me.
A hair donut. Okay, I feel like I'm the last person on earth to get one of these weird looking hair gadgets. But I jumped on the bandwagon and will be sporting a ballerina-bun any time soon!
Have you already been to the new Primark store?
Excited to hear/see what you guys got, so don't hesitate and tell me!
Love for now, Daphne