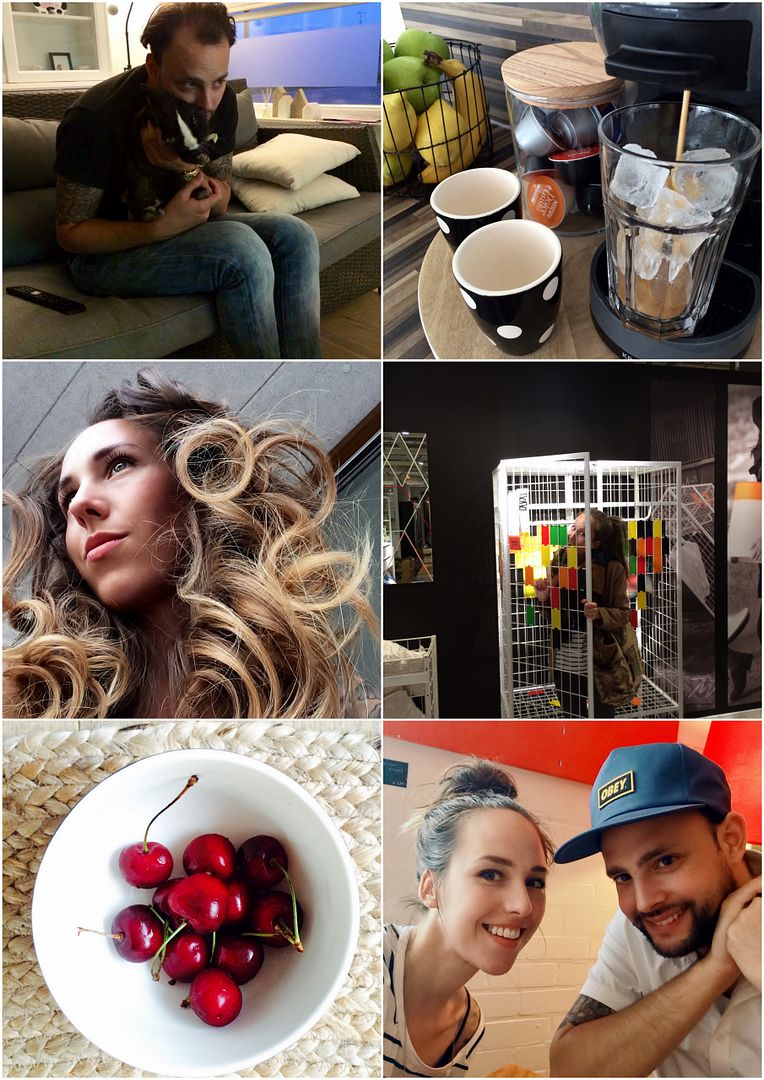 Watching the world cup with bunny, this is just seconds before the goal.
For people who don't even drink coffee, we are strangely excited about our new coffee maker. I mean, it's SO cute!! (and it also makes iced-tea and hot chocolate, so I'm sold!)
Curly hair don't care ;)
Checking out the new Ikea PS collection.
Pieter's cherries looked so bright and colourful, almost to pretty to eat.
Arnhem Urban Chef double selfie. Hiiii.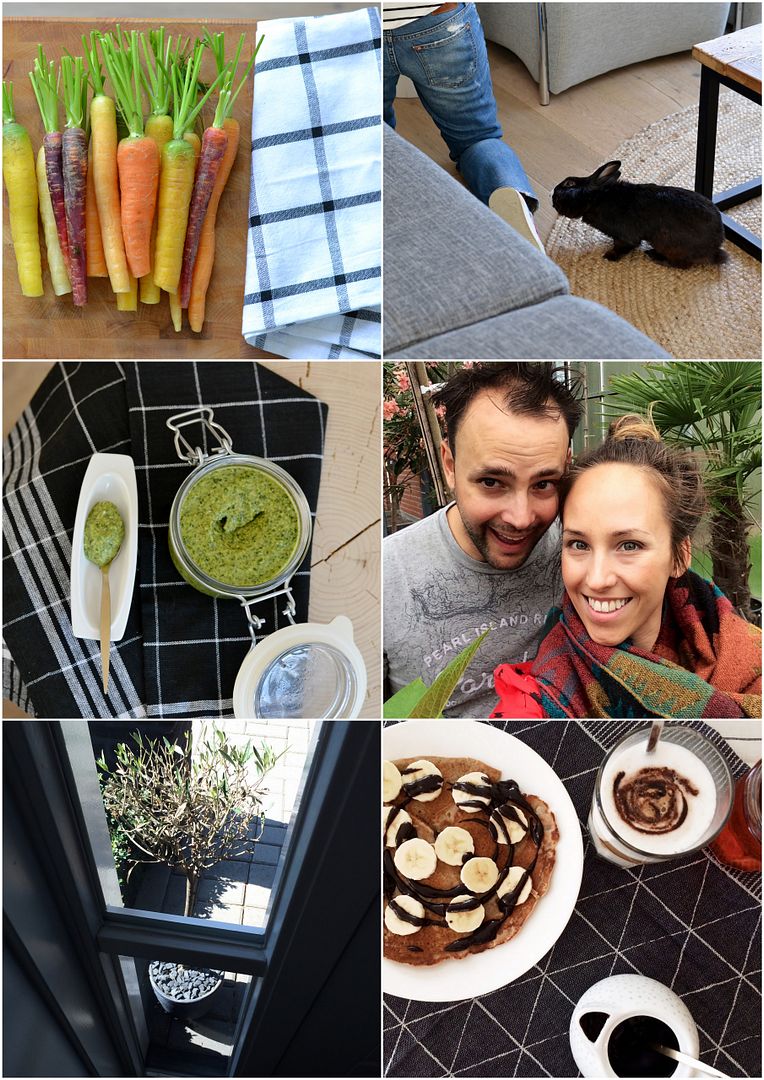 Rainbow coloured carrots, had never seen them before but they tasted soo good! Roasted them in the oven with some coconut oil, seasalt & pepper. Nothing fancy, but damn that was tasty!
We kinda went a little overboard with the whole 'lets teach bunny to come for a treat' thing. Now he's following us around everywhere hoping to get a treat. (which we most of the time give him, since it's so cute.. I know....;)
Homemade pesto existing only of lots of basil leafs, roasted pine nuts, lime juice, fresh garlic & olive oil. That was a week filled with very tasty pasta dishes, potato salads and vegetable dips. Oh my!
No make-up, rained down hair, but we're still smiling - selfie in the garden centre. We figured that after 2 years it was about time to plant some plants in our garden.. (that emoticon with the monkey holding his hands over his eyes would really fit here)
Okay, so we tried the olive-tree indoors thing. Didn't work for us, lost all of his leafs in a week so we're trying it again putting him outside. Soak up that sun baby!
Sunday morning brunch. Buckwheat pancakes with chocolate sauce and bananas. Bananaaaaasssss (once again, minion voice :)
Have a lovely weekend all of you, hope you're doing something fun!
xx Daphne