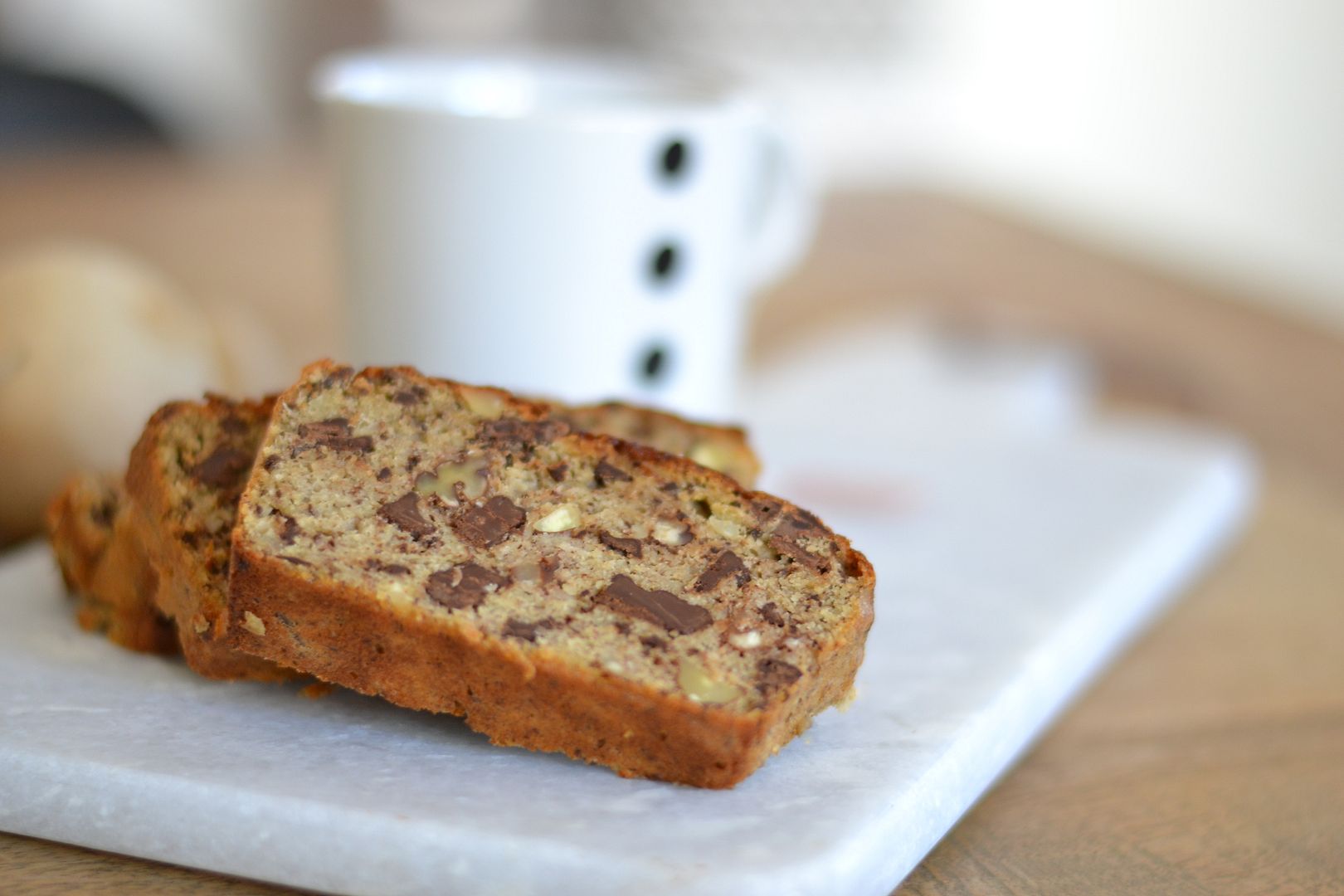 Last Monday for my birthday, I decided to go with something a little bit more healthy
(but definitely not giving in on flavour!)
so I opted for a Banana Bread, that yes, is one-hundred-percent just a delicious, fragrant CAKE :)
There are many, many versions to find all over the web. But I'll give you the version that worked best for me and gives that moist, rich cake taste, without the use of any added sugars, wheat or diary. Let's go:
What you'll need :
150 grams almond meal
3 (ripe) bananas
3 eggs
2 teaspoons baking powder
a pinch of salt
50 grams pecan nuts (any kind will do)
50 grams of dark chocolate ( I used 85% Lindt)
30 grams shredded coconut
How it works :
Preheat the oven to a 160 Celsius or 320 Fahrenheit.
Use an immersion blender (or fork, it just takes a little more work ;) to mash up the bananas.
Now mix the eggs in to the mashed bananas, one by one.
In a separate bowl, mix the almond meal with the baking powder and salt and add it to the banana/egg mixture.
Chop up the nuts and chocolate and stir them into the batter, together with the shredded coconut.
Line a bread/cake pan with baking paper and pour in your cake batter.
Now place it in the middle of the oven for about 45 minutes. Check if your screwer comes out clean, then you know it's ready. (if you find the cake getting too dark, while not being ready yet, put some aluminium foil over the cake pan and bake for the rest of the remaining time)
The whole house smelled delicious while baking this and it actually lasts up to 5 days if you wrap it up tight in aluminium foil! If you haven't tried baking one of these before, you should definitely give it a try. It's super easy and dare I say, quite the healthy kind of cake, but damn tasty.
You know "treat yo self!" ;)