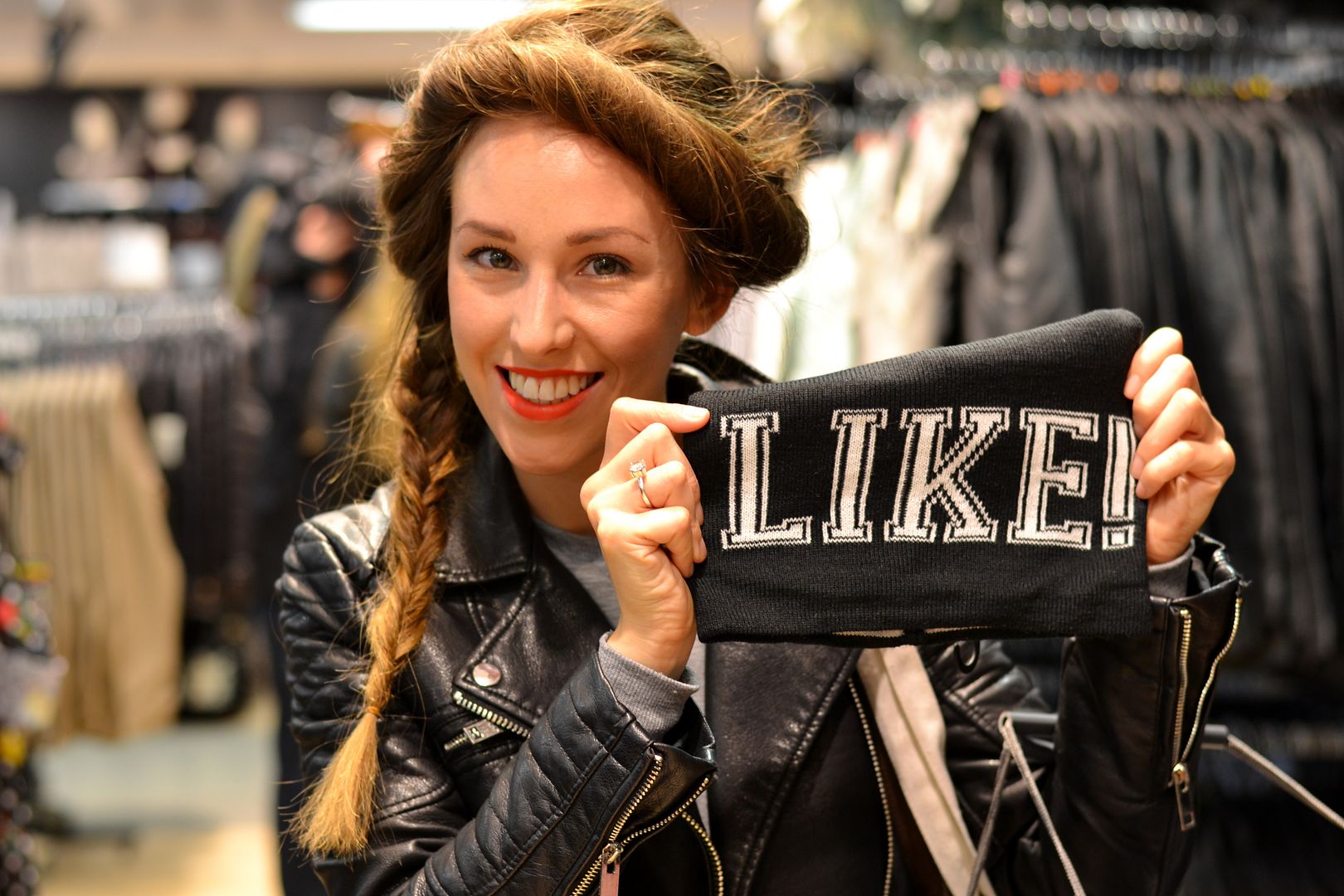 If you haven't heard/seen/or read about it before, Primark Venlo opened its doors this week. I was invited to come and take a look at the opening and do a little shopping and previewing the store, before the actual opening at 11 o'clock. After a little 'what-to-wear' crisis in the morning,I opted for the
oversized sweater dress (
Zara
) Adidas Superstar sneakers (
Zalando
) and black leather Jacket (
Zara
), to be comfortable during driving, shopping and walking around Venlo.
The store itself isn't as big as the one in
Eindhoven
or
Nijmegen
, but everything looked great and very well organised. The fall collection that's currently in stores is right up my sleeve! Both me and Brenda walked out the door with full filled shopping bags and still feel like we've missed some things and might need to go back soon ;)
Thanks for the delicious tea & breakfast, a great start to a new fall-wardrobe and an overall wonderfull morning
Primark
!