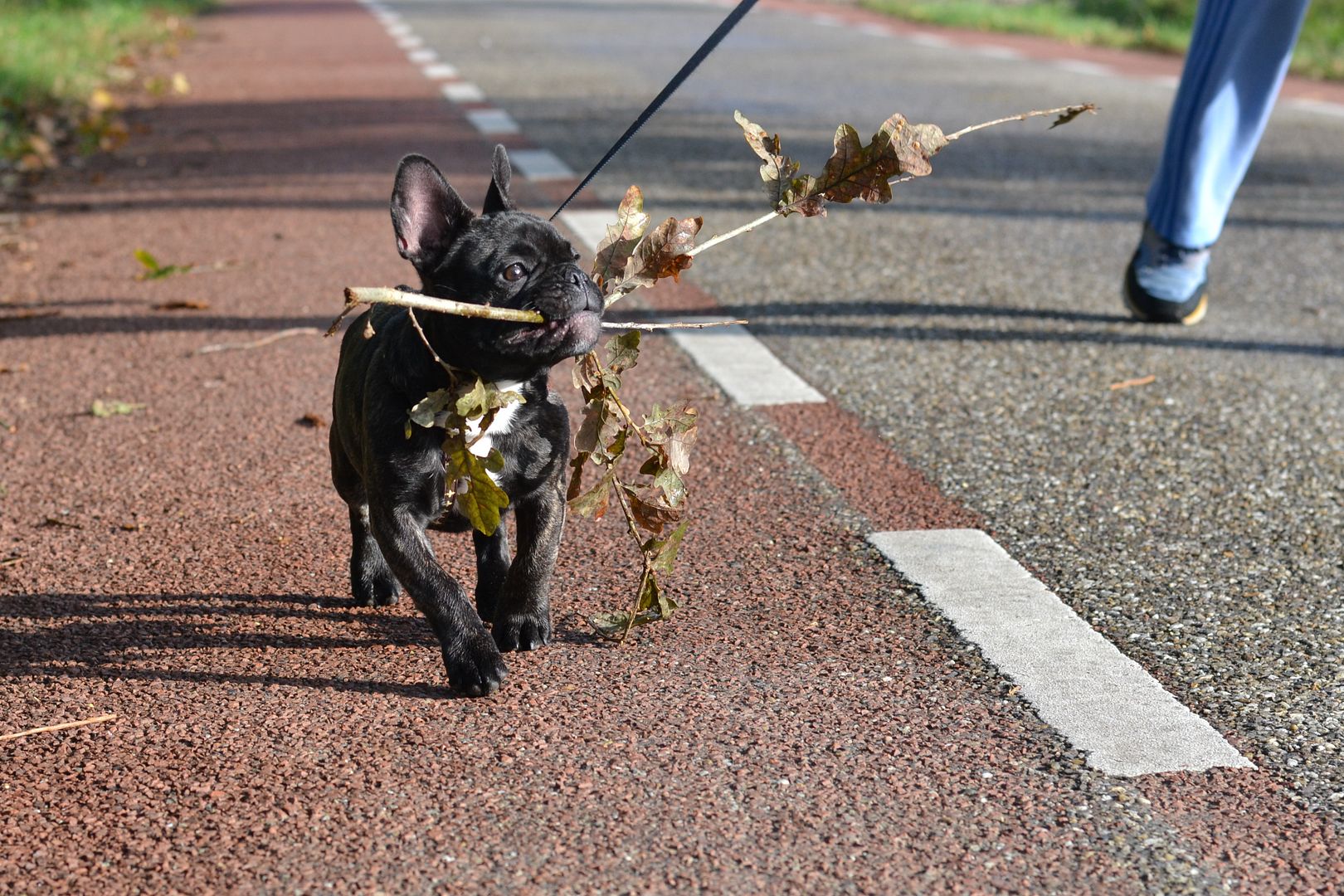 After a busy week and even more so busy weekend, we took Zoë out for a nice long fall walk this Sunday morning. It's so much fun to see everything that's new for her, she get's super excited when the wind blows away a couple of fallen leafs. Or when a chestnut hits the ground.
Okay we do keep having to take things out of her mouth, cause she's still in that
"I wanna try and eat everything" phase, but it's too cute to get annoyed by it ;)
We live with a lot of different animals nearby, but horses are her DEFINITE favorite. Her ears pop back and we're positive that if she'd had a longer tail she would wag it like it's nobody's business!
What can I say, she's just loves her horsies.
This Saturday we went dress-shopping for the first time. Wedding dress shopping that is.. After 3 hours of trying lots and lots of differing combinations, we called it a day and rested ourselves with the thought that "The Dress" was not to be found at the first shopping attempt. Oh well, off to round number two....