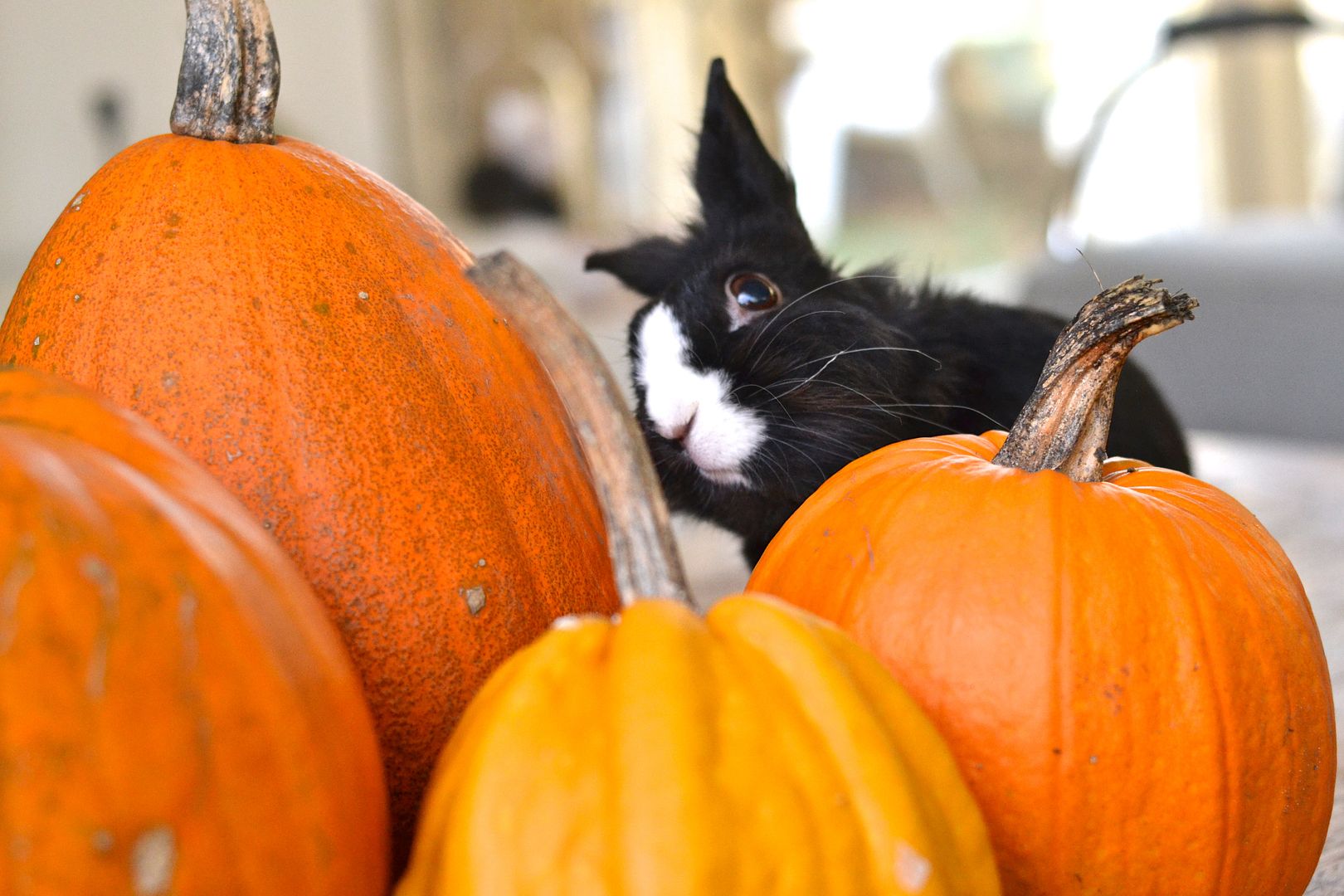 Last week for Halloween, I took Zoë in the car with me and drove up to a little place nearby that sells lots and lots of pumpkins in all different shapes and sizes.
After we came home and unloaded all of the pumpkins
(no help from Zoë by the way on this part :)
two little black and white cuties were very interested in those big orange objects around the house.
Have a happy and lovely weekend! Going for another attempt at finding the right wedding dress today. Fingers crossed..