These past few months have gone by like crazy! All of a sudden it was December and Christmas preparations were the next thing on the agenda. Here's what our holiday month looked like :
Posing with Zoë (who is getting heavy btw!;) in front of the christmas tree, wearing my brand new ugly christmas sweater. I love it!
Gift wrapping results after a couple of hours playing around with wrapping paper, ribbons, glitter, greenery, rope and lots more.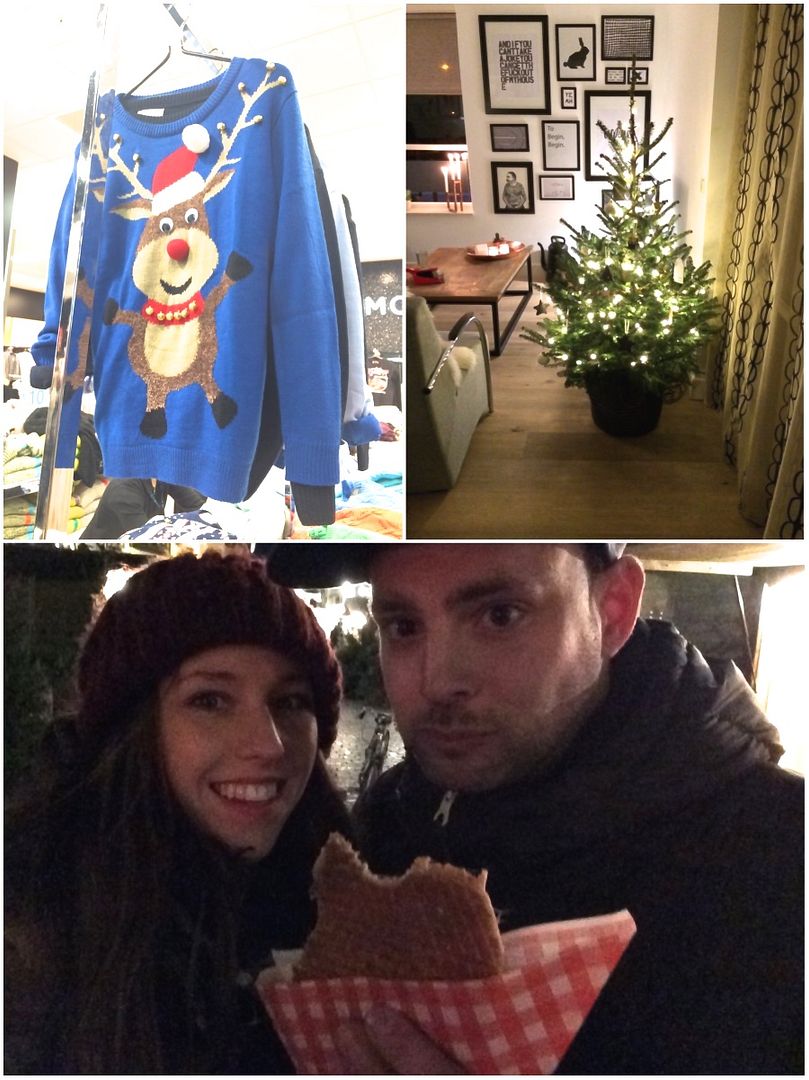 Buying 16(!) ugly-christmas-sweaters at Primark for the christmas party quiz at work. Drained all my energy for the afternoon, it was so busy in there and I couldn't believe how many people actually wanted to buy these sweaters. Okay, actually I can believe it ;)
This year was the first time we bought a real tree. Had so much fun picking it out, plus the house smelled amazing and very christmassy.
At the christmas market where Pieter got one of his favourite treats, Stroopwafel. Was really nice to see it being prepared while you wait, it just tastes sooo much better straight from the waffle iron.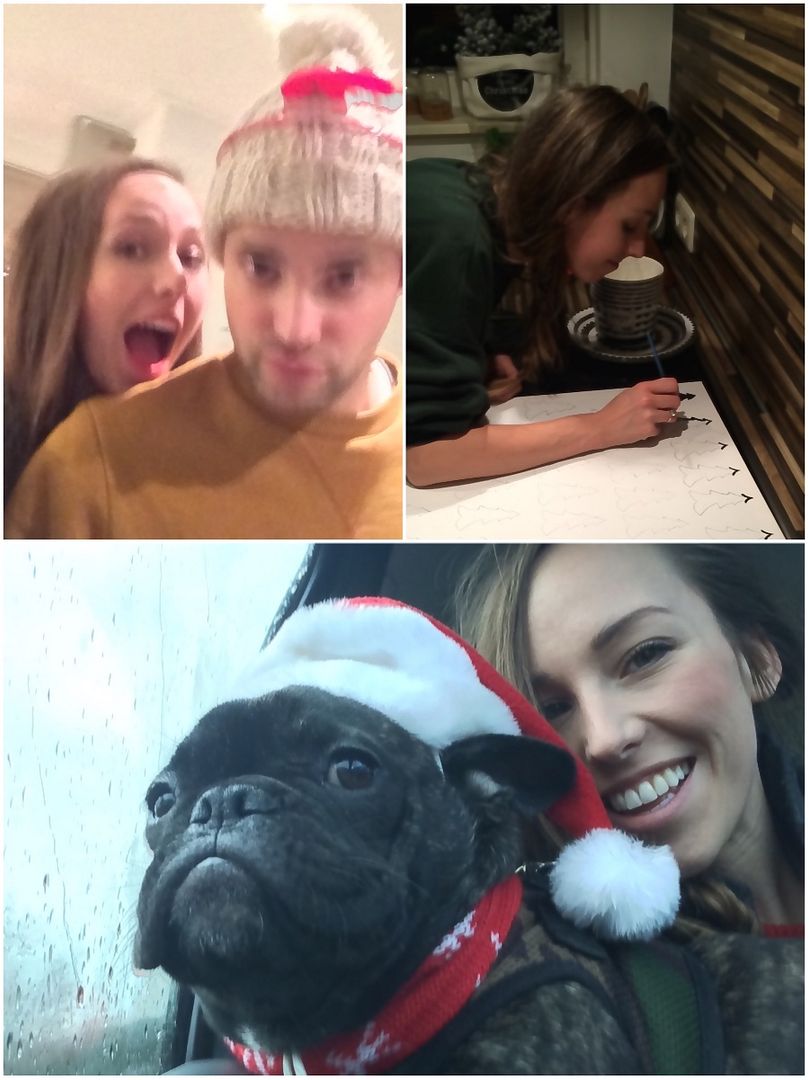 December dishes just need to be done while wearing a tiny santa's head on top of a regular knitted beanie. Ofcourse.
Late night DIY-ing. Painting lots of little christmas trees on a plain white canvas, creating a tiny forest in our living room :)
On our way to my grandpa in the car. Already apologized to Zoë here on instagram, but I just can't help thinking she looks so cute with her little santa's hat and scarf..
One of the other things on our December-to do-list, was take nice pictures of Zoef en Zoë. Preferably together and if it would work, dress em up in christmas outfits. Had so much fun that afternoon, even though we took about 200 pictures and maybe 3 of them actually turned out okay haha.
Zoef actually was an awesome little model bunny, showing of his knitted nordic scarf.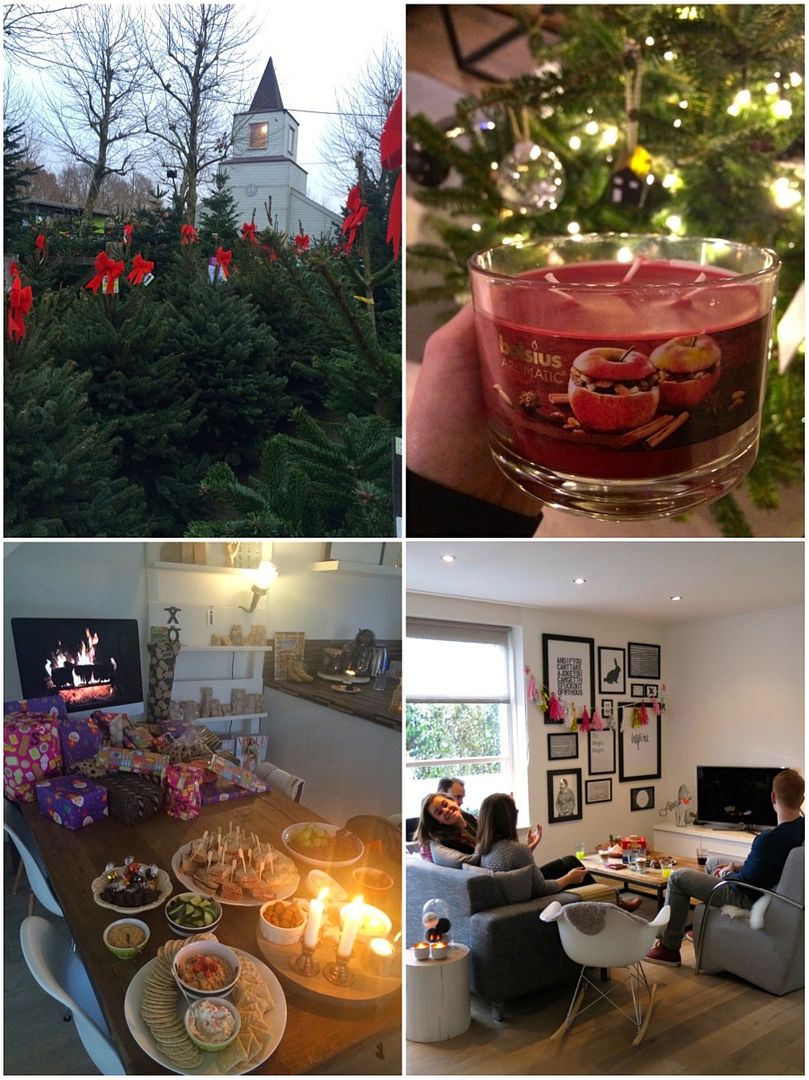 At the garden centre, picking out a christmas tree.
Scented candle in holiday-themed scents are the best!
Presents and snack table for our Sinterklaas party earlier this month.
All ready to start the game where you get to pick out a gift from the table, unwrap 'em (or not), loose your last gift or leave all your gifts and swap places with the person on your left or right. To make sure everyone goes home happy we have a swap-round at the end where you can try and get the gifts you want by swapping another one.
Now let's get ready for the last party of the year tomorrow and make it a great one!
Lots of love, Daphne