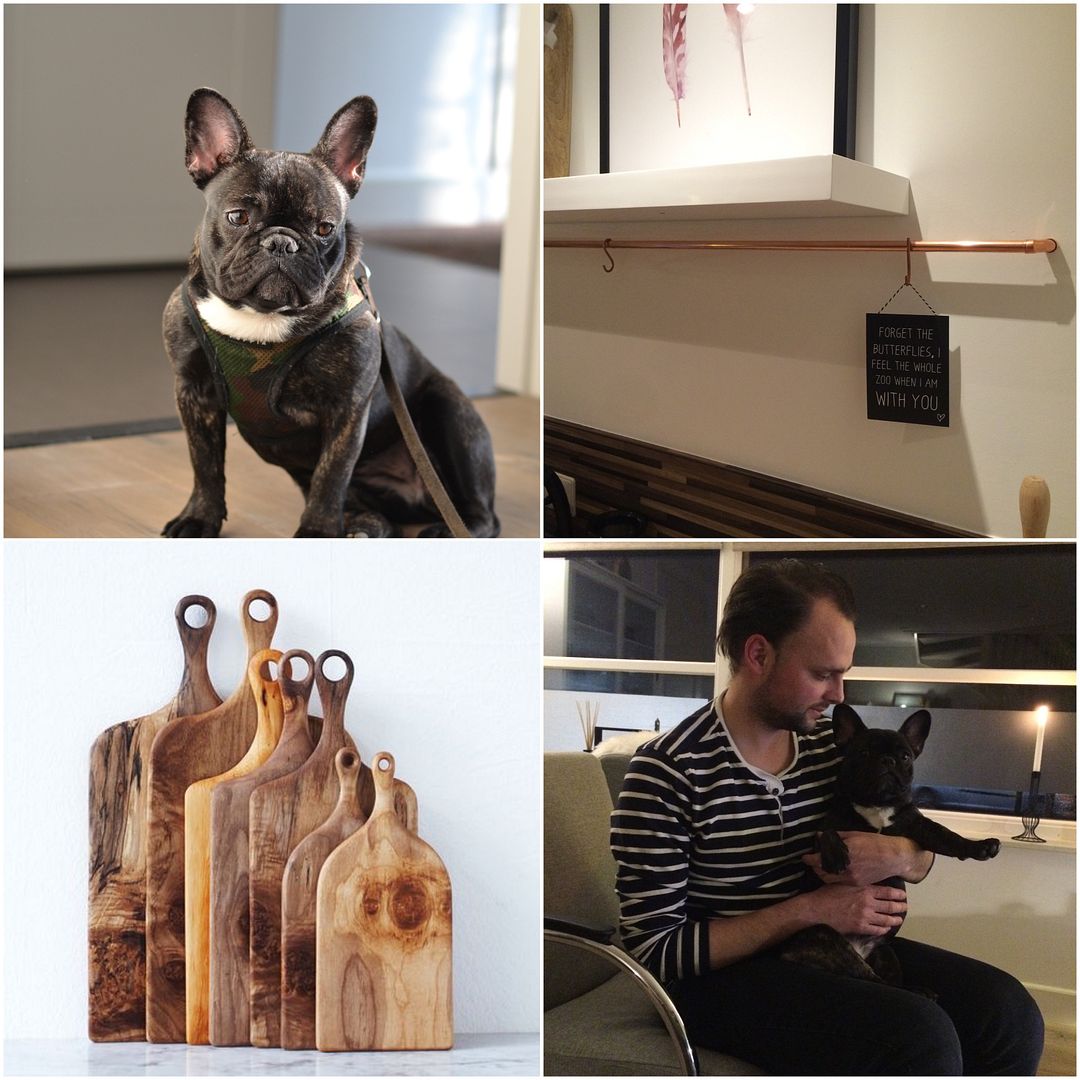 Zoë looking like such a big girl these days, almost can't remember how tiny she was when we just got her..
We put up a copper rack in our kitchen and I'm absolutely in love with it!
Found the best cutting board collection on Pinterest.
And then she sits on Pieters' lap and looks all puppy-like again.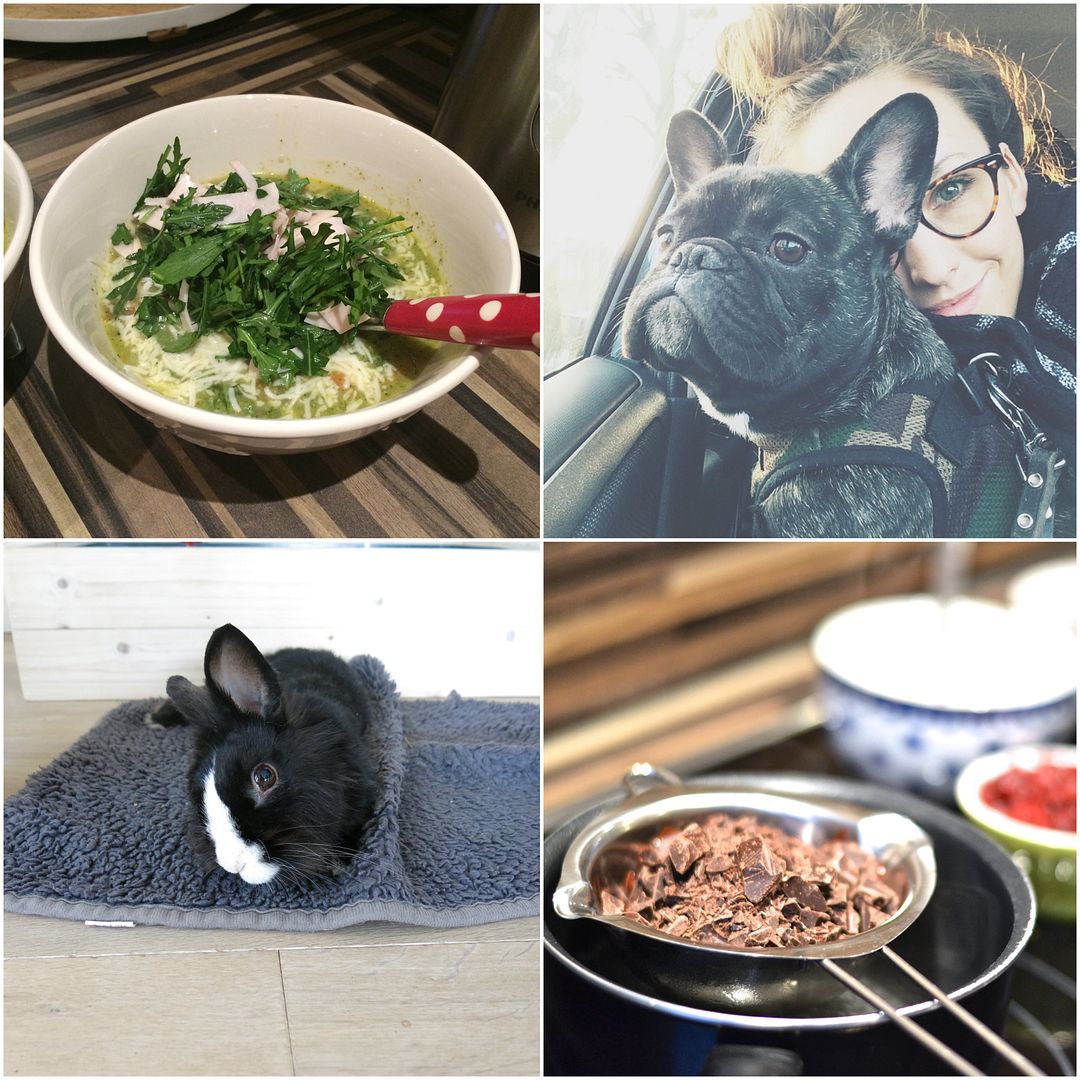 Homemade broccoli soup with goats cheese, rocket and some roasted chicken. Staple dish over here these past couple of weeks.
Car selfie with Zoê
Zoef chilling in front of his new bunny-home.
The making of these very addictive chocolate treats. Craving them again just looking at this, mmm.
Finding the funniest valentine's day cards on Easy ;)
Pre- getting our notice of marriage selfie. Due to a power outage at our city hall we weren't able to get it after all.... next try in two weeks from now!
So happy to be giving away these super cool beanies.
Dinner with my favorite bunch of people. They're all helping us out with the wedding and a fun (still secret;) related project that we're working on. It's gonna be awesome!
Super happy to announce the winners of the beanie giveaway! I've selected 3 winners through random.org and noticed everyone by email.
Congratulations Robin, Lynda & Willy!
Thanks everyone for participating this giveaway! Will be having more giveaways and fun things for you these upcoming weeks over here on the blog. So don't be a stranger ;)
Lots of love, Daphne